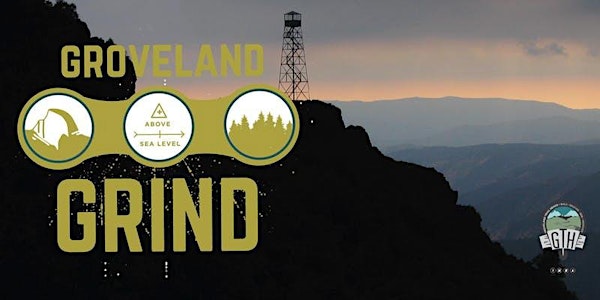 2023 Groveland Grind Gravel Adventure
The Ultimate Gravel Cycling Adventure Comes to Groveland, CA
When and where
Location
31191 Hardin Flat Rd 31191 Hardin Flat Road Groveland, CA 95321
Refund Policy
Refunds up to 30 days before event
About this event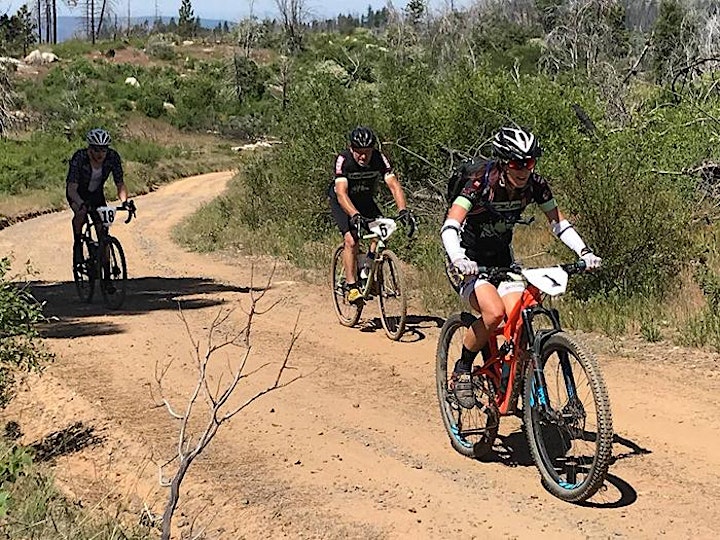 The Groveland Grind is a Yosemite Area Adventure Ride on mixed terrain(pavement, broken pavement, dirt and gravel)on Yosemite National Park's doorstep! Three amazing routes with amazing views to choose from- Ride the 48 miles Long Route - The Rumble up to Trumbull(Peak), the 30 miles Medium Route or the 21.5 miles Short Route through the majestic Stanislaus National Forest on historic sections of the original roads and railroads to Yosemite!
The event takes place at Yosemite Lakes RV Resort and Campground, 31191 Hardin Flat Rd., Groveland. Only 5 miles from the entrance to Yosemite and next to the South Fork of the Tuolumne River!
The Groveland Grind supports the Groveland Trail Heads and their development of a mtn bike specific single-track trail system that is inclusive while promoting health, adventure and economic development throughout the Groveland area. We're trying to raise $20K to receive a match of $20K from Sonora Area Foundation to build our next mtn bike trail in the Ferretti Trails trail system!
ROUTES
You must be in good physical condition for all routes.
Safety and fun go hand-in-hand, and there will be both aid stations, medical personnel, route marshals and transportation if needed.
Short route- 21.5 miles, covering approx. 1,900 feet of elevation gain.
Medium route- 30 miles, covering approx 3,000 feet of elevation gain.
Long route, the Rumble up to Trumbull(peak)- 48 miles, covering approx 6,000 feet of elevation gain.
Routes are subject to change as directed by the US Forest Service or as conditions dictate.
The Long and Medium routes go through beautiful Hazel Green Ranch(private property)which borders Yosemite. Please do not ride through Hazel Green Ranch before the event, our permit is for May 20th, 2023 and it would jeopardize the event and future events. This section is highlighted with a red line on the maps for the Long and Medium routes.
CATEGORIES
Women - Beginner, Sport and Expert/Pro
Men - Beginner, Sport and Expert/Pro
For the first time, we will also have an eBike category, 750 watt motor maximum, for those who prefer a pedal assist.
Note: Our Event Coordinator will reach out to all participants to obtain your selected route and category.
TIMING AND AWARDS
This is a timed ride with awards for 1st, 2nd and 3rd places in each category. (Note, there is NO cash purse for this event.)
FEE
$95 General Admission
$45 for members of the High School Mountain Bike Race League and Students.
$35 meal ticket only (no ride)
All admissions include an event-tee, after ride food, non alcoholic beverages, snacks and a raffle ticket. Registration is transferable.
SPONSORSHIP OPPORTUNITIES - Please contact dwight@grovelandtrailheads.org for sponsorship opportunities. Proceeds from this event will help the Groveland Trail Heads in raising $20K to receive a match of $20K to build our next mountain bike trail in the Ferretti Trails trail system!
ADDITIONAL INFO
Registration packet pick up available day before and morning of event at Yosemite Lakes RV Resort and Campgrounds check in - 31191 Hardin Flat Rd., Groveland, CA 95321
Start time: 9am
Ride check in starts: 6:30am
A post ride party will top off the day, complete with food, beverages (yes, beer!), a few vendor booths and a super sweet raffle!
LODGING
Yosemite Lakes RV Resort and Campground is offering 20% discount for Campsites, Yurts/Cabins and RV spots. Yosemite Lakes RV Resort and Campground is operated by Equity Lifestyle and to receive the discount you'll need to call Equity Lifestyle at 844-289-6234 Monday – Saturday ask to speak with Kelsey if there are any issues. You may also send an email to rallycentral@equitylifestyle.com mention the Groveland Grind to get a reservation booked for overnight accommodations. Please do not contact Yosemite Lakes RV Resort and Campground in Groveland for the discounted rate.
If you prefer to stay elsewhere, there are numerous hotels and rental properties within the local area.
We recommend you make your accommodations/reservations ASAP because May is the busy season and places to stay fill up fast!
Questions regarding the Groveland Grind email- bob@grovelandtrailheads.org