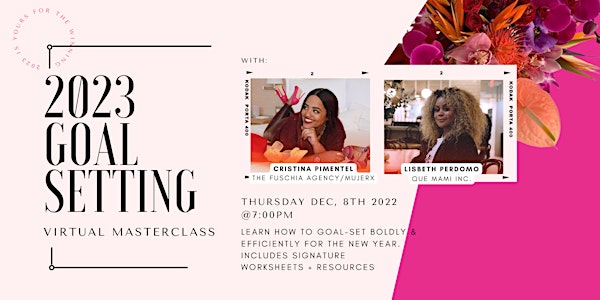 2023 Goal Setting Like a Boss Masterclass
Learn how to goal set for the new year intentionally, creatively, and effectively.
Refund Policy
Contact the organizer to request a refund.
Eventbrite's fee is nonrefundable.
About this event
Join us for a masterclass to learn how to map, visualize and build a goalsetting mindset that moves the scale. A new year is always an excuse to start anew and pursue a bigger perspective on your goa- life. With our processes, systems, and support, your 2023 will intentionally be everything you desire, and deserve. From week-to-week planning, strategic check-ins, to supportive accountability, turn pressure into passionate progress.
Learn how to:
Design personal and professional goals that are aligned
Build measurable & attainable action plans (weekly/Monthly)
Create an accountability system
How to incorporate self-care & wellness intentionally
Visualize + brainstorm in a community environment
Each attendant will receive a Goalsetting Workbook with signature worksheets curated to embrace your vision and maximize your efforts.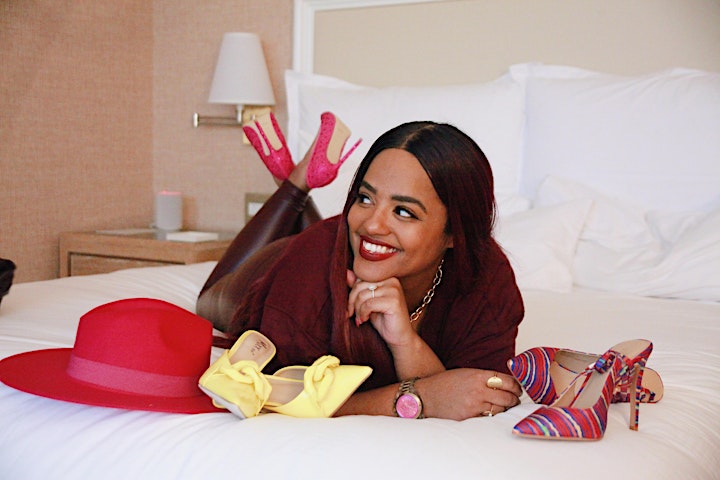 Cristina Pimentel Torres, CEO & Founder of The Fuschia Agency
Cristina Pimentel is a personal stylist & content creator obsessed with transforming the world one closet & small business at a time. She's a proud mama of a vibrant baby boy, named Emilio Rey and Miloh, a hefty and loving American Bulldog. She gained her experience aligning style and lifestyle on the sleek streets of SoHo working with retailers like Topshop, Olive & Bette's, Comptoir De Cottoniers, Saks Fifth Avenue and Target. She's worked for trend-setting giants like WGSN, InStyle and Latina Magazine. Meaning a girl knows clothes, style and how to align it all. She's a real woman that gets gitty by making real women feel like rockstars everyday. Via her Dominican descent, she was introduced to the many flavors of women all shapes and sizes. Outside of her creative endeavors, she's grown a knack for business development, specifically helping other women build brands that are bold and impressionable. Cristina's passion lies in bringing one's boldest version of themselves or their idea into full fruition. Today, she runs her brand-building & content creation agency from the 1st content creation studio in the Merrimack Valley and runs Mujerx, a size-inclusive women's boutique.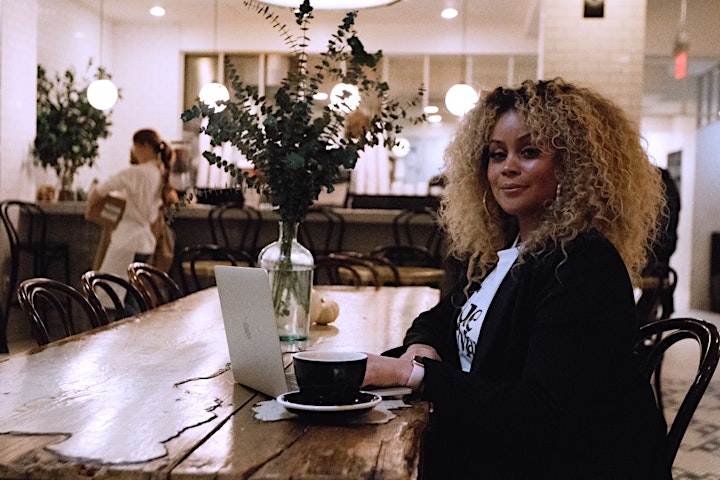 Lisbeth Perdomo, CEO & Founder of Que Mami Inc.
Lisbeth Perdomo is Dominican born and raised in Lawrence, MA who immigrated to the U.S at only 3 months old with her family of 4 siblings and both parents. She majored in Vocal Performance with a minor in Liberal Arts History at Berklee College of Music and later attended Cambridge College for Business Marketing. She has been a pillar in her community through community services such as music education for the youth. Throughout her personal and professional career music has been her guiding force. Lisbeth not only used music as a tool to connect but also knew her audience (predominantly young Latina women, mothers, and professionals ) connected with her. Through her experiences, skills, and time she has dedicated to the community she became a resource for her fellow young Latina professionals. Her ability to connect the right people to the right company, organization, and/or network was her passion and she enjoyed watching those relationships, projects, and events are executed because of her role in referring and or collaborating. Que Mami is a digital marketing agency serving start-up & established businesses to make an impression on their audiences.