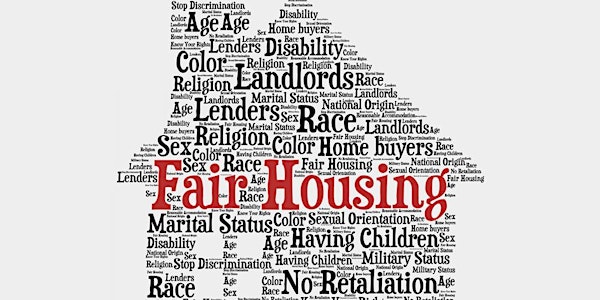 2023 Fair Housing & Me: Understanding Your Fair Housing Rights!
In collaboration with the City of Yuma, WACOG, and its Fair Housing Partners, SWFHC proudly offers a FREE Fair Housing Remote Session.
Date and time
Tuesday, April 4 · 9 - 11am PDT
About this event
Have you been discriminated against because of the color of your skin? Or your gender? Disability? Or maybe you're curious to learn about your housing rights. Our fair housing orientation & refresher offers insight into fair housing and the rights that everybody should know and have access to.
This presentation will cover all basic information about fair housing, including state and federal fair housing laws, and offer an easy forum to answer all your housing questions! This class is great for everyone; tenants, housing providers, and advocates. At the end of the course, participants will get a certificate of attendance. To arrange accommodations for a disability or to request materials in an alternate format, please send an email to Training@swfhc.org or call 520-798-1568 or 602-218-6491. TTY friendly
About the organizer
Southwest Fair Housing Council (SWFHC) seeks to achieve and preserve equal access to housing and housing services through the elimination of all forms of illegal discrimination or practices that can discourage, impede, or deny access to housing and housing services for any person or persons. SWFHC will strive to attain this goal through activities in enforcement, education and outreach, applied research, mediation and partnering in areas that impact fair housing.