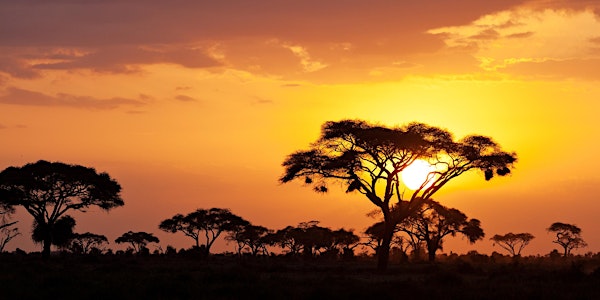 2023 dōTERRA Co-Impact Sourcing Trip - Kenya (North America Market)
dōTERRA is headed back to Kenya! This is your chance to visit sourcing sites, learn from our harvesters, and help out in their communities.
Location
Lottery Closes: June 10, 2023 389 1300 W Pleasant Grove, UT 84062
About this event
5 days 1 hour

Mobile eTicket
Co-Impact Sourcing Trips are back in 2023! The long-awaited reuniting with sourcing partners and their communities around the globe is within reach. dōTERRA leaders have opportunities to experience sourcing firsthand, learning from our Sourcing Team and the distillers, farmers, and harvesters with whom we work. But also being hands-on working on social impact projects funded through dōTERRA Healing Hands benefitting our sourcing communities.
There are 3 ways to be in consideration for this doTERRA Co-Impact Sourcing trip:
Make a one-time $10 donation to doTERRA Healing Hands Foundation, by filling out this form. 
For priority consideration, please join the 25 Collective by making a minimum $25 donation on your ongoing Loyalty Rewards order. (See QR Code below)
If you signed up at the 2022 Convention, you are already in the drawing.
Trip Dates: November 4 - 9 Trip Location: KENYA
Co-Impact Sourcing Trip Cost: Approximately $5,000/person
Trip drawing consideration is dependent on a one-time $10 donation to dōTERRA Healing Hands Foundation, through this form, or from the 2022 Convention form. For priority consideration, please join the 25 Collective by making a minimum $25 donation on your ongoing Loyalty Rewards order (see QR code below). 
The form will close on June 10, 2023, at which point there will be a prioritized random drawing first from names who qualify for the 25 Collective by donating $25 or more per month on their Loyalty Rewards order and then a second random drawing from all names to select winners for all available trips. If you are chosen, you will receive a notification email which will be sent to the email address you used to make your dHHF donation. There will be a time limit to respond to that email. We may need to do multiple rounds of name selections to fill the trip, so please watch your email carefully during the month of June 2023. 
If you are chosen from the drawing, you will need to make a $500 deposit to secure your spot, and then the balance will be paid closer to the trip. 
This trip is intended for the US & CA markets.
About the organizer
doTERRA is the world leader in sourcing, testing, manufacturing, and distributing CPTG® essential oils through a global network of more than five million customers. doTERRA, the Latin derivative meaning "gift of the Earth," sets the standard for essential oils by providing to its customers the most tested and most trusted oils and having developed the expertise and commitment required to derive these unique oils directly from the best sources in the world.