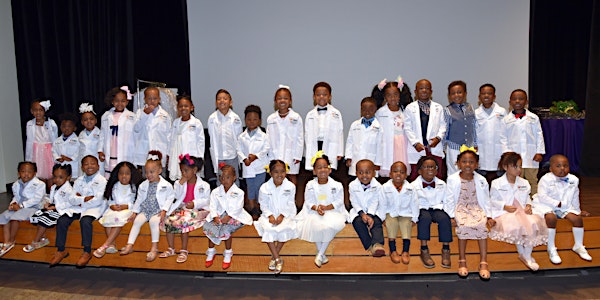 2023 Determined to be a Doctor Someday (D.D.S.) Program for Toddlers (2-5)
The 2023 DDS Explorers Program provides exposure to health care & is filled with exciting, fun, & stimulating activities monthly!
When and where
Location
University of Tennessee Health Science Center - Health Sciences Library 877 Madison Avenue Memphis, TN 38163
About this event
Positive learning experiences that children have before, during, and after kindergarten have a strong impact on academic achievement, and children need to have instruction that is appropriate and diversified in presentation. Although STEAM-related curricula have become a focal point for every level of academia, it is rare to find programming embedded at the pre-school level, specifically with a health care professions focus. This deficiency creates the need for a pre-school initiative that could supplement core instruction. Hence, the development of the Determined to be a Doctor Someday (D.D.S.) Explorers Program for Toddlers.
The primary purpose of the Program is to provide exposure to different health care careers in a transparent yet fun and engaging format at an age-appropriate level.
Students selected for the Program will come from historically marginalized populations, rural or under-resourced communities, and/or will be a first-generation college student of ANY racial/ethnic background.
Age-appropriate activities will be done and students will participate in monthly sessions from January to May with a White Coat Ceremony to celebrate those who consistently attended. The tentative dates for the sessions are as follows: January 28, 2023, February 18, 2023, March 4, April 1, 2023, May 13, 2023, and June 11, 2023 (white coat ceremony).
Attendance at every session is required and will be taken at each event. Not attending will lead to dismissal from the Program and disqualifies the participant from participation.
The links for each session will be sent to all participants through email the day before the event. Be sure to check your email and spam folders to verify your receipt of the link.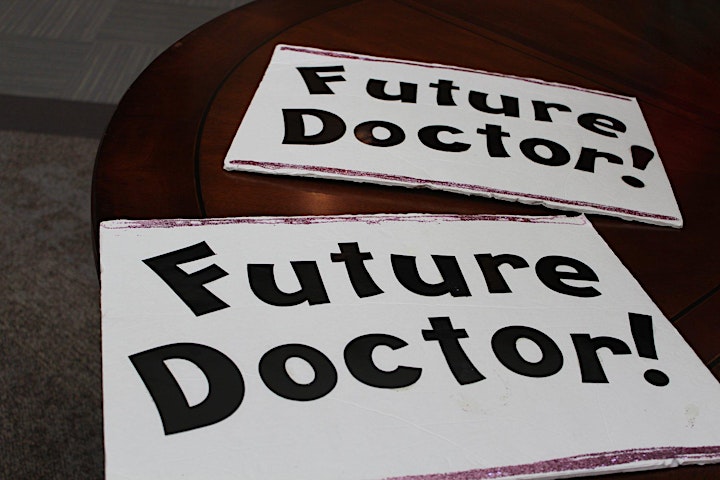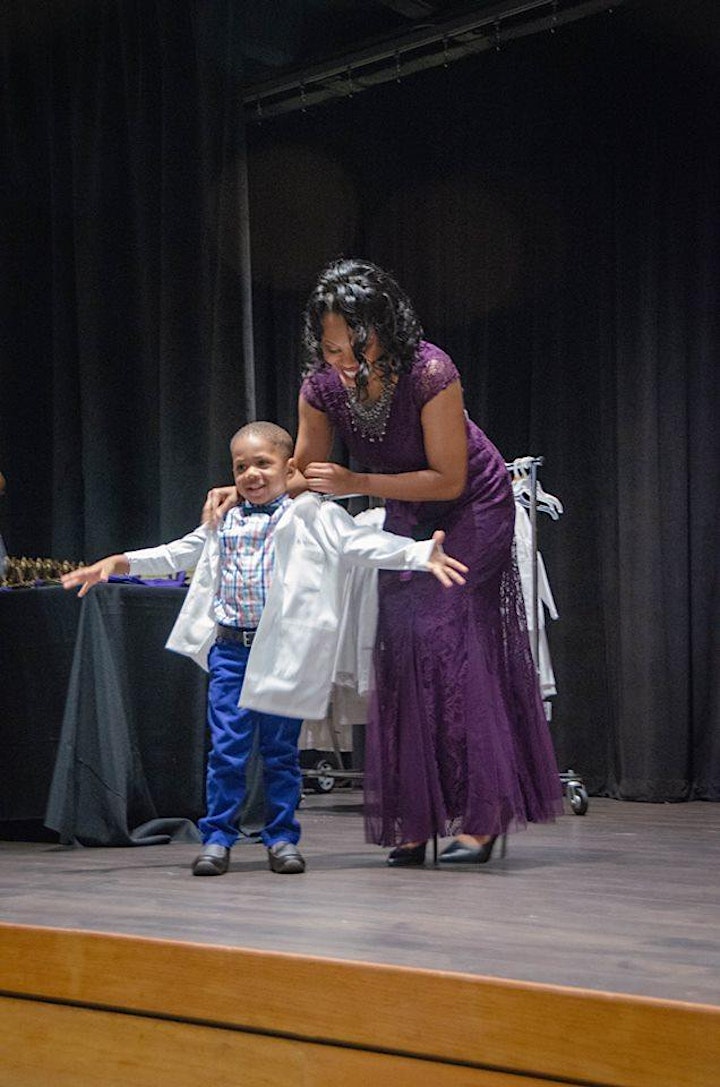 www.determinedtobeadoctor.org
Thank you to our generous sponsors!