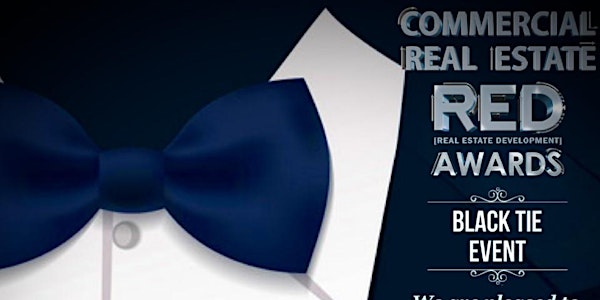 2023 Commercial Real Estate RED Awards
2023 Commercial Real Estate Awards
When and where
Location
NYC 19 West 44th street New York, NY 10016
Refund Policy
Contact the organizer to request a refund.
Eventbrite's fee is nonrefundable.
About this event
The RED Awards honor those who help create and build New York's future, and recognizes some of the most dynamic and successful business people in the Real Estate and Construction community.
Awardees will be some of the most dynamic and successful businesspeople in the region, including Developers, Engineers, Builders, Architects, Real Estate professionals, and members of the legal community, as well as landmark projects and transactions.
Red Connect looking forward to celebrating with you. Join top Real Estate Developers, Investors and more at Red Awards on Thursday, January 12, 2023
Real estate is a contact sport: face-to-face is where deals, connections, and partnerships happen. This is the foundation of real estate. We've been cooped up for too long…it's time to get out again and SCALE!
With everything that's happened over the past two years, this year's Event is more important than ever! We've been stuck trying to make do with virtual events and Zoom meetings but they FAIL to replace the real thing.
THIS IS THE GAME CHANGER YOU'VE BEEN WAITING FOR
We're bringing Developers, Investors, Brokers, Architects and Contractors from across America together again… in person like real people.
You will meet hundreds and hundreds of guests just like you and share ideas, form partnerships, and plan future deals.
Get ready to learn, network, and HAVE FUN!
It's time to GO BIG…
It's time to SCALE…
It's time to BUILD YOUR WEALTH AND CRUSH 2023!
REGISTER NOW
Please have a printed or mobile version of your ticket ready at the entrance.
Due to the high demand, certain delay may occur in the entrance to the event to verify the registration information. Also, delay may occur due to the strict door security compliance of the venue.  We apologize in advance for any inconvenience and we thank you for your patience and cooperation.
Buy early and save when you purchase tickets online at least 3-4 weeks before our scheduled networking event. Prices might go up getting closer to day of the event
Purchased ticket only covers the door entry. Tickets are  Non-Refundable
"Any and all payments made to RED CONNECT are not refundable for any reason, including, without limitation, failure to use Credentials due to illness, acts of God, travel-related problems, acts of terrorism, loss of employment and/or duplicate purchases."
Unless the event for which you are registered is cancelled or postponed from the event organizer, no refunds or return of the registration fees is permitted, under any circumstances, included but not limited your cancellation notice or no-show up in the registered event.  However, the company reserves the right, in its sole discretion, to accept your request for substituting your presence in the registered event with other individual(s) of your choice and for the same number of paid registered individual(s) for the foregoing event; or, in alternative, the company may credit your cancelled or no-show up registered event for the upcoming event or other events in the future.
Selman Yalcin
RED CONNECT
646-229-3076