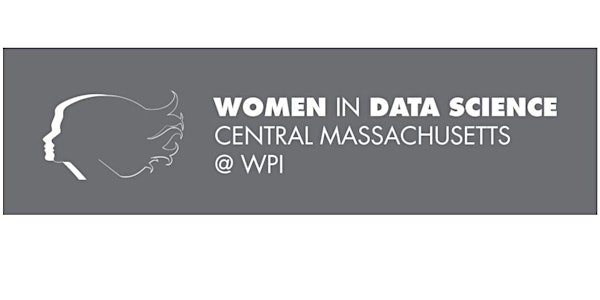 2023 Central Massachusetts Women in Data Science Conference @ WPI
WiDS Central Massachusetts @ WPI is a event coinciding with the annual Global (WiDS) Conference held at Stanford University.
By Central Massachusetts WiDS Organizing Committee
Date and time
Wednesday, March 15 · 9am - 1:30pm PDT
About this event
WiDS Central Massachusetts is an independent event that is organized by the Worcester Polytechnic Institute (WPI) Data Science Program as part of the annual WiDS Worldwide conference, the WiDS Datathon, and an estimated 200 WiDS Regional Events worldwide. Everyone is invited to attend all WiDS conference and WiDS Datathon Workshop events which feature outstanding women doing outstanding work. This Year's theme is Environmental Justice.
WiDS Central Massachusetts is a half-day technical conference providing opportunities to hear about the latest data science-related research and applications, connect with others, and celebrate the work of outstanding women in this dynamic field. Female students registering for WiDS @ WPI are encouraged to submit a brief abstract describing their recent or ongoing work and to present their work during our (student) poster session. The poster session provides a professional development opportunity for students to network with peers, potential collaborators, industry stakeholders, and graduate and undergraduate students from the data science community.
All genders are invited to attend. 
Update as of March 13, 2023. This event will be hosted virtually due to a pending Nor'easter approaching Central Massachusetts Tuesday into Wednesday morning. Please visit our website for additional inforamtion.
Conference details available at https://wp.wpi.edu/widscentralmass/
This event is generously sponsored by the WPI Women's Impact Network and Microsoft.