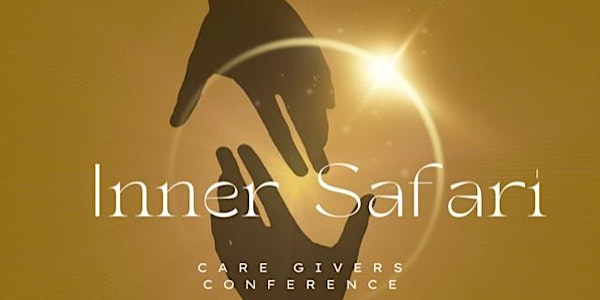 2023 Caregiver Appreciation Conference, An INNER SAFARI
A PURPOSE-FOCUSED EVENT TO REDUCE STRESS, ADD VITALITY BACK INTO FAMILY CAREGIVING. REDUCE BURN-OUT, BE PAMPERED AND SOCIALLY CONNECTED
When and where
Location
Robert Cabral AgricultureCenter 2101 East Earhart Avenue Stockton, CA 95206
About this event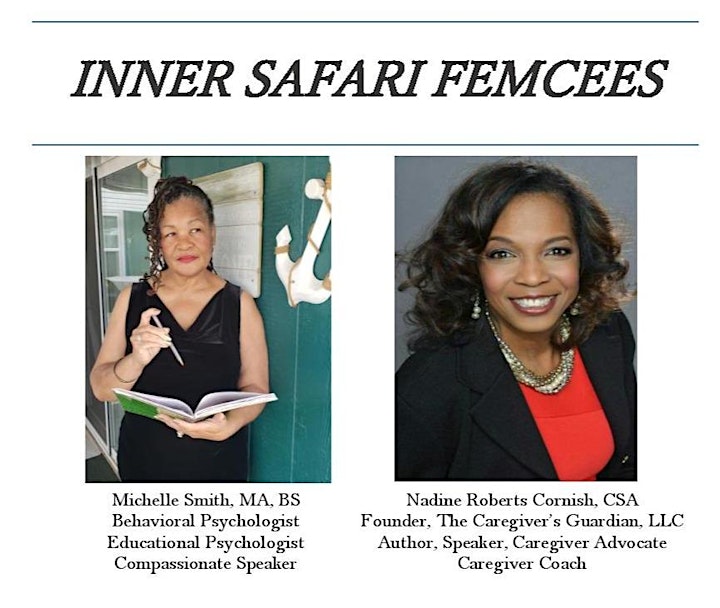 Theme: Embracing the Caregiver's Ecosystem
(Re)Discovering Your Value, Tools for Caregiver Wellness and Self-Care, Caregiver Technology, Home Care Services, Finding Reliable and Certified Caregivers, End-of-Life Planning, Grief and Loss Management, Dealing with Sibling Rivalry and Feeling Good Enough to Celebrate YOUR Life Too!
Overall Spotlight of the INNER SAFARI
There is a pressing need for more women and men to step into their calling as a care provider. At the INNER SAFARI, participating agents of care will venture deeper into their power to reduce anxiety, calm nervous energy, mental and emotional imbalances and experience the blessings of being grounded in gratitude, forgiveness, compassion, and love.
Take Aways: Attending Caregivers will feel love and valued and equipped to be their best self. Each Care Provider will be empowered with knowledge, resources, tools and contacts rendering the confidence to stand in his/her power. The Caregiver will stand up and advocate and demand the dignity and the respect deserved for self and for the care recipient. The Caregiver will be wrapped in the beauty of self-love and dance in celebration for choosing this journey.
The INNER SAFARI embraces the Caregiver Ecosystem, offering self-love, resources to better understand the socio-emotional challenges, wade through the challenges of change and know where to go for community, professional and spiritual connections. The attending Caregivers will feel grounded in who they have been gifted to be.
Breaking Barriers. Tap into the innate ability to care. For many, it is an awakening of a tradition of our ancestors and an enlightenment to superpowers, including empathy and the essence of our identity. The INNER SAFARI is developed to break down walls of trauma, vulnerability, fear and pain and lift Caregivers to celebrate the gift of being connected soulfully and spiritually.
Attire:
o Relaxing
o Fashionable
o Safari-ish
o Yellow and Accompanying Accents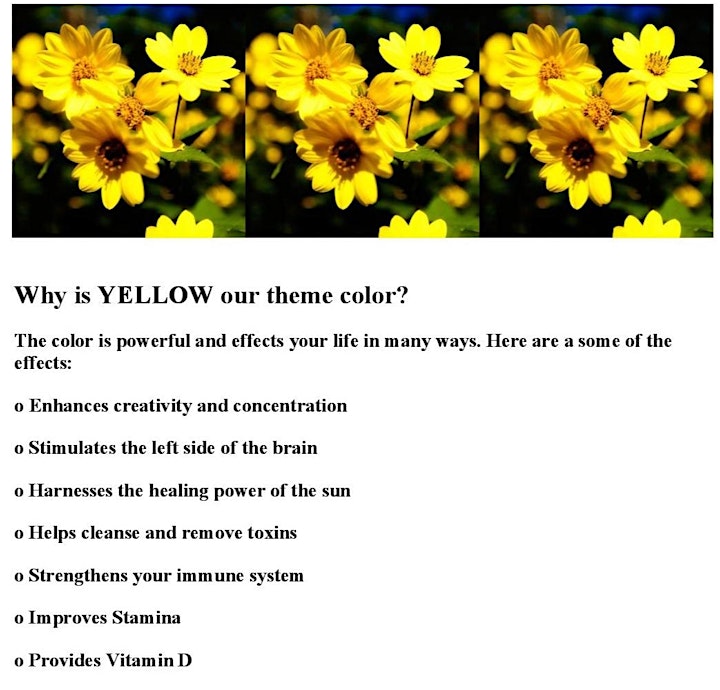 It Does Take a Vendor Village
Caregivers need excellent credible resources and reliable contacts because, too often, they have to make decisions quickly.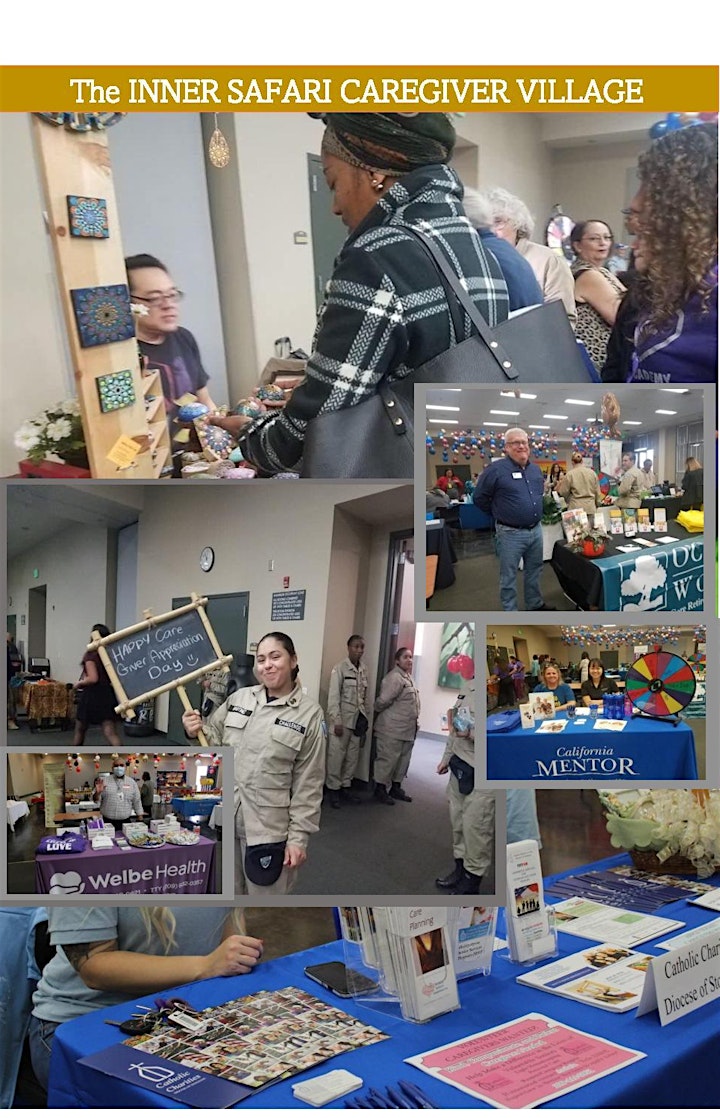 Dr. Irene Pinkard, Ed.D.
How do you restart life without the half of you that made you feel whole? You know, that do or die partner? How do you adjust your busy lifestyle and prioritize health care for your loved one? When do you seek additional help? How do you reshape your life and put matters in place for your own care?
Dr. Irene Pinkard will speak candidly about her experience as a Caregiver to her husband, Bedford, the knowledge she gained from it and some of the tools she uses during holidays and during periods of sadness and grief.
Dr. Pinkard wears many hats throughout the community of Oxnard and surrounding areas. She currently is the Executive Director of the Pinkard Youth Institute offering seminars and workshops for Ventura and Los Angeles County high school students. The seminar programs include summer internships related to the students' majors, a one-week on campus African American Enrichment Academy which includes college coursework and community events which support tours of historically black colleges and universities.
She has served on the Executive Board of the Ventura County NAACP and on the board of the Ventura County Family Justice Center Foundation. She is an educator, past member of the Oxnard Union High School District Board of Trustees, and currently a board member of the California State University, Channel Island Foundation. She served on the Oxnard City Council and Associate Vice Chancellor of Human Resources for Ventura County Community College District as well as Vice President of Administrative Services for Oxnard and Ventura Colleges.
Dr. Pinkard is a graduate from California State University, Long Beach, with a Bachelor's in Business and a Master's degree in Educational Psychology. She received her Doctoral degree in Educational Psychology from Nova University. In 2020, she was awarded an Honorary Doctorate in Humanities from California State University, Channel Islands and selected Woman of the Year for the 44th Assembly District. Dr. Pinkard works as a consultant who conducts self-improvement, career development, stress management, social emotional development, complicit bias/race relations, conflict resolution and motivational workshops/seminars for organizations, youth, educational institutions, and community groups. She also sponsors tours to Historically Black Colleges and Universities (HBCUs) each year and awards a Bedford L. Pinkard Memorial Scholarship each June.
Ken Cohen
As a leading healthcare executive, Ken had a wide view of healthcare services, but his perspective was expanded when he stepped into the world as a Caregiver for his wife, Deborah Cohen. Debra was a registered nurse and during her career, she helped deliver over 10,000 babies. The Cohen family and friends recently organized to name a labor and delivery room in her honor at the Sutter Health Eden Medical Center, in Oakland, CA, where she worked and retired from.
Ken served as Director of San Joaquin County Health Care Services in San Joaquin County, CA. The agency he directed includes Public Health Services, Behavioral Health Services, Substance Abuse Services, Correctional Health Services, the Public Guardian/Conservator, the County Veterans Service Office, Emergency Medical Services and the Office of the Medical Examiner. While Ken led in this capacity, Ken was Chair of the San Joaquin County Health Commission at Health Plan of San Joaquin.
Ken retired from The Association of California Healthcare Districts (ACHD) representing Healthcare Districts throughout California, working with numerous state and local entities to promote the profound role Healthcare Districts play in responding to the specialized health needs of tens of millions of Californians.
THE CAREGIVER CIRCLE
A highlight of the INNER SAFARI is the CAREGIVER'S CIRCLE. What is it and how does it work?
The Caregiver Circle provides you a safe environment to talk, be heard and connect with others who are Caregivers. RELEASE and have VALIDATION knowing you are not alone in YOUR journey of emotions as a Caregiver.
The seating will be arranged in sections of chairs in circles. At the center of each circle is an emotion that describes emotional feelings, including "Stress, Burn-out, Angry and so forth. Join other Caregivers with similar feelings.
To assist the Caregiver Guide, there will be leaders in each circle to help the flow of the conversation.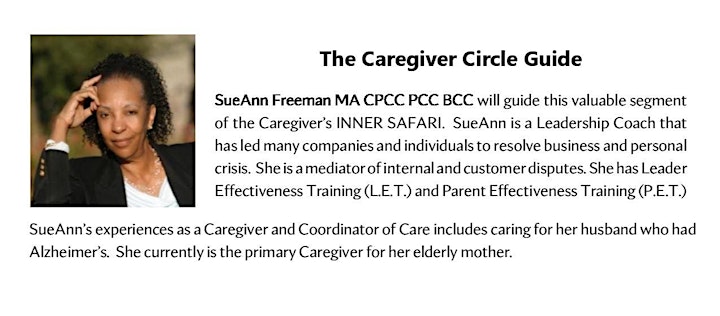 Why were you chosen to be exposed to a person's most trusted space (again) at his or her most vulnerable time? Do you ever wonder why you were the one chosen to be the Caregiver in your family? There are answers...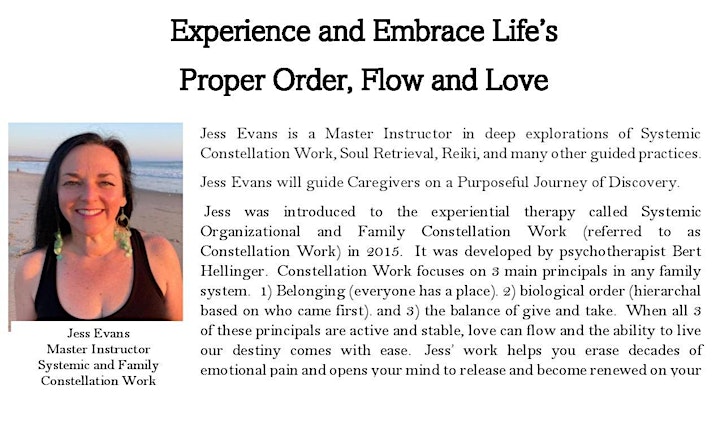 Jess will talk about order to everything, many families' experiences resulting in family disputes and sibling rivalry. When dis-order is present (either consciously or unconsciously) in any system, the flow of love is disrupted. The residuals of this disorder can span across generations and lifetimes, often emerging as illness, emotional struggles, unexplained stress, and unhealthy relationships. Your INNER SAFARI experience may include hidden dynamics that could stem from personal, transpersonal, and ancestral trauma. Expand your inward journey to gather the resources you need to, not only identify emotional and unresolved trauma, but also meet your new self and let life and self-love flow within freely.
Through practices that blend Shamanic rituals, energy work, neuroscience, and the proven power of human-connection, your vision of order and truth will be revealed and released. Your nature to give care will flow and love will flourish. Using fact-based therapeutic, guided practices, you can identify and awaken the passion within YOUR Caregiver's journey for discovery and renewal. 
Discovering Your Purpose
Krishna Israel, a spiritual teacher, helps channel healing light to connect you on your journey of spiritual growth and purpose using healing sound.
It is a fact that many Caregivers forget to care for themselves and become sick. This exercise focuses on self-care and healing.
Energetic blockages can manifest as a variety of physical ailments. Sound Healing uses the vibration of instruments and voice to bring transformations.
Drums play an intricate role in communicating with our soul. The comforting harmonies of the beat, the chiming of bells and other rhythmic sounds help us be grounded and present. Participants at the INNER SAFARI are encouraged to bring your expressions through sound as well.
The Pamper Parlor Returns
Upon arrival at the INNER SAFARI Caregiver Conference, please go to the Registration Table. You will have an opportunity to register for the Pamper Parlor. For 15-20 minutes you will have a session with caring bodyworkers and/or a trained Reiki Masters. You may also choose to be hugged, as many Caregivers have not been embraced in a long time. The Pamper Parlor is on a first registered basis. You will be texted 15 minutes in advance, so you can maneuver to the station designated. If you do not show up, the next person on the list will be texted.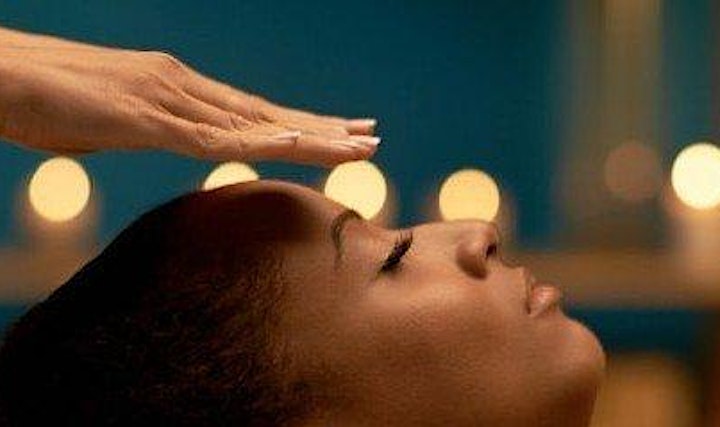 There are new changes with Social Security and Medicaid. Do you have questions? Join the Breakout Sessions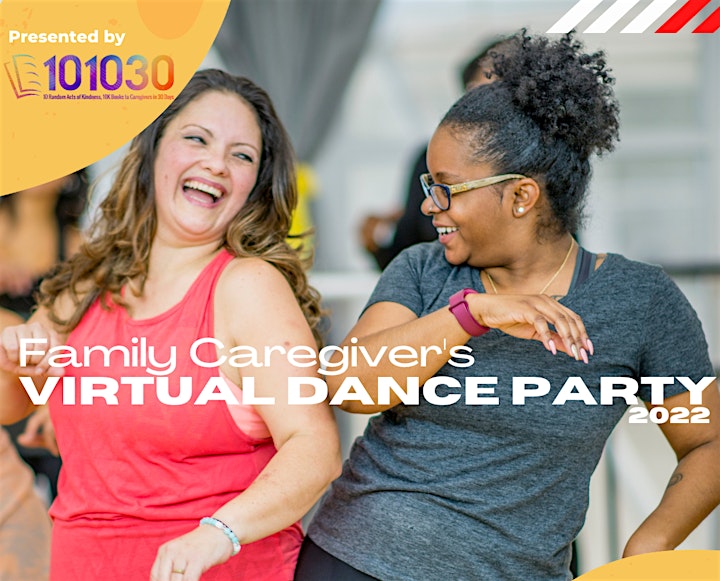 Family Caregiver's Virtual Dance Party
 Friday, November 4, 2022, 4PM-5:30 PM, PST
For those who are at the Conference, stay and join Caregivers NATIONALLY for this one-hour Caregiver Happy Hour, what a great way to recognize Caregivers!
We'll be together live on-line and in person. We'll log in on our computer and project the virtual dance party on the screen.
We'll provide refreshments and virgin island drinks. Those at home, indulge and make your favorite drink, kick-off your shoes as we close the INNER SAFARI Caregiver Appreciation Conference dancing! Log on information will follow.