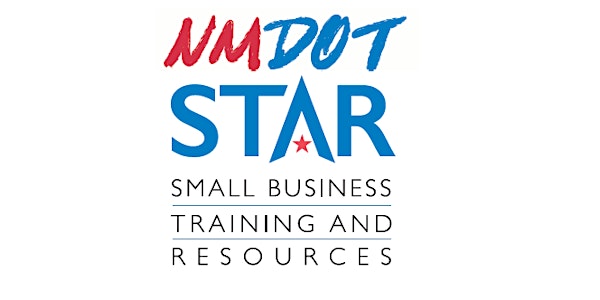 2023 "Broaden Your Opportunities Through Broadband" Webinar
Everyone is invited to join this complimentary webinar discussion: "Broaden Your Opportunities Through Broadband".
About this event
The Connect New Mexico Pilot Program ("Pilot Program") aims to bridge the digital divide and foster socioeconomic progress by providing infrastructure grants for broadband deployment to unserved and underserved communities across New Mexico.
The New Mexico Legislature, appropriated $123 Million to "plan, design, construct, renovate and equip broadband, including alternative and satellite broadband, statewide."
Discussion topics for this webinar include:
• What is the current status of the program?
• What are current and future opportunities for DBEs and other small businesses?
• How do business owners stay up to date and participate in projects?
Presenter:
Kelly Schlegel, Director, Office of Broadband Access and Expansion
Kelly is the recent appointee by the New Mexico Governor to the Broadband Director position, responsible for internet for all, especially in rural New Mexico. Kelly has 40 years' experience at the Boeing Company in system engineering, software engineering, and executive program management for large military development programs.
_______________________________________________________________________________________________
Registration and Webinar Logistics Contact: Michelle Fulcher, Event Planner, Organized Affair LLC at email Michelle@OrganizedAffair.com or phone (505) 395-6434.
About the organizer
The New Mexico Department of Transportation continually strives for greater positive impact in our community. To that end, the NMDOT STAR program was created with five points of emphasis:

Access
We will provide you increased Access to resources, NMDOT support, other small businesses and industry leaders.

Education
We will offer Educational programs and information on industry topics and business skills to increase your knowledge and success.

Networking
We will identify and create varied and unique Networking opportunities enabling you to build your relationships and reputation.

Opportunities
We will communicate with you about Opportunities including new projects, resources, tools and events to help your business.

Tools
We will find, create and make available Tools to help you build your business and sustain your success.