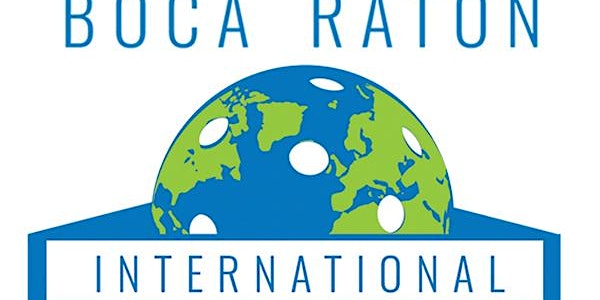 2023 Boca Raton Pickleball Masters ..USA Pickleball Sanctioned event
The world's top men and women pickleball professionals, Senior Pros and amateurs will be competing at the.USA Pickleball sanctioned event.
By Foster Events Group, LLC Carl Foster
Date and time
January 18 · 8am - January 22 · 10pm EST
Location
Patch Reef Tennis Center 2000 Northwest 51st Street Boca Raton, FL 33431
About this event
5 days of Professional and Senior Pro Pickleball top competition plus amateurs
Jan. 18-22, 2023 at Patch Reef Park Tennis & Pickleball Center
Come watch the world's best pickleball players compete in pro, senior pro and amateur divisions at the USA Pickleball sanctioned Boca Raton Masters International Championships.
Limited VIP covered Courtside HIGH TOPS and Best seats in the house ON Stadium court with ONLY 8 Umbrella High Tops . All the top pro and senior pro matches will be played and live streamed worldwide on Amazon's Prime Video PICKLE TV Network plus Facebook Live and IWP You Tube channels.
A daily grounds pass gets you entry into the pickleball venue at Patch Reef Park Tennis and Pickleball Center for each day to view 36 courts of play plus covered bleacher seating on Stadium court from 8am to 8pm or later each evening. You MUST have a valid ticket for entry each day Thursday thru Pro Medal Championship Sunday. WEDNESDAY IS SENIOR DAY AND FREE ADMISSION ALL DAY!!
Finals Championship Sunday PRO Gold Medal MATCHES to air on AMAZON'S PICKLE TV Network at this USA Pickleball sanctioned tournament.
*Players registered to play do NOT need to purchase a grounds pass for entry during entire 5-days of Boca Masters. All registered players will receive a tournament badge for the week and are allowed to bring a guest ONLY on days while they are playing. Tickets will be required for guests on non-playing days. Kids under the age of 18 are free with parent paid admission. Active military and veterans also get free grounds passes with military ID.
A VIP On court stadium court pass will grant you access to both championship courts. VIP Courtside gives you a preferred seat at 4-seat high top tables on either the east or west side.
Wednesday: 8am Men and Women amateurs only 50+ divisions playing (FREE ADMISSIION no pass needed to come out and cheer on your local favorites and friends and family.)
Thursday: 8am Men's and Women's Pro Singles plus amateur singles all levels.
Friday: 8am Mixed Pro Doubles and men's and women's amateur mixed doubles play.
FRIDAY NIGHT 6pm to 9pm---My Family Matters Foundation Charity Pro-Am Celebrity round robin. Play with the Pros and help support Joe DiMaggio cancer families. PRO EXHIBITION scheduled with our local champions , JW and Jorja Johnson, up and comers Parris Todd and Anna Bright plus many more top pros and senior pros like Julie Johnson and Mircea Morariu.
Saturday: 8am Men's and Women's Pro Doubles plus women's and men's amateur doubles play all day
Sunday: 10am Championship Sunday - All Pro Gold Medal Matches Mens' and Women's Singles, Mixed and Ladies and Men's Doubles with on court interviews and medal presenations on court.
Monday JAN 23rd: Boca Masters Pickleball Clinic with top ranked Senior Pros Julie Johnson and Mircea Morariu for 3.0-3.5 players from 9-11:30am and for 4.0-4.5 levels from 12:30p to 3pm. Limited to 16 slots each session!!
VIP tickets offer a premium way to experience pickleball in action!
Included with the VIP pass:
Reserved parking close to the courts
Preferred seating on or courtside for the two championship courts.
Exclusive access to the VIP hospitality tent with hot food and snacks plus cold drinks throughout the day
A delicious catered hot Italian lunch from Maggiano's Italian restaurant.
You may also purchase tickets at the gate for cash or credit card.
***Refunds are on a case by case basis only in the event of weather preventing any matches to be played in a single day.Tickets will be offered for next day as an option. Eventbrite charges a fee that is non-refundable.**Limited Tickets will also be available for cash purchase at the gate each day.
NO DOGS OR ALCOHOL ALLOWED IN PATCH REEF PARK DUE TO CITY ORDINANCE.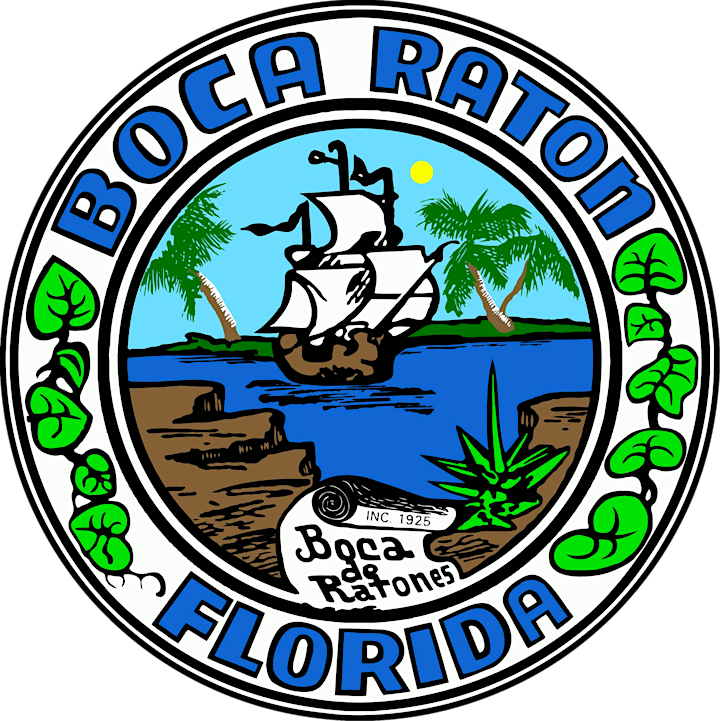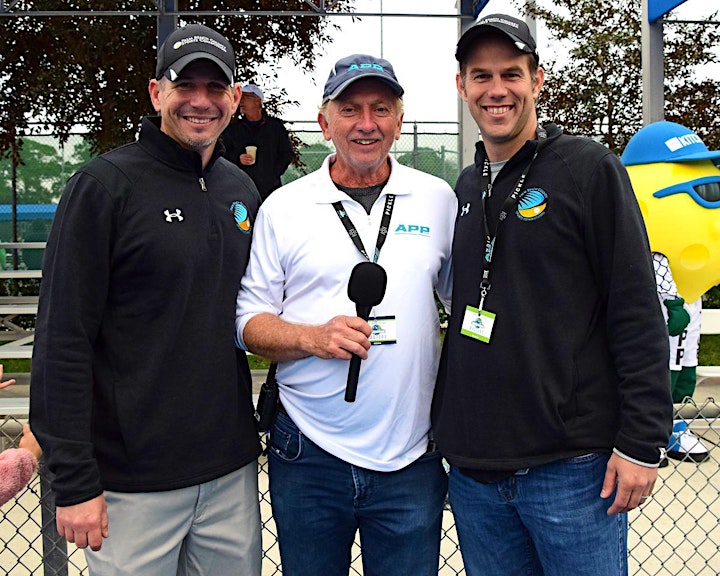 FOR IMMEDIATE RELEASE December 15, 2023
2nd ANNUAL BOCA RATON MASTERS INTERNATIONAL PICKLEBALL CHAMPIONSHIPS
SET JANUARY 18-22, 2023, AT PATCH REEF PARK
Boca Raton, FL – Foster Events Group, LLC,(FEG) announced announced they will be hosting the 2nd Annual Boca Raton Masters International Pickleball Championships at Patch Reef Park Tennis and Pickleball Center, January 18-22, 2022, in Boca Raton, Florida.
USA Pickleball will once again sanction this event that drew over 1,000 players in 2022 where professionals and amateurs can set performance goals, track results and play against peers in a sanctioned Tour environment that adheres to all USA Pickleball guidelines.
The Gold Medal Sunday Pro Finals airing live on Amazon's PICKLE TV Global Network plus live stream pro and senior pro matches Thursday, Friday and Saturday on Inside WORLD Pickleball YouTube channel and Facebook Live social media outlets.
Paul Davidson, Recreation Services Director for the City of Boca Raton stated, "I am extremely excited for the upcoming 2023 2nd Annual Boca Raton Pickleball Championship at the beautiful Patch Reef Park Tennis Center.The City of Boca Raton continues to successfully partner with the Greater Boca Raton Beach and Park District and this tournament will allow our district and city residents the ability to watch some of the worlds best pickleball players and experience our world class service. It's my hope that this event will encourage more of our united citizens to learn about, and ultimately play, the sport of pickleball."
"The Greater Boca Raton Beach & Parks District is excited Foster Events Group is bringing championship pickleball to Boca Raton and the Patch Reef Park Tennis Center. We think this provides a great opportunity for our community to witness pickleball at the highest level and are happy to be the host facility," stated Susan Vogelgesang, Chair, Greater Boca Raton Beach and Parks District.
The five-day event will host more than 1,000 players and over 3,000 spectators and will include professionals, senior professionals and amateur pickleball players from around the world from ages 18-80. A vendor village with a variety of foods and merchandise will be on site as well with local and national sponsors.
The Masters will offer a prize pool for their Shootout, Pro and Senior Pro medal winners. Registration for this first event of the 2023 season is now open with many age divisions selling out fast at: http://www.pickleballtournaments.com.
"This is the first professional pickleball tournament to be played at Patch Reef Park in Boca Raton for our 2nd year featuring a total of 36 pickleball courts, including a 564-seat Stadium Court with VIP on court and courtside reserved seating over the five days. The popular new age/skill and gender divisions for the 50 plus/50 under age doubles have been added," said FEG CEO and Tournament Chairman, Carl Foster.
Player registration is open until January 11, 2023 online at www.PickleballTournaments.com for amateurs and professionals of all levels and genders. Limited spectator daily grounds passes and VIP best seats on court and courtisde
For sponsorship or Expo vendor booth information contact Foster Events Group at 561.440.0941 or email: FosterEventsGroup@gmail.com