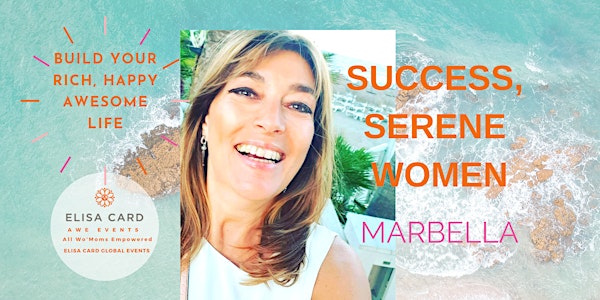 2023 BLISS BY THE BEACH RETREAT JUNE 19 -22, 2023
DON'T MISS OUT: EARLY-BIRD PRICE UNTIL SEPT 30, 22 NE RATEZ PAS CA! Discover your infinite power, boldness, beauty, and bliss by the beach!
When and where
Location
Hotel Arte Vida Tarifa playa de Los Lances 11380 Tarifa Spain
About this event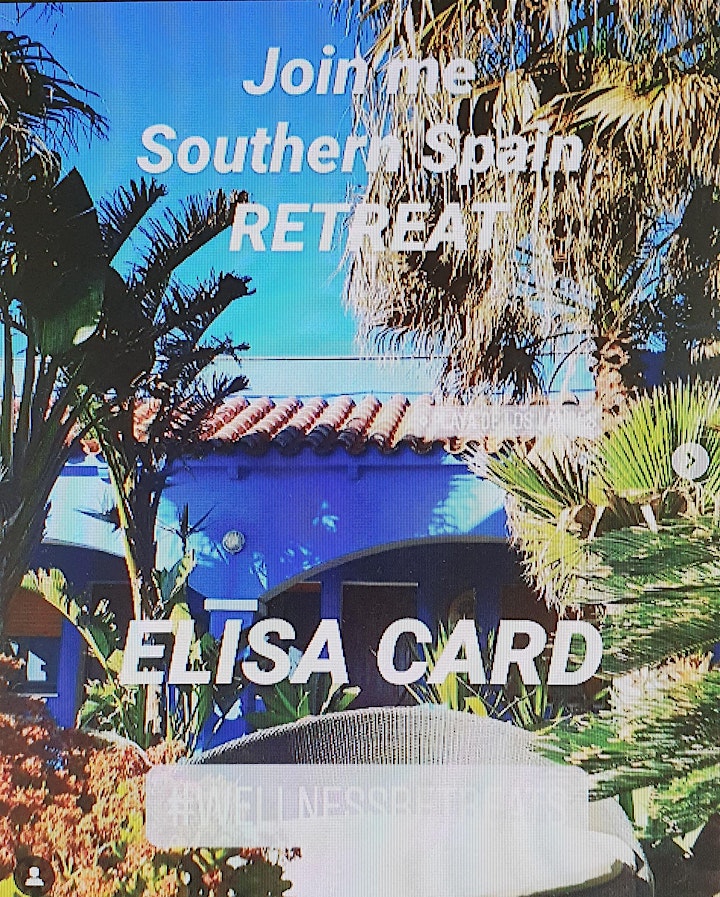 BLISS BY THE BEACH RETREAT in South Spain!
Elisa Card Retreats are for women with a true heart on their soulful journey.
Elisa Card "Happy2Succeed" Events are for Modern Women, Awesome Wo'Moms, and Active Mothers like You, from all over the world to become the Pioneering Soulful Leaders, you dream of being, in Your Life, for your Family, and for others.
To express yourself to the world, making your own incredible impact!
What if I told you that you could escape to an exotic sunny location with other women who are JUST LIKE YOU?
Discover your infinite power, boldness, beauty, and bliss by the beach!
The simple act of being by water can have a healing power over us.
Find your natural flow by listening to the sounds of the ocean.
How to open your heart to the flow of abundance and ... do more of what makes your soul happy.
The benefits of being around water include promoting a meditative state, improving creativity and boosting wellness.
An exclusive, all-inclusive, high-vibe retreat experience for the soul looking for her life's purpose, ready to break through all of her limitations, manifest her dream life and create friendships for LIFE.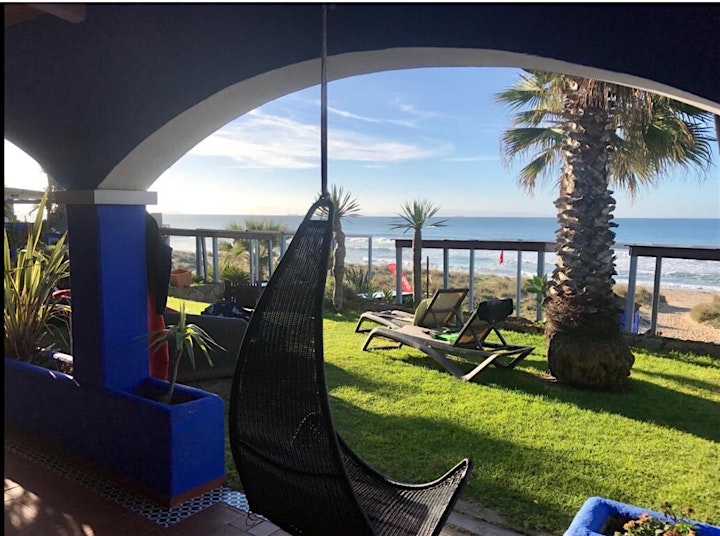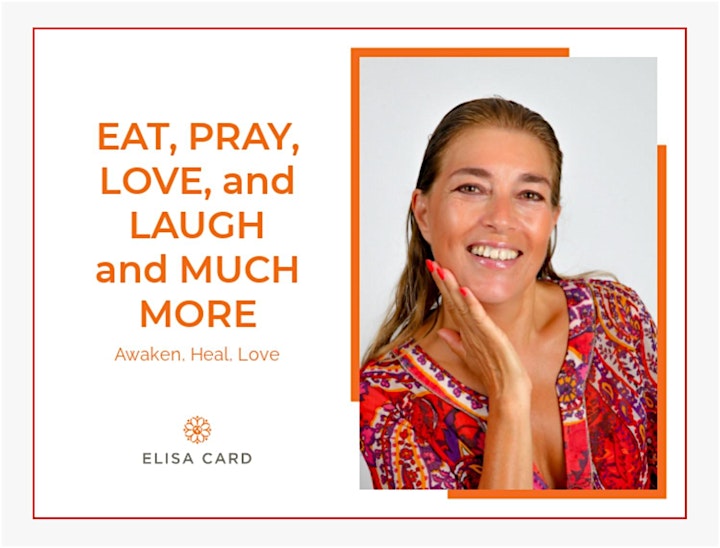 One of the most healing places in the world and no resort take more advantage of this stunning natural setting than the Special Arte Vida Azur Hotel.
The organic natural-luxe architecture is breathtaking, seeming to grow out of the ground beside the hotel's surrounding pine forest, and the spacious, eco-sensitive rooms have spectacular ocean views, as well as a private deck.
Elisa teaches an embodied and nurturing practice that encourages healing, transformation, and self-empowerment.
· Release energy blocks
. Find infinite love
· Find your true essence
· Understand your mission
· Be energetic and young
· Feel more energy
· Sleep better
· Heal Your Painful Emotions
· Be healthy
· Be creative
· Manifest faster and more effectively
· Free yourself from limiting beliefs and pains
· Restructure your DNA to a youthful body
· Live on LOVE
RETREAT DETAILS:
All activities include yoga, sophrology, and stargazing, and the acclaimed spa has massages, fire, soul divination, healing, and ocean breathing. This all helps make your evolution retreat, one of the most unique and earth-connected experiences to live, in the pristine Southern Spain Mediterannee which setting is hard to top if you're looking to recharge yourself.
A wellness-focused retreat set on a hillside overlooking the bay, on the Atlantic & Mediterranean coast.
The eco-friendly design of the resort is one of its major draws. The hotel and restaurant are in that bright blue inspired by visionnary architect designer Gaudy. They overlook the surrounding pine forest and the long beach and the ocean. The restaurant serves healthy cuisine; the property features an ocean-view yoga platform where group classes are held.
Other highlights include the spa, which uses local products alongside indigenous treatments and modern techniques to help guests unwind. Rooms are adorned with lots of natural wood, though we have to say that tall the rooms include stunning ocean views. The white-sand beach is secluded and beautiful.
This wellness retreat will include:
~ Amplify your happiness, freedom, & self-confidence
~ Discover Every woman's Inner Battle 
~ Learn Elisa's incredible Thought Process to Success & Happiness
~ Re-Connect with your Inner Feminine Power
~ Design, your perfect Life, live in alignment with your True Self
~ Confidence-Building Exercises, never seen before
~ Set Empowering Trust & shine bright with Your True Personal Value
Learn how to maximize Harmony, Abundance, Happiness & Success, with Love in your Life, using Your Inner Power to benefit others as I did for me, my 5 sons, and now our entire growing family strong with 15 happy members.
Now, living my Life as Me, True, Free, Happy, Serene, Fulfilled, benefiting my family, my friends, and all other Humans on the Planet.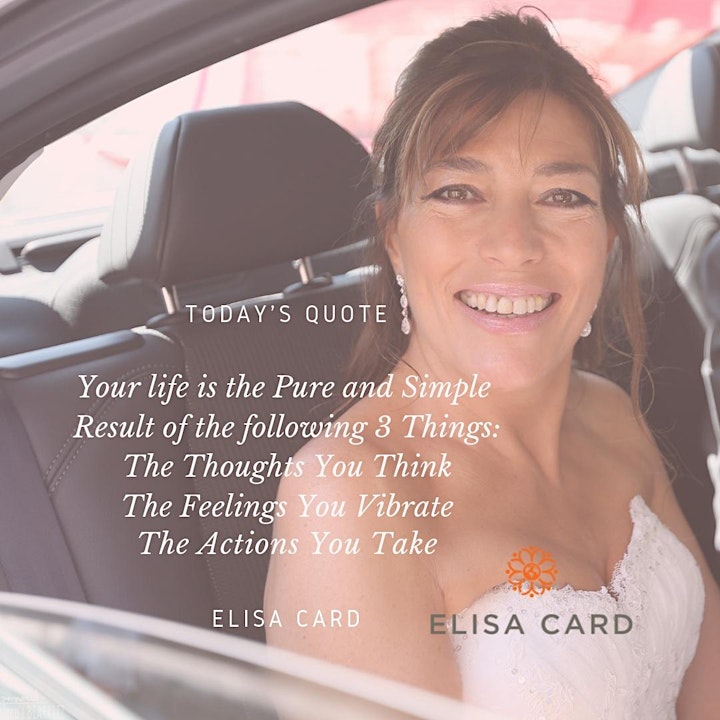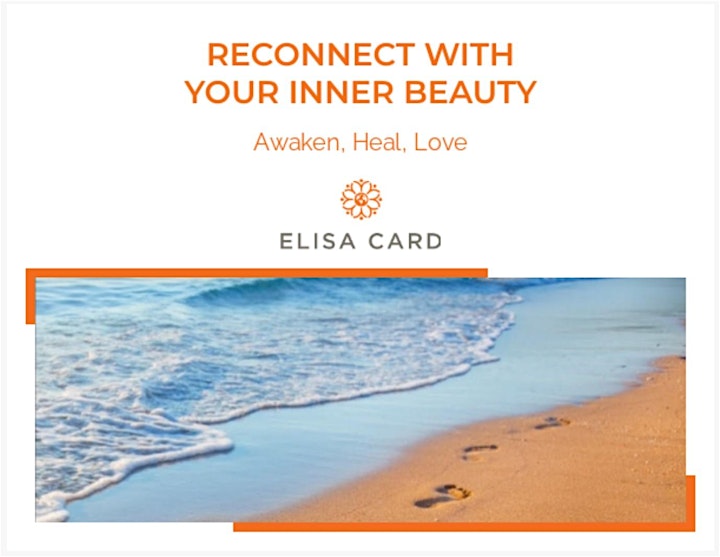 THEY LOVED IT!:
One coaching client, (Paris) Sabine: " Thank you for believing in me, empowering me, and always being so inspiring & resourceful." "You bring the best in people around you!"
Another client, (London) Marion: "Your coaching words helped me get clear and powerful in my life, I was sad and lost, now I feel happily grounded and secure. Very happy now that I live my transformed Life! I recommend this to every woman!"
One VIP coaching client, (France) Ella: "I wanted to be happy, joyful, optimistic & in love: Elisa taught me how to create the exact life I wanted, enhancing my deeper feelings of Joy, and the most fabulous, I found the perfect kind and loving man I was dreaming about. I am so happy to be in Love, now Living my Dream Life. And it all started at Elisa's retreat!!".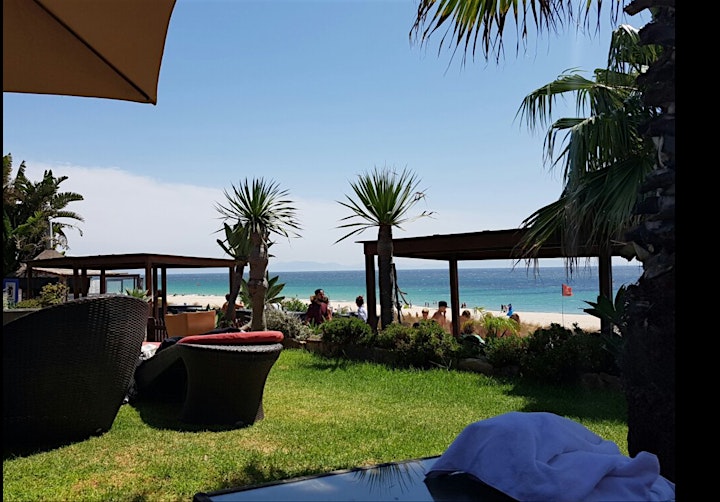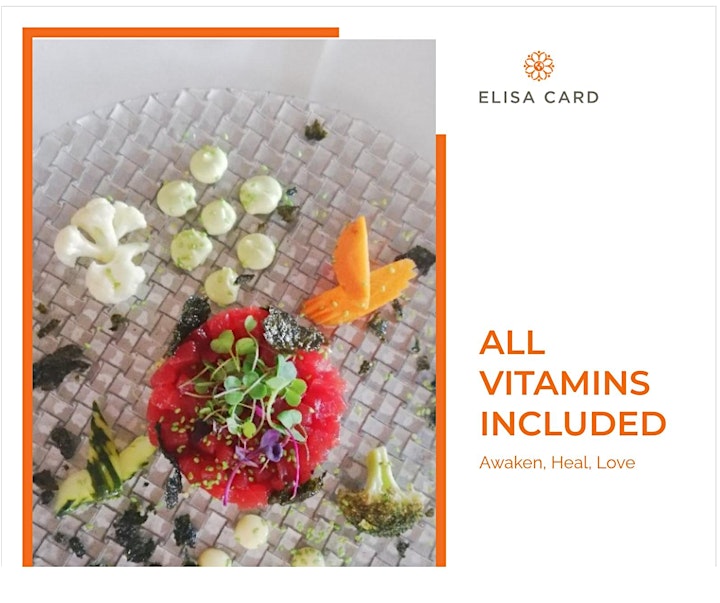 Spaces are limited!
Tickets get sold very fast!
RESERVE YOUR TICKET NOW!
A très bientôt, See you there!
With Love,
Elisa
WANT SOME ADVICE RIGHT AWAY: WATCH THIS VIDEO:
WOMEN AND MOTHERS ASK ME ALL THE TIME, how to create and GROW more HAPPINESS EVERY DAY? HERE IN THIS VIDEO, I TEACH YOU HOW TO CREATE AND GROW YOUR HAPPINESS EXPERIENCE EVERY SINGLE DAY. I show you the exact 3 STEPS TO CREATE AND 4 ESSENTIAL Ways, Happiness, and Success Can Immediately Help You Live a Daily Better Life For Evermore https://www.youtube.com/watch?v=LGXaL2zXz9s
FAQ:
What can I bring to the event?
Que dois-je apporter à l'événement ?
Bring Pen & Paper, light comfortable clothes, a sweater and Your smile!
Apportez un stylo et du papier, des vêtements légers et confortables, un pull et votre sourire !
Is my ticket refundable ?
Reservations are non-refundable. You can let another person come for you and participate. ;)
Les réservations ne sont pas remboursables. Vous pouvez céder votre place à une amie qui vous remplacera. ;)
Should I print my ticket to enter the event?
You can, and additionally, all our tickets are electronic, just bring your phone. We have you on our VIP list.