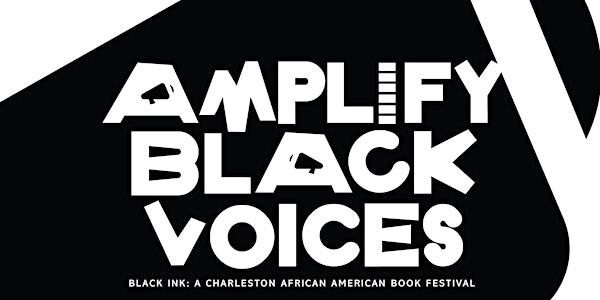 2023 Black Ink Book Festival Pitch Session Registration
Pitch sessions for the 2023 Black Ink: A Charleston African American Book Festival
About this event
Greetings, Attendees!
We're so excited to be able to offer hybrid pitch sessions at this year's Black Ink Book Festival! We have a fantastic slate of agents and editors waiting to hear your fantastic project ideas for possible representation/publication. While we cannot guarantee agents and editors will make any manuscript requests or offers, we encourage attendees who are interested in traditional publication to participate in a pitch session. This is a great way to introduce yourselves to publishing colleagues and potential future collaborators who will help you on your publishing journey.
Sessions are $50 and include up to two appointments. Appointments are first come, first served, and are up to six minutes each. Space is limited. If you are not an author, or an aspiring one, but know any, please feel free to forward. Priority will be given to authors who identify as part of the African diaspora. Registration fees are nonrefundable.
Please note: You must be a registered attendee for the 2023 Black Ink: A Charleston African American Book Festival on our virtual platform. Registration is free and can be done here. If you have registered as a signing author, check your confirmation email on how to register for the virtual platform.
The following is a list of confirmed agents and editors accepting pitches during the festival with more potentially to come. Click on the hyperlinks to learn more about the agents, editors, and their agencies/houses.
Additionally, availability of times and agents/editors may change. We recommend you block off the times below for each day to ensure you're able to pitch to the desired agent/editor. Specific pitch appointment times for all registrants will be emailed no later than Wednesday, January 11, 2023. The in-person pitches will be during the Black Ink Book Festival book signing at Trident Technical College (7000 Rivers Ave, Bldg 920, North Charleston, SC 29406).
Please visit Black Ink Book Festival's website at http://www.blackinkcharleston.org for more information. For questions, please email info@blackinkcharleston.org or blackinkprogramming@gmail.com.
PITCH SESSION TIMES
Thursday, January 12, 2023, 1:00 p.m. to 3:00 p.m. EST (virtual only)
Friday, January 13, 2023, 1:00 p.m. to 3:00 p.m. EST (virtual only)
Saturday, January 14, 2023, 10:00 a.m. to noon EST (virtual and in-person)
PARTICIPATING AGENTS/EDITORS
Kelly Sonnack (Only accepting pitches for children's literature projects)
Leah Pierre (Only accepting pitches on Thursday, January 12, 2023)
Jocqueline Protho (Only accepting pitches on Saturday, January 14, 2023)
Seretha Williams (Only accepting pitches in person on Saturday, January 14, 2023)
Lindsey Hall (Only accepting pitches on Thursday, January 12, 2023)