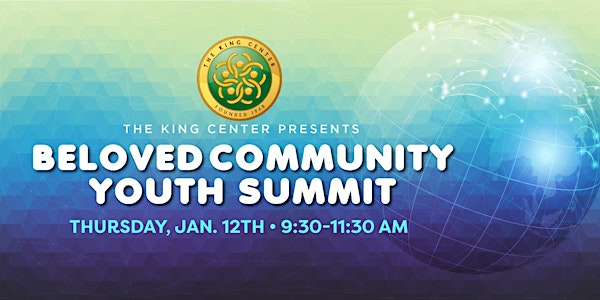 2023 Beloved Community Global Youth Summit
Energizing. Global. Interactive. The 2023 Beloved Community Global Youth Summit is a hybrid event for youth, ages 13-18.
About this event
We encourage teens from around the world to register to be a part of the livestream or replay.
Summit participants will engage in a relevant and interactive conversation about having the right V.I.B.E. to influence for good. The conversation will include poll questions and visual presentations on 'Input/Output: How What We Digest Impacts What We Demonstrate.' This is all about cultivating the mindset to seize moments and movements that powerfully and positively transform us, our homes, our schools, our communities…our world. That's a Beloved Community Mindset.
More detailed information coming soon.
2023 Beloved Community Global Youth Summit Sponsors Inlude: