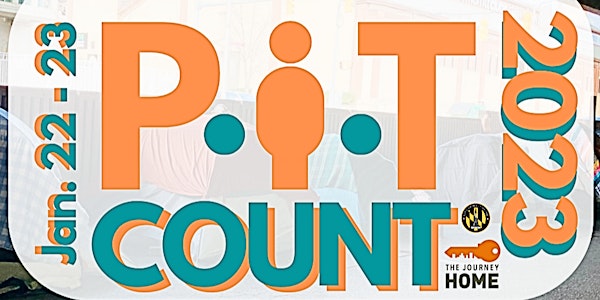 2023 Baltimore City Homeless PIT Count - Volunteer Registration
VOLUNTEERS NEEDED! Please help us engage our neighbors experiencing unsheltered homelessness during the 2023 Point-In-Time PIT Count.
When and where
Location
Our Daily Bread Employment Center 725 Fallsway Baltimore, MD 21202
About this event
What is the PIT Count and Why is it Important?
The Point-in-Time (PIT) Count is a HUD-mandated assessment that provides a snapshot of how many people are experiencing sheltered and unsheltered homelessness in a community on a given night in January. The headquarters for the 2023 count will be Our Daily Bread, 725 Fallsway, Baltimore, MD 21202.
The PIT Count is important because results from the count are used to inform policy and provide required data that helps the City of Baltimore access needed Federal and State homeless services resources and funding. Also, it helps the city identify and connect individuals, families, and youth experiencing homelessness to much needed housing and support services.
Why do we need volunteers?
The PIT Count is a community effort that relies on the support of various stakeholders that includes the Continuum of Care, city agencies, and community members.
Volunteers are needed to canvass Baltimore City and administer surveys to individuals experiencing homelessness on this two-night count: January 22 and January 23, 2023, 5pm-11pm. Data from the survey will allow communities to assess their progress in reducing homelessness and support improving intervention strategies.
All volunteers must be at least 18 years of age, are required to participate in a mandatory training session (training details are forthcoming and will be sent via email to volunteers), are asked to commit to participating both nights.
What happens during the Count?
Small groups of volunteers (approx. four volunteers per group), led by an experienced homeless services provider, will canvass Baltimore City streets and outdoor locations to survey individuals experiencing homelessness.
Please note, we are not able to accommodate team placement requests if you are volunteering with a group or organization. Your flexibility is appreciated.
Upon completing registration, you will receive additional information details about the Count.
Registration for this event ends January 12, 2023.
Questions?
Please email info@journeyhomebaltimore.org.