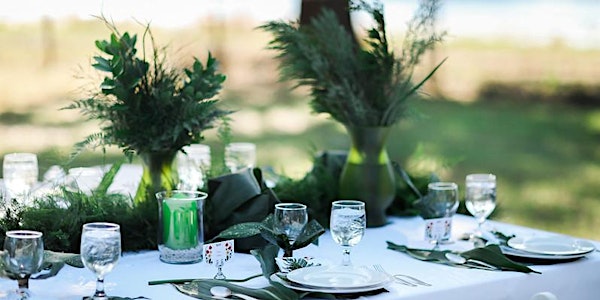 2023 American Grown Field to Vase Dinner @ Fern Trust, Seville, FL
Unique farm to table pop up dinner event hosted on an American farm for lovers of local ag - perfect for flower, food and wine enthusiasts.
When and where
Location
Fern Trust 170 Register Lane Seville, FL 32190
About this event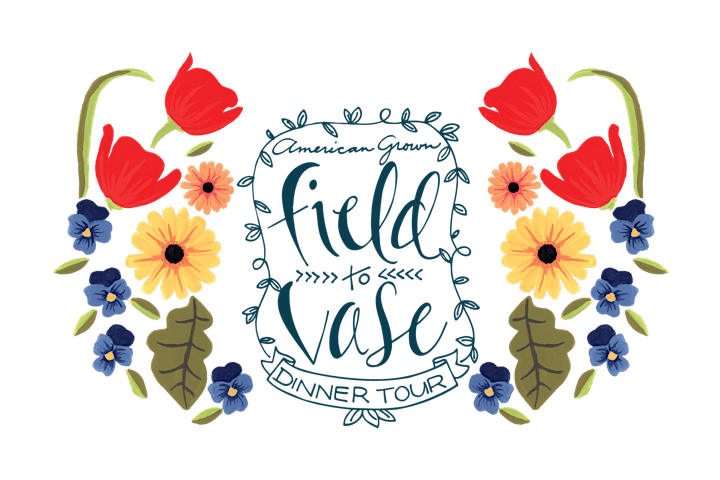 About the Tour
The American Grown Field to Vase Dinner Tour invites guests nationwide to dine in the fields of America's most stunning flower and foliage farms. The dinner tour is a cross-country series of gatherings where seasonal blooms and foliage dazzle on beautifully designed tablescapes dressed by top U.S. floral designers, while gourmet meals are prepared by well-known farm-to-table chefs.
Since launching, the dinners have garnered unprecedented local and national media attention and provided a wildly successful way to showcase the heritage of America's flower-farming families. In 2017, the tour snagged Floral Management's Marketer of the Year Award.
Certified American Grown, the organizer of these dinners, is a non-profit trade association who provides a voice for ONLY American farmers. Proceeds from the Field to Vase Dinner Tour contribute to CAG's advocacy and marketing efforts to promote American farms and preserve American floriculture heritage.
Experience the Magic of a Florida Fern Farm
Join us in the heart of the "Fern Capital of the World," Seville, Florida, for an incredibly unique and awe-inspiring American Grown Field to Vase dinner. This tantalizing dinner experience, hosted by recognized fern farmers of Fern Trust, will be unlike any dinner on the tour, and you won't want to miss the beauty and romance of dining among the lush ferns.
Your Experience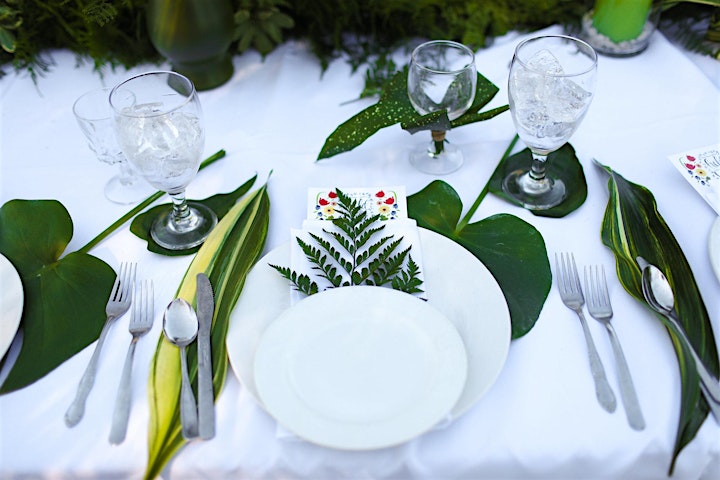 While surrounded by the lush beauty of the fern farm and the eye-popping foliage designs that will adorn the event, guests will enjoy an artisanal meal hand crafted to complement the visual beauty that surrounds you. The experience will be an all-encompassing feast for all your senses!
Noted floral designer Kelly Shore from Petals by the Shore and The Floral Source, will wow guests with her innovative and gorgeous designs - making this even more of a must-attend event. Kelly will take guests on a visual experience that highlights the beauty of working with the exciting trend of all foliage design.
The Ferns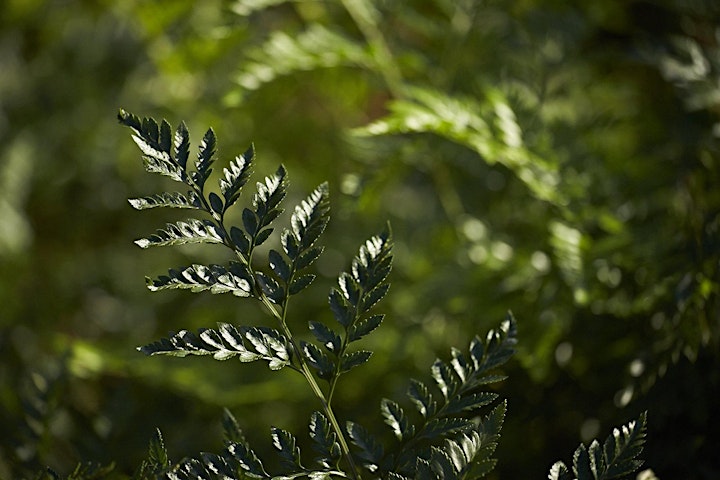 Pantone calls Greenery "symbolic of new beginnings," and as we all emerge into a new space following the pandemic, new beginnings could not be more appropriate. In many ways, the dinner will be a celebration of American farmers' perseverance and the commitment of these family farms to continue in their tradition of growing America's most beautiful greens, ferns and foliage.
The Farm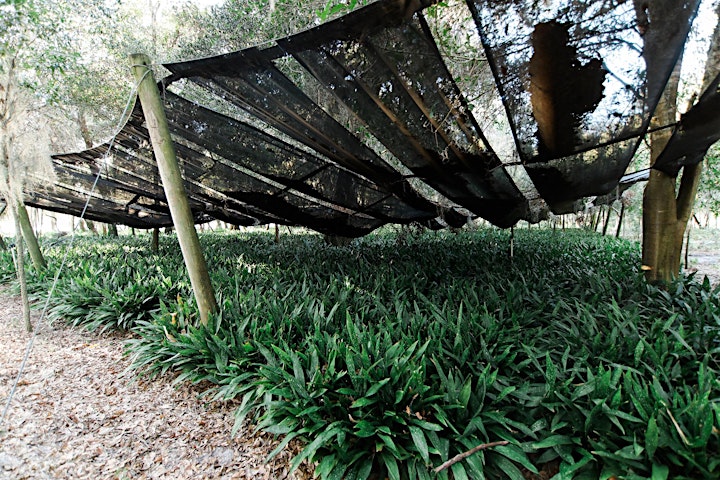 "We are truly excited to welcome guests to Fern Trust and to highlight the beauty that is grown on our farms here in Florida," said David Register, Executive Vice President of Fern Trust. "Our family heritage of farming ferns and foliage here in the U.S. runs deep and it is a passion to continue to share when we do. When people have the opportunity to learn where their foliage is grown and produced to beautify their arrangements at home and in their offices, we have the chance to increase our supporters and ambassadors. Our farms are unique and exciting – the Field to Vase dinner is an immersive and engaging way to enjoy our farm, support American grown, build community, and increase the movement to purchase more domestic foliage and flowers."
Fern Trust is an agriculture cooperative made up of over a dozen family farms that work together to produce America's best floral greens. With over 300 acres of ferns and foliage, FernTrust's David Register likes to say, "If it is a green, they grow it." Florida's blend of warm/cold temperatures nurture dark color, lush plants and textural interest, and is the perfect climate for cultivating gorgeous greens. The ambiance created by these exotic greens is truly special.
Seating is limited. Reserve your seat today!
Looking to Enhance to Your Experience - Check out these Add-ons
An Extra Tour with Fern Farmer David!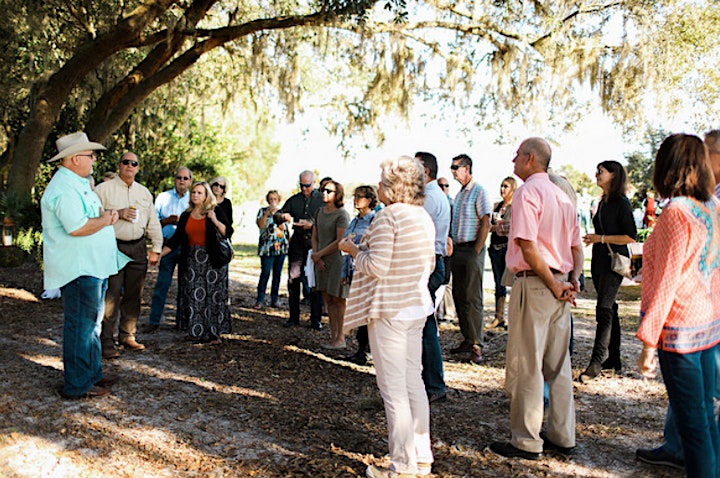 You don't want to miss the added VIP Farm Tour, available for purchase upon checkout of your dinner experience purchase. The VIP Farm Tour is an exclusive opportunity for 25 guests to join FernTrust's Executive Vice President David Register for an hour-long tour of a fern farm where guests will take a deep dive into how the farm grows this lush beauty and diversity in American Grown products. The extended tour will take place prior to the start of the dinner event at 3:30pm and includes a very special VIP reception.
Floral Workshop with Kelly Shore of Petals by the Shore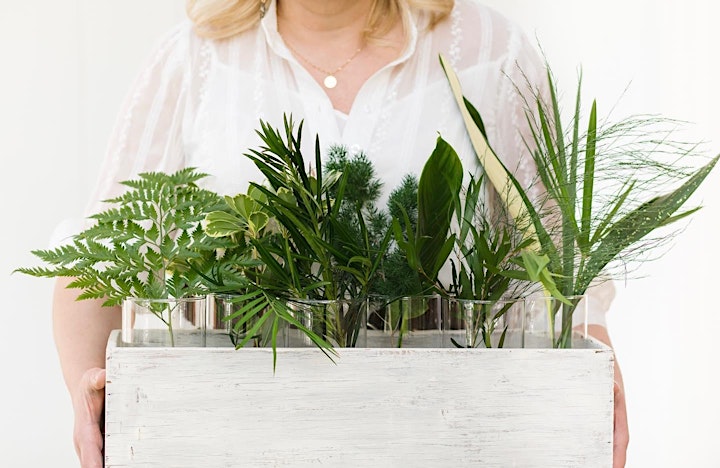 Before you dine among foliage, you can design with them! Make your American Grown Field to Vase Dinner experience complete by participating in a floral workshop with designer Kelly Shore on Friday, March 3rd from 10 a.m. to noon on the farm at Fern Trust. You'll work with gorgeous American Grown blooms and foliages and learn the techniques needed to create a stunning centerpiece that that will engage your guests and be a conversation-starter. All materials are included in the $125 fee. Just add the workshop at checkout! (No refunds after Feb 1st).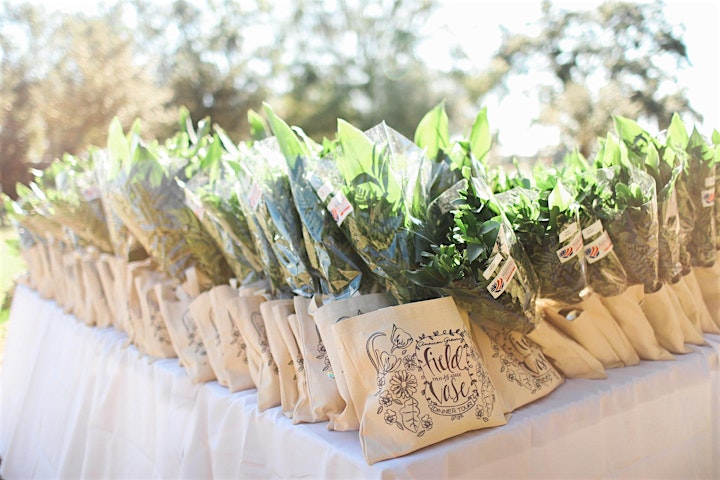 Looking to stay for the weekend? Check out nearby DeLand, Florida who boost a historic district dating back to 1876 and has multiple choices for accommodations.