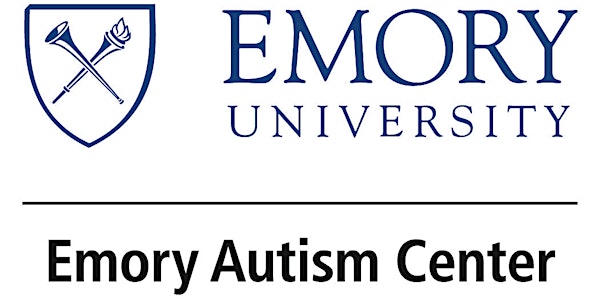 2023 ADOS-2 Introductory Workshop - Emory Autism Center
Emory Autism Center ADOS-2 Introductory Workshop: Modules 1-4 In-Person on January 30 and 31, 2023
When and where
Location
Emory Brain Health Center - EP 12 12 Executive Park Drive Northeast Atlanta, GA 30329
About this event
**As of 1/9/2023 this event is at full capacity. Please email assessment.eac@emory.edu with any questions. Thank you for your interest!**
The Emory Autism Center (EAC) is pleased to announce an in-person ADOS-2 Introductory Workshop this January 30 and 31, 2023. This workshop will provide participants with an introduction on using the Autism Diagnostic Observation Schedule, 2nd Edition (ADOS-2), including its development and role within the diagnostic process.
The ADOS-2 is used to help in assessing and diagnosing autism spectrum disorders (ASD) across ages, developmental levels, and language skills. The ADOS-2 is a semi-structured, standardized assessment of communication, social interaction, play, and restricted and repetitive behaviors. By observing and coding these behaviors, you can obtain information that informs diagnosis, intervention, treatment planning, and/or educational placement.
We are offering In-Person, 2-day ADOS-2 Introductory Workshop this year: Modules 1-4: January 30 and 31, 2023. Participants will be exposed to its modular framework, and will receive instruction on how to administer each task on each module, and considerations for scoring. Live and video administrations will be used to show trainees the modules and tasks in action, and we will discuss the resulting behaviors. The session will end with a discussion of psychometric properties of the measure and considerations for differential diagnosis. Participants will receive a Certificate of Attendance at the end of the Workshop.
Typically, tickets are non-refundable. The EAC will work with participants to try to transfer their tickets to another participant.
For more information on the training, please go to our website at Emory Autism Center EAC Training Website . Also, for more information on the ADOS-2, please visit www.wpspublish.com.