2022 Women's Council of REALTORS VC A Night With Gatsby Installation Gala
It is time to get glammed up Great Gatsby style and celebrate the installation for the incoming board for the Ventura County Network.
About this event
As the sunsets on 2021, we look back in gratitude for Sher Heard and our governing board for making big strides within our network and in our leaders. This is a time of reflection as well as a time to look forward to what our networks sets out to take on next.
***
Womens Council of Realtors Ventura County proudly presents the incoming board for 2022:
President- Theresa Robledo
President Elect - Cheryl Lynn Smith
First Vice President- Patty Gutierrez
Treasurer- Diane Rucker
Membership- Pedro Chavez
Events Chair- Bonnie Goetz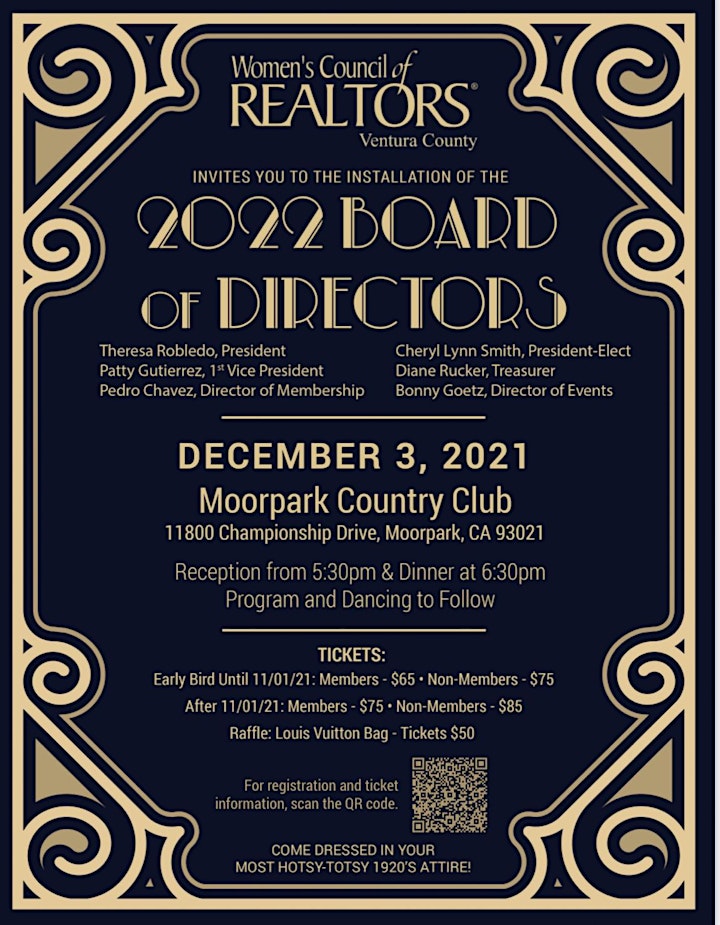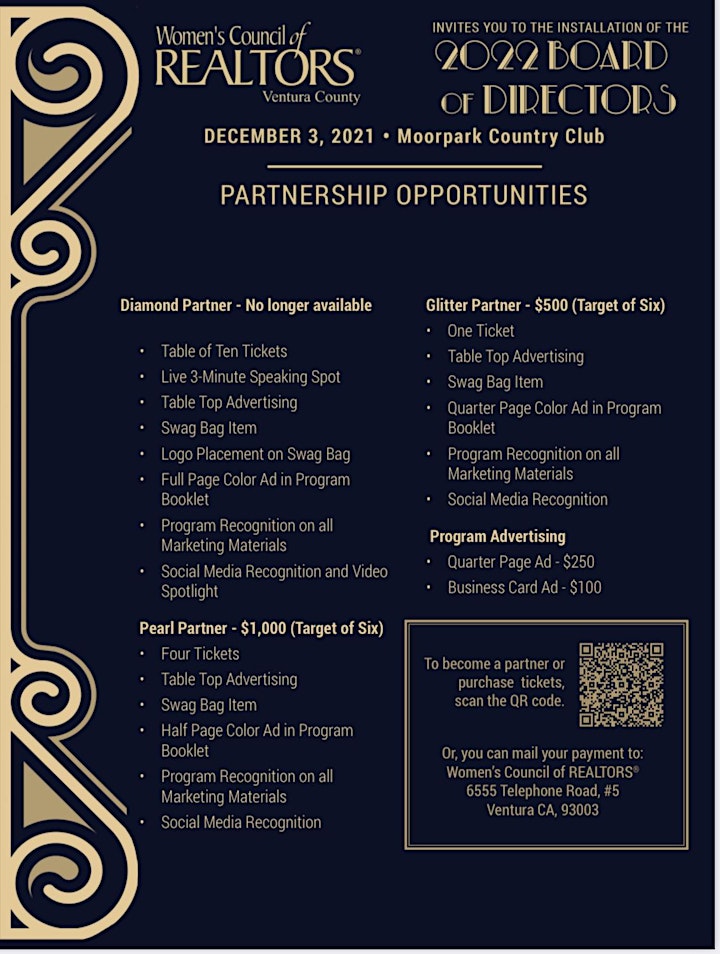 Organizer of 2022 Women's Council of REALTORS VC A Night With Gatsby Installation Gala
We are a network of successful REALTORS, advancing women as business leaders in the industry and the communities we serve.
Here at the Women's Council, we strive to provide timely, accessible programming, great networking and opportunities for your personal and professional growth.
Come to one of our Ventura County meetings!

Every member has something to contribute and something she can learn from every other member. Membership in Women's Council is a sign of professionalism and helps you build your professional credibility. Women's Council members share a set of values in how they run their businesses-integrity, collaboration and a commitment to excellence and continuous development.