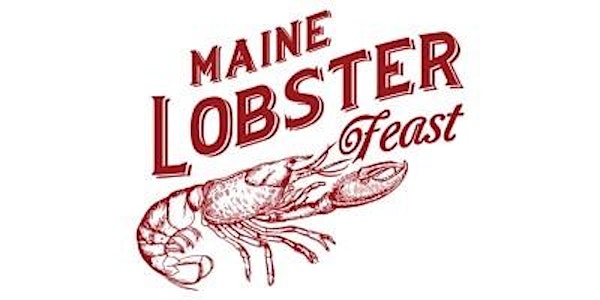 2022 Watsonville Rotary "Claws for a Cause" Maine Lobster To-Go Fundraiser
Location
Watsonville Elks Lodge
121 Martinelli Street
Watsonville, CA 95076
Refund policy
Refunds up to 30 days before event
Eventbrite's fee is nonrefundable.
Sales Have Ended
Ticket sales have ended
Thank you for your purchase and for helping Watsonville Rotary Club continue to support education programs, scholarships, youth development skills, violence prevention, health and nutrition education, college and vocational school preparation and so much more! We'll see you when you pick up your lobster dinners at the Elks Lodge on August 13, from 2- 4 p.m.
Drive-through Maine Lobster Dinner event, hosted by the Watsonville Rotary Foundation. 100% of net proceeds support local youth causes.
About this event
The Watsonville Rotary Club Foundation is again offering you a unique opportunity to celebrate the best of summer while also supporting underserved children and youth in our community, by taking part in our 2022 "Claws for a Cause" Maine Lobster Drive-Through Dinner Fundraiser from 2-4 p.m. on Saturday, August 13, 2022, at the Watsonville Elks Lodge, 121 Martinelli Street, Watsonville.
This is our second time hosting the "drive-through" version of our 'Claws for a Cause' Maine Lobster Dinner . Not only was last year's event a successful fundraiser for the local kids we serve(netting close to $30K), our patrons and sponsors raved about the quality of the food and the experience of enjoying this wonderful meal "family style" with their friends and loved ones in kitchens and backyards throughout the community.
Given this success and encouragement, we're offering the same delicious menu again this year with just a couple of changes from our vendor (New England Lobster Company)as follows:
If you are a returning patron, please note that this year's dinners will not be pre-cooked to take home and reheat. All the food is fresh....SO YOU TAKE IT HOME AND COOK IT. But don't worry! Easy step-by-step instructions will have your dinners ready to serve in under 30 minutes cooking time on your own stovetop. It doesn't get fresher than that! (See attached video showing easy cooking steps)!
All the fresh ingredients, including 1 ¼ lb. lobsters (or fresh lobster tails if requested), shrimp, corn on the cob, sausages, artichokes, potatoes, garlic, and sourdough baguette are loaded into a steam pot for you to cook at home. Your lobster bibs, lobster crackers and placemat are also included with your order.
Steam pot dinners come in two sizes: Dinners for 2 or Dinners for 4. All dinners are $85.00 each. Just order multiple pots for larger gatherings.
Single dinners can be provided by request (but may be packaged differently).
Fresh Maine Lobster Tails can be substituted for Live Maine Lobsters when you place your order.
READY TO JOIN THE FUN?
Just place your order NO LATER THAN Monday, August 8th to reserve your fresh Maine Lobster Dinners with all the fixings.
PICK UP ON AUGUST 13TH: Patrons supporting this fundraising dinner (to benefit low-income, high-risk children and youth in the Pajaro Valley), just come by the Watsonville Elks Lodge between 2-4 p.m. on August 13 to pick up their reserved and pre-paid, "ready to cook" dinners. Head home , cook the meal, melt some butter and then..... bon appetite!