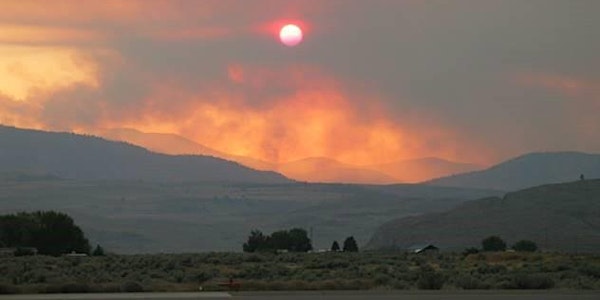 2022 Virtual 2-Day Smoke Management in the NW Conference: 4/26 AND 4/28
2022 Virtual 2-Day Smoke Management in the Northwest Meeting Tuesday, April 26 AND Thursday April 28, 8:30 am-1 pm PT each day Via Teams
About this event
2022 Smoke Management in the Northwest Conference
April 26 AND April 28 (2 half-days)
8:30 am - 1 pm Pacific Time each day
Register Today for this Free Virtual Meeting!
Due to pandemic restrictions, the conference will be held virtually via Microsoft Teams with an optional phone line. There is NO charge for this conference.
Note: Within 1-2 days of registering, you will receive an Outlook calendar invitation directly from EPA (Erin McTigue).
This conference is open to participants from a range of disciplines - air quality, meteorology, forestry, public health, academia, and other entities who have a role in fire and smoke work.
The meeting aims to provide participants with updates on and an opportunity to share recent policies, programs, tools, data, and resources related to wildfire and smoke management, with a focus on the Pacific Northwest. Sessions will integrate both forest and human health considerations, the impacts of COVID-19, climate change projections, the use of prescribed fire, communication tools, and public health protection strategies.
The format will vary throughout and will include formal presentations, panel discussions, and break-out sessions.
This annual convening is hosted by the US Environmental Protection Agency (Region 10) with the support of a planning team that includes federal, tribal, state, and local representatives.