Location
Wyndham Orlando Resort International Drive
8001 International Drive
Orlando, FL 32819
This exciting 2-1/2 day event in Orlando is the largest vacation rental event held in Florida for everyone in the vacation rental industry.
About this event
Overview
The FAVR Xtravaganza Conference is designed to educate, connect, and inspire those involved in the thriving vacation rental industry in Florida. Receive the latest news, information, trends, and vacation rental education all in one place. Meet with 80+ exhibitors in our Vacation Rental Marketplace. This event offers attendees the opportunity to build connections and to learn alongside experienced vacation rental professionals. Conference sessions are designed to be hands-on and personalized. Participants are encouraged to share ideas and build solutions together. Whether you are new to the vacation rental industry or well-experienced, the resources and knowledge obtained from this conference will surely help you discover ways to boost your bookings and earnings. This conference is a must for industry owners, managers, investors.
Check this page for updates, including a detailed agenda and more information as the event approaches.
Discounted Rooms
Staying overnight? Click here to book our on-site hotel to SAVE and receive lower rates.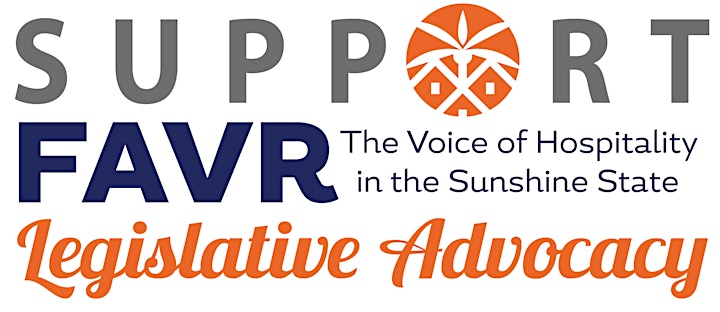 Advocacy Reception
On September 19th, join us for an amazing reception at Mango's Tropical Cafe Orlando to help benefit Florida's legislative advocacy. Tickets are $149 per person to attend and receive amazing food and free drinks. You will play a supporting role to defend the right to rent throughout Florida. Day after day, we are faced with new legislation and regulations that are meant to restrict your right to rent a vacation rental in Florida. By attending and supporting this fundraiser, we will put 100% of the proceeds towards vacation rental advocacy statewide.
Join in and support the efforts. FAVR Advocacy needs your help. We provide lobby team advocacy in Tallahassee, legal support across the state and also grassroots efforts all across Florida city and state jurisdictions. No other association defends your private property rights and the right to rent like FAVR.