The Caribbean Writer collaborates with Virgin Islands Literary Festival & Book Fair for the 2022 in-person/online event
About this event
Friday, April 8 2022 from 9am to 6pm AST
Saturday, April 9 2022 from 7:30am to 7pm AST
ST. CROIX, U.S. VIRGIN ISLANDS — The Caribbean Writer (TCW) together with the Virgin Islands Literary Festival and Book Fair (VI Lit Fest) will host the 8th iteration of the VI Lit Fest as a hybrid event on April 8 and 9th , 2022 under the community focused theme: Disruptions, Disguise and Illuminations" which is also the theme shared with Volume 36 of TCW, currently being prepped for publication. Headlining the festival this year is Pulitzer Prize winning author Nikole Hannah-Jones of the 1619 Project. This year's VI Lit Fest poster features artwork by Virgin Islands artist Gail Widmer.
On Friday, all events are virtual. We burst open the virtual doors at 9:00 a.m.in a space for elementary and secondary students. In this space, we are proud to feature 4 published Virgin Islands authors under the age of twelve: seven year old Bae Sewer, sharing her fabulous first book Island Girl (2021) which include an activities workbook/slash coloring book; ten year old Rhea G. Madison James, author of two books: The Runaway Watermelon (2020) and The Runaway Avocado (2021) with a combined coloring book; eleven year old Makeda Hardcastle who has been illustrating her series of ten books, entitled the First Life Series about the main character's first life as a fish. Also, twelve-year-old Sofia Forbes author of an upcoming novella, Fighting Bondage set in the 1800's on a plantation of enslaved people plotting escape. Their panel will be co-moderated by 12-year-old, Bilal McFarlane and Dr. Yvette McMahon-Arnold. Then, beginning at 10:30 a.m. our focus will shift to presentations around, editing, copyrighting, poetry and fiction writing as well as readings and presentations by nationally and regionally acclaimed authors.
Our Ekphrastic poetry competition is on again. Participants may submit poetry inspired by the New Blood Art Exhibit that will open April 1, at Caribbean Museum Center for the Arts in Frederiksted --the works will be video graphed by Douglas Canton and are curated by Artist Lucien Downes.
You are invited to select a piece of "New Blood Exhibit" art and write a poem inspired by that piece of art. Email the completed poem to usvilitfest@gmail.com by 6 PM on Friday, April 8. Include your name and telephone number.
Among the international and regional authors who will present their most recent publications are: Alecia McKenzie a Jamaican author based in France with her latest novel, A Million Aunties (2021); From El Salvador and based at the University of Toronto, Professor and global scholar Dr. Clelia Rodriguez with her book: Decolonizing Academia (2020) facilitated by Chenelle John-Heard; Philosopher and Scholar Dr. Lewis Gordon with his new book: Fear of Black Consciousness (2022) facilitated Dr. Pagett Henry; Dr. Marva Maclean author of From the Middle Passage to Black Lives Matter: Ancestral Writing as a Pedagogy of Hope (2019)
Our Virgin Islands team of nationally and regionally recognized authors including: Tiphanie Yanique with her new book, Monster in the Middle; Cadwell Turnbull with his latest book, No Gods, No Monsters (2022) and Tobias Buckell, New York Times bestselling Science Fiction author raised in the Virgin Islands. BVI Poet Laureate Richard Georges will share his poetry and offer craft tips and insights along with poet, and editor of Moko Magazine Andre Bagoo,. Ingrid Bough, formerly a tenured librarian at the Librarian of congress will present a workshop on copyright basics and also read from her first children's book
This year, a centerpiece of our Friday, April 9th event will be 20 minute scholarly over views on current and out-of-print Virgin Islands books, published within the last hundred years. This is not only a nod to current Virgin Islands community conversations around the idea of self-determination about our collective histories. Books included are : Race Relations in the U.S. Virgin Islands by Dr. Marilyn Krigger , presented by Gerard Emanuel moderated by Carol Henneman; Rise to Recognition (1973) by Valdemar Hill Senior presented by Dr. Clement White; Time and I looking Forward (1902) by Adolphe Sixto , presented by students from Central High, Ed Complex, CAHS and Eudora Kean high school, in conversation with Senator Myron Jackson and Gerard Emanuel; Masquerades (2012) by Robert Nichols, presented by Demitri Copemann moderated by Monique Clendinen-Watson; Rape of the American Virgins (1972) by Edward O'Neil, presented by Sele Adeyemi; Trials and Triumphs( 1982) by Earl B. Ottley, presented by Margaret Barry and Margie Magras; Neighborhoods of Christiansted St. Croix 1910 to 1960 (2009) by Karen Thurland, presented by Ronald Hewitt; Perspectives on Black Women Writers (1985) by Barbara Christian presented by Carol Henneman. The works of author, poet, deceased editor of The Caribbean Writer, Marvin Williams will be explored by Monique Clendinen-Watson and the unpublished papers of Professor Gene Emanuel will also be explored by Sele Adeyemi.
At 4:00 p.m., our now, World Famous Book Bacchanal will also be virtual. New and established writers are required to sign up for this annual event by clicking Register > Present Book Bacchanal Online.
Saturday morning, our world famous Bush Tea Morning Social, is for the first time since the pandemic an in person gathering and will be a vaccination only event held in the UVI Great Hall from 7:30 a.m. with a packaged Caribbean breakfast. It will include the usual treats following COVID-19 protocols and live entertainment to include local poets and Stanley and the Ten Sleepless Nights (reduced size six member combo). At 9:00 a.m. the Pulitzer Prize Winner and New York Times bestselling author Investigative journalist, Professor Nikole Hannah-Jones will grace us in conversation around the implications of the 1619 Project to the region and specifically to Virgin Islanders. The moderator of this panel will be Frandelle Gerard, scholar and community advocate. Among the discussants on that panel will be local and regional scholars including, Professor Hadiya Sewer, author and Professor Natasha Lightfoot, Benito Wheatley Special Envoy of the British Virgin Islands (BVI) Government and the Premier's Advisor on International Relations,UVI Professor Molly Perry, Elizabeth Rezende and Biko Mc Millen poet and community advocate. The audience will also be able to engage in a Question-and-Answer session.
Saturday evening, from 5 p.m. come meet Nikole Hannah-Jones at our Afterword, a vaccination only event hosted at The Caribbean Museum Center for the Arts in Frederiksted, spearheaded by Janis Valmond. By the way, April 9th is Nikole Hannah Jones birthday as well. Come write a poem in response to the New Blood Art Exhibit which will be on display at the museum. Share it. Win a Prize.
About this year's theme: "Disruptions, Disguise and Illuminations", Alscess Lewis Brown, chairperson, once again, says, "2021 was a year of disruptions and there is a call to disrupt some of the notions that persist in promoting intolerance and some of the behaviors that result in violence. We live in an age that provokes deep contemplation, especially for those of us who muse about the disruptions at play in these unsettling times. As our collective histories meet our day-to-day experiences, we self-interrogate. In this Q and A cycle some answers are illuminated. Many of these answers were disguised in plain view. Time does not wait for any of this questioning to cycle out; however, through reading, writing and various forms of artistic expressions as well as the meaningful dialogue always exemplified at our literary festival, we are empowered to seek the changes lurking within our own questions, especially when we open ourselves to diverse readers and writers from outside of our own little nest. This is the essence of, the raison d'etre for the VI Literary Festival and Book Fair, Inc. – year after year. Please come and enjoy this banquet of ideas."
A Peek at Some of the Authors Coming
In Person in the UVI Great Hall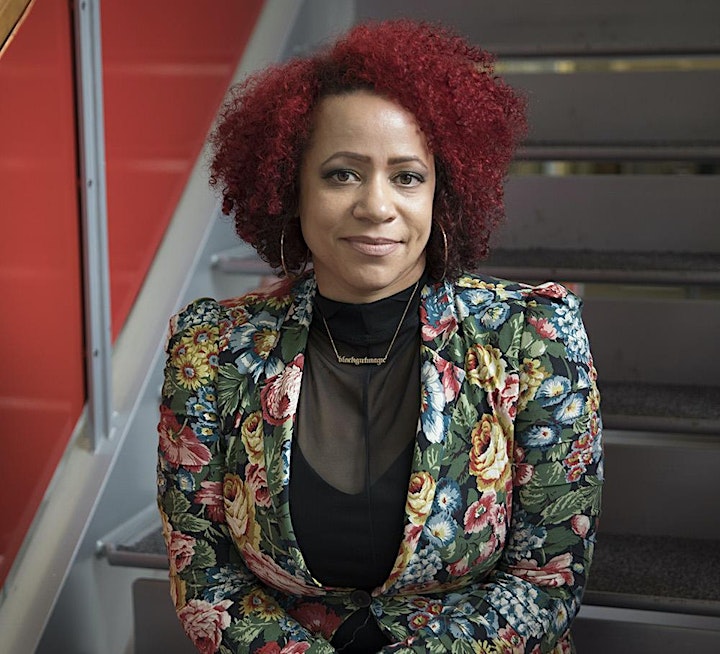 Nikole Hannah-Jones is a correspondent for The New York Times Magazine focusing on racial injustice. In 2020, she won the Pulitzer Prize for commentary for her essay in the 1619 Project, which traces the central role black Americans have played in the nation, including its vast material success and democracy itself.
The 1619 Project won a News Leaders Association Award and received a special honor from the George Polk Awards. Nikole is also a finalist for a Scripps Howard Award in opinion and a National Magazine Award.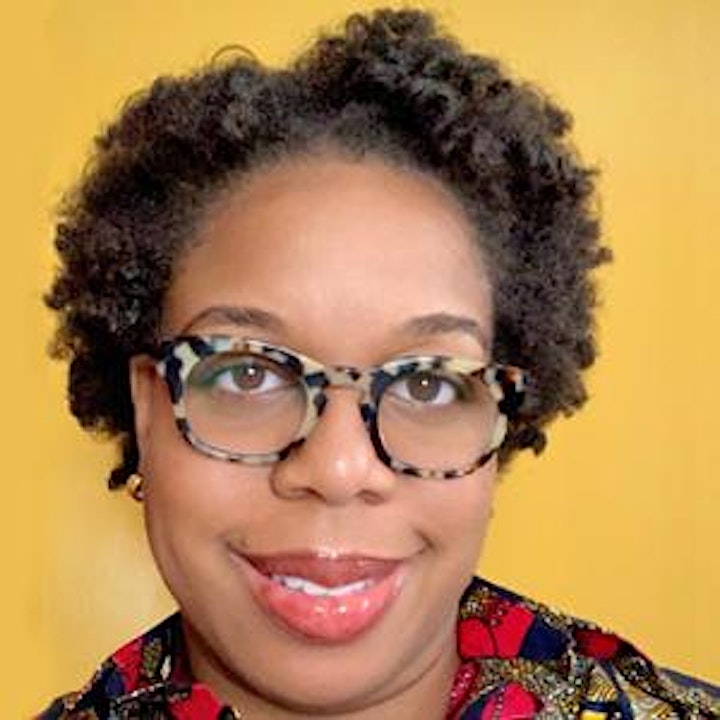 Natasha Lightfoot is an Associate Professor in the Department of History and Faculty Fellow in the Department of African American and African Diaspora Studies at Columbia University. She received a BA with Distinction in History from Yale and an MA and PhD in History from New York University. Her research and teaching interests include Atlantic slavery and emancipation, Black community formation and acts of resistance, and daily practices of freedom in the nineteenth-century English speaking Caribbean. She is the author of Troubling Freedom: Antigua and the Aftermath of British Emancipation (Duke University Press, 2015), which focuses on black working people's struggles and everyday forms of liberation in British colonial Antigua after slavery's end. She has also been published in The New York Times, as well as a number of academic journals including The CLR James Journal, Slavery & Abolition, Small Axe, and most recently the William and Mary Quarterly. Her research has been supported by fellowships from the American Antiquarian Society, the Ford Foundation, the Schomburg Center for Research in Black Culture, the British Library, and most recently from the American Council of Learned Societies. She is currently writing a book titled Fugitive Cosmopolitans about enslaved people's mobility, imperial subjecthood and struggles for freedom between empires in the Caribbean.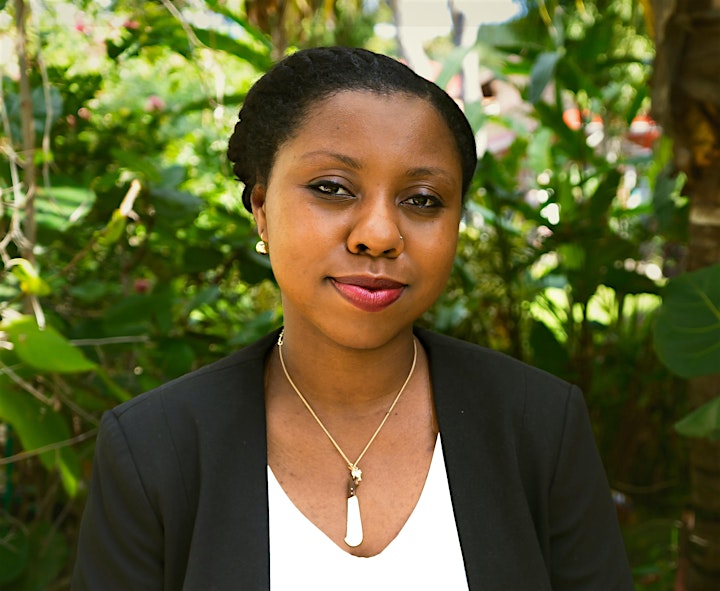 Dr. Hadiya Sewer is a Research Affiliate in the African and African American Studies Program at Stanford University and a Visiting Scholar in the Center for the Study of Slavery and Justice at Brown University. Dr. Sewer's work uses a non-sovereign territory in the Caribbean, the United States Virgin Islands, as a case study for tracing the conceptions of freedom and the human that exist under contemporary colonialism.
Sewer earned their Bachelors in Sociology from Spelman College and their M.A. and Ph.D. in Africana Studies at Brown University. Their scholarship focuses on environmental justice and Africana decolonial, feminist, queer, and political theories. They are currently working on two monographs titled, "(De)Colonial Desires: Blackness, Aporia, and the Afterlives of the Dead," and "Black as Nature: Climate Disaster, Covid-19, and the Coloniality of Power." Dr. Sewer's research, teaching, and advocacy provide phenomenological, ethnographic, and historical examinations of anti-blackness, colonialism, imperialism, and the climate crisis. As a community-engaged scholar, Sewer is also the President and Co-Founder of St.JanCo: the St. John Heritage Collective, a land rights and cultural heritage preservation nonprofit in St. John, U.S. Virgin Islands, and a founding member of the Virgin Islands Studies Collective. Dr. Sewer's writing has appeared in Moko: Caribbean Arts and Letters and Revista Anales del Caribe.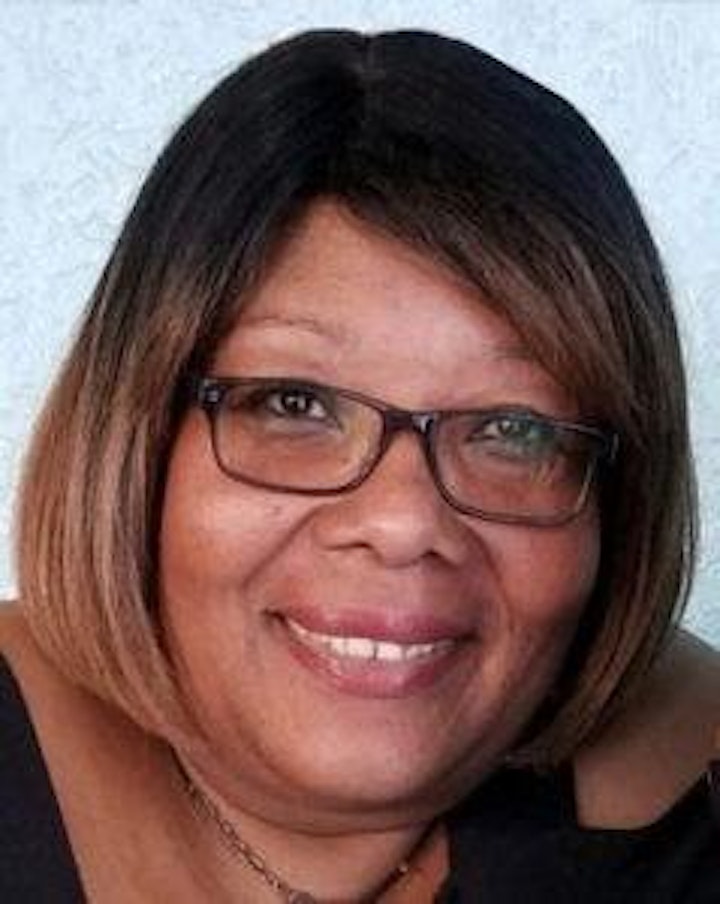 St. Croix, VI native Ingrid Bough, JD is a former 20-year tenured Library of Congress US Copyright Specialist, educator, and library professional with thirty-one years of combined experience in the private and federal sectors; and the VI government. She earned her Juris Doctorate from the University of Baltimore School of Law with a specialty in Intellectual Property. She holds two degrees from Howard University and the University of Maryland Global Campus; and is also a graduate of the National Leadership Institute.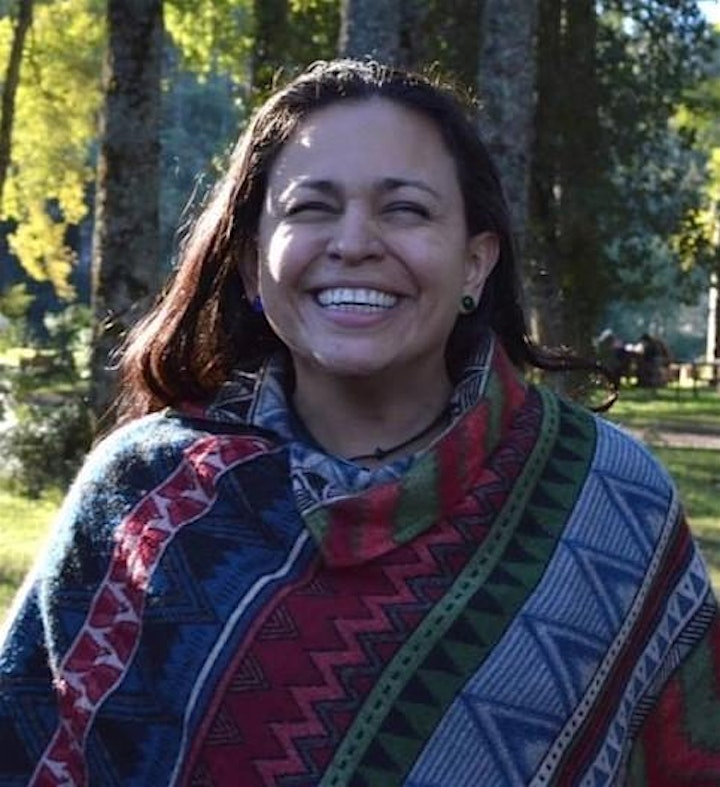 Dr. Clelia O. Rodríguez is the author of Decolonizing Academia: Poverty, Oppression and Pain (Fernwood Publishing, 2018). She is born and raised in El Salvador. She holds a Human Rights Traveling Professorship and has taught in the United States, Nepal, Jordan, and Chile and the University of Ghana., prior to teaching at the Ontario Institute for Studies in Education at the University of Toronto about Settler Colonialism, Pedagogies of Liberation, Popular Education, Social Change and Anti-Discriminatory Education. She was a Gender Academic University Advisor in Bolivia, as part of a partnership between CECI and Global Affairs Canada. She is currently developing a gender-based training program in Kenya working alongside the International Centre of Insect Physiology and Ecology. She is the founder of SEEDS for Change, an educational international collective She recently received the 2022 ACPA Latinx Network Community Advancement Service Award for her support and encouragement towards the needs of Latinx students and professionals in higher education bringing together Black, Indigenous and People of Color to co-create pedagogies of liberation.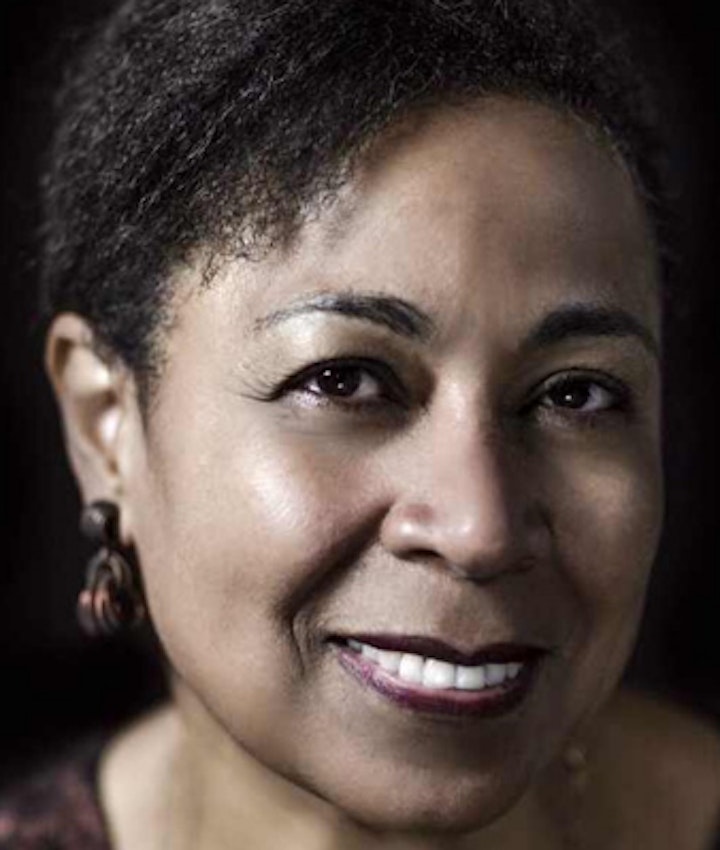 Alecia McKenzie is a Jamaican writer based in France.
Her most recent novel is A Million Aunties (2022). Her first collection of short stories, Satellite City, and her novel Sweetheart have both won Commonwealth literary prizes. Sweetheart has been translated into French (Trésor) and was awarded the Prix Carbet des lycéens in 2017. Other books include Stories From Yard (first published in Italian translation as Racconti giamaicani), Doctor's Orders and When the Rain Stopped in Natland.
Her work has also appeared in a range of literary magazines and in anthologies such as Stories from Blue Latitudes, The Oxford Book of Caribbean Short Stories, Bridges, Global Tales, Girls Night In, and To Exist is to Resist. She was longlisted for the Sunday Times Audible Short Story Award in 2019.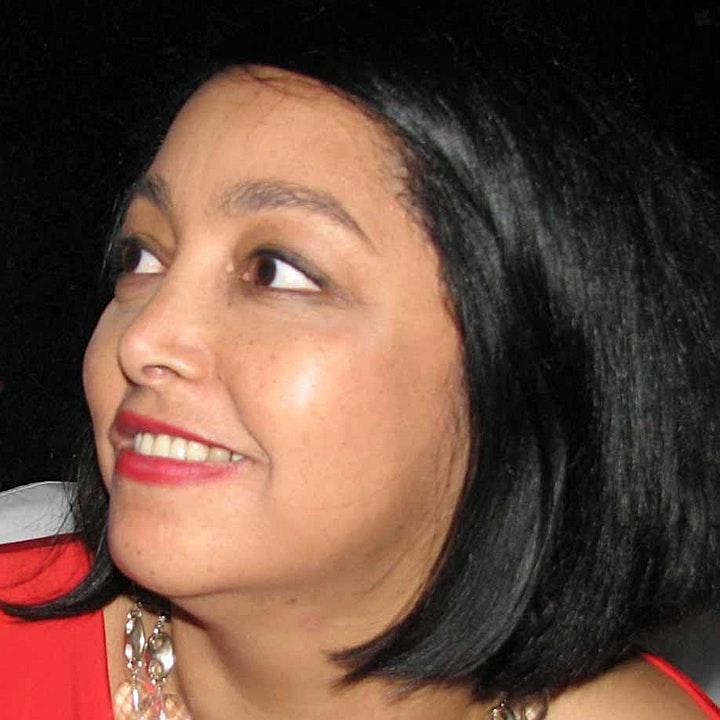 Rozeena Maart is longtime presenter and supporter of the VI Lit Fest. Her latest collaboration is a collection of essays entitled: Decolonialityand Decolonial Education: South Africa and the World Volume II. She is a winner of "The Journey Prize: Best Short Fiction in Canada, 1992," the recipient of the William R. Jones award, a lifetime achievement award for philosophy, and a recent appointee as an International Research Ambassador for the University of Bremen in Germany. She is a scholar and researcher who works between and among Political Philosophy, Black Consciousness, psychoanalysis, Critical Race, Theory and Derridean deconstruction. She joined the University of KwaZulu-Natal in Durban in 2011.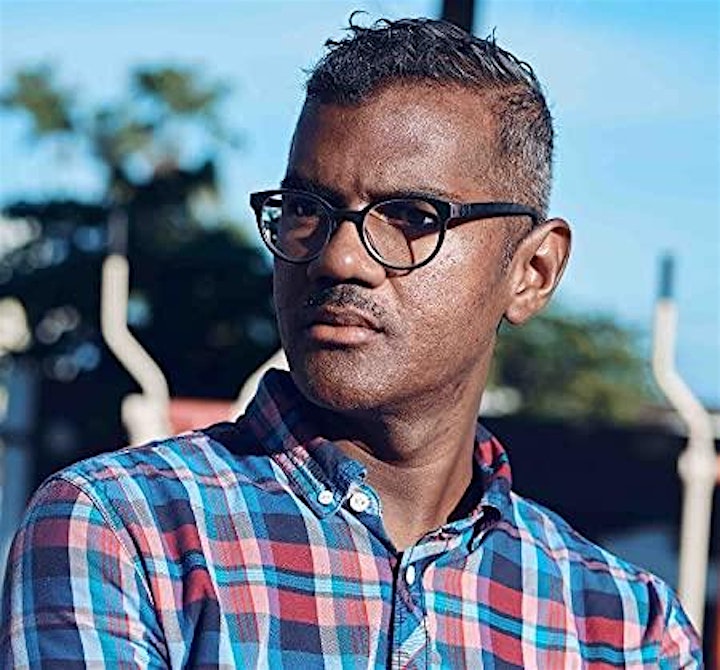 Andre Bagoo is a Trinidadian poet and writer, the author of several poetry collections including BURN (2015) and Pitch Lake (2018). His essay collection, The Undiscovered Country, was published by Peepal Tree Press in 2020)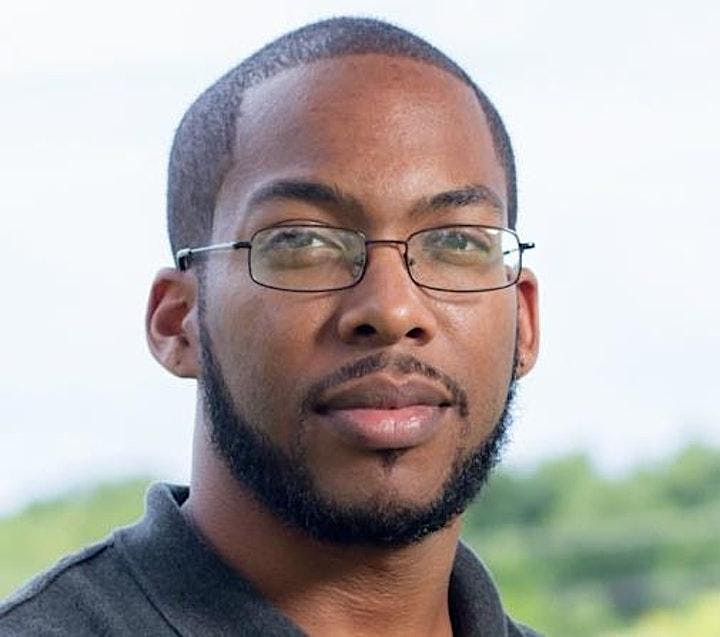 Richard Georges is a writer of essays, fiction, and three collections of poetry. His most recent book, Epiphaneia (2019), won the 2020 OCM Bocas Prize for Caribbean Literature, and his first book, Make Us All Islands (2017), was shortlisted for the Forward Prize for Best First Collection. His second book, Giant (2018), was highly commended by the Forward Prizes and longlisted for the OCM Bocas Prize.
He is a Founding Editor of Moko, an online publication focused on Caribbean art and literature. In 2020, Richard was appointed the first British Virgin Islands Poet Laureate.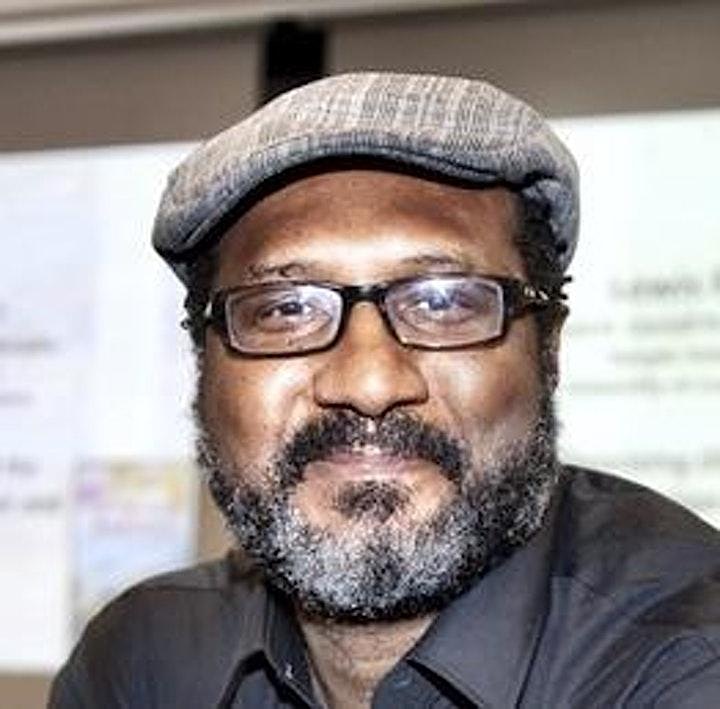 Lewis R. Gordon is also a longtime supporter and presenter of the VI Lit Fest. He will share his latest book: Fear of Black Consciousness. Gordon is a Professor of Philosophy with affiliation in Jewish Studies, Caribbean and Latinx Studies, Asian and Asian American Studies, and International Studies at UCONN-Storrs; Honorary President of the Global Center for Advanced Studies; Honorary Professor at the Unit of the Humanities at Rhodes University (UHURU), South Africa; and the 2018–2019 Boaventura de Sousa Santos Chair in the Faculty for Economics at the University of Coimbra, Portugal. His many books include Bad Faith and Antiblack Racism (Humanities Press, 1995), Her Majesty's Other Children (Rowman & Littlefield, 1997), Existentia Africana (Routledge, 2000), Disciplinary Decadence (Routledge, 2006), Disciplinary Decadence (Routledge, 2006), An Introduction to Africana Philosophy (Cambridge UP, 2008), Of Divine Warning (with Jane Anna Gordon, Routledge, 2009), and, more recently, What Fanon Said: A Philosophical Introduction to His Life and Thought (NY: Fordham UP; London: Hurst; Johannesburg: Wits UP, 2015; in Swedish, Vad Fanon Sa, Stockholm: TankeKraft förlag, 2016), La sud prin nord-vest: Reflecţii existenţiale afrodiasporice, trans. Ovidiu Tichindeleanu (Cluj, Romania: IDEA Design & Print, 2016), and, with Fernanda Frizzo Bragato, Geopolitics and Decolonization: Perspectives from the Global South (London, UK: Rowman & Littlefield International, 2018). He is chairperson of the International Collaborations for the Caribbean Philosophical Association, of which he was its first President. He edits the American Philosophical Association blog series Black Issues in Philosophy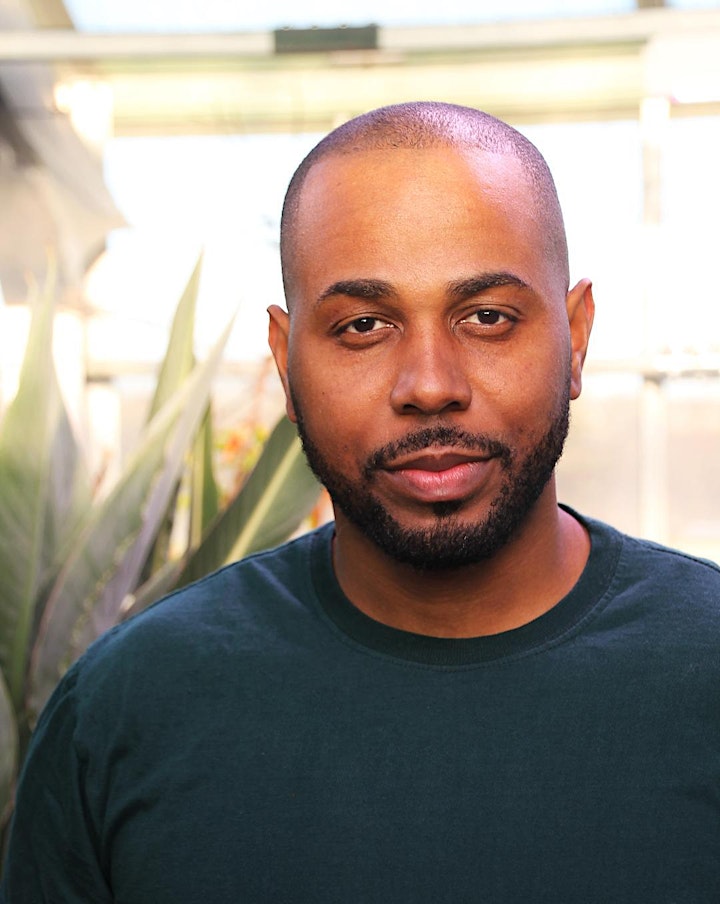 Cadwell Turnbull is the author of the science fiction novel The Lesson and No Gods, No Monsters. His short fiction can be found in the pages of Asimov's Science Fiction, Lightspeed, and Nightmare to name a few. My Nightmare story "Loneliness is in Your Blood" was selected for The Best American Science Fiction and Fantasy 2018. My Asimov's novelette "Other Worlds and This One" was also selected as a notable story for the anthology. My short story "Jump" was selected for the Year's Best Science Fiction and Fantasy 2019. My debut novel The Lesson is set in my native U.S. Virgin Islands after an alien colonization. The Lesson was the recipient of the 2020 Neukom Institute Literary Award in the debut category. It has also been optioned by AMC for a television series in collaboration with The Mission Entertainment. No Gods, No Monsters has been listed as a Best Books of 2021 by The New York Times, NPR, The New York Public Library, Audible, Tor.com, Book Riot, Library Journal, and Kirkus!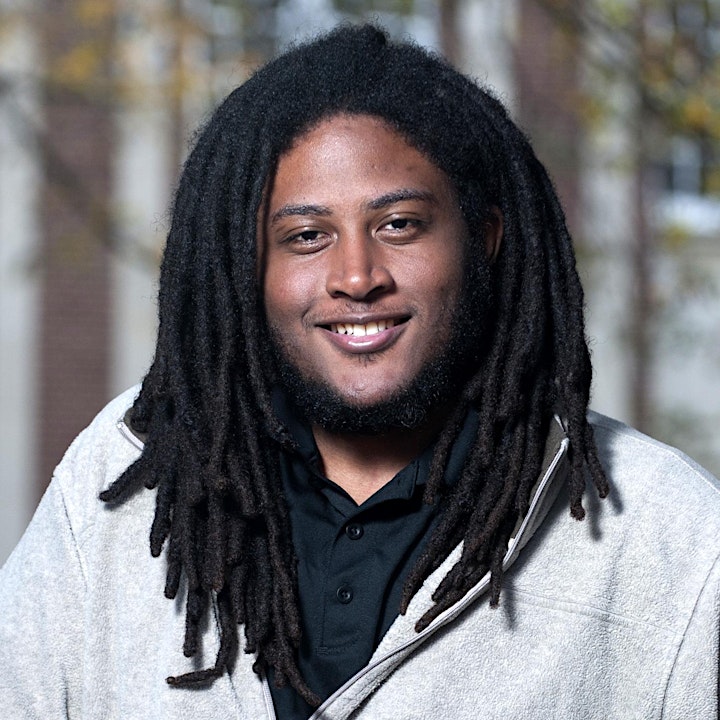 Biko McMillan is a 23 year old poet and scientist, community advocate who prior to returning to St. Croix conducted research at the Memorial Sloan Kettering Cancer Center in New York. His first poetry book, "Writing on Roots," was published in April 2018. Biko was born and raised on St. Croix and became interested in poetry in the 9th grade. Ultimately, he hopes to awaken a love for both science and the arts in young Virgin Islanders.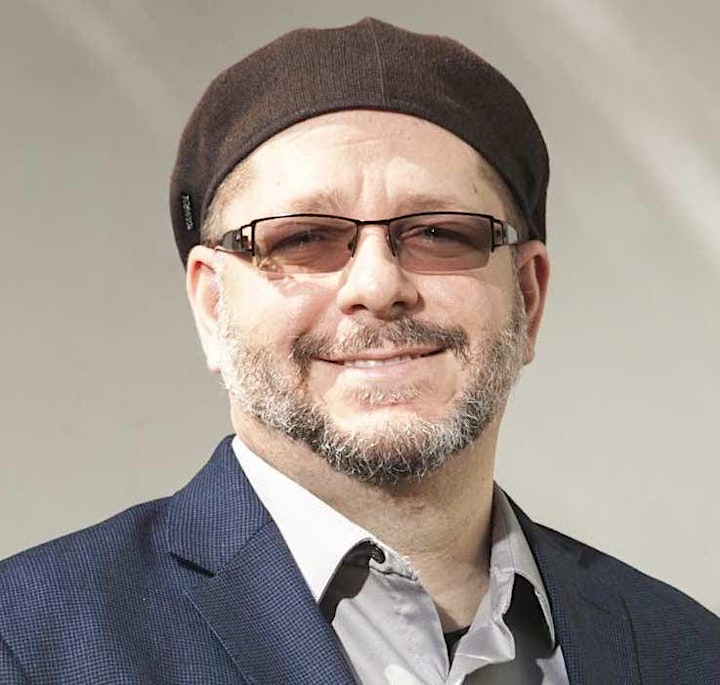 Tobias S. Buckell is a New York Times Bestselling author and World Fantasy Award winner born in the Caribbean. He grew up in Grenada and spent time in the British and US Virgin Islands, which influence much of his work. His novels and almost one hundred stories have been translated into nineteen different languages. His work has been nominated for awards like the Hugo, Nebula, World Fantasy, and the Astounding Award for Best New Science Fiction Author. His 2008 novel, Halo: The Cole Protocol, made The New York Times Best Seller list. He currently lives in Bluffton, Ohio, where he works as an instructor at the Stonecoast MFA in the Creative Writing program.
Tiphanie Yanique is a novelist, poet, essayist and short story writer. Her most recent publication is a novel entitled: Monster in the Middle (2021). She is the author of the poetry collection, Wife, which won the 2016 Bocas Prize in Caribbean poetry and the United Kingdom's 2016 Forward/Felix Dennis Prize for a First Collection.
Tiphanie is also the author of the novel, Land of Love and Drowning, which won the 2014 Flaherty-Dunnan First Novel Award from the Center for Fiction, the Phillis Wheatley Award for Pan-African Literature, and the American Academy of Arts and Letters Rosenthal Family Foundation Award and was listed by NPR as one of the Best Books of 2014. Land of Love and Drowning was also a finalist for the Orion Award in Environmental Literature and the Hurston-Wright Legacy Award.
Tiphanie is from the Virgin Islands. She grew up in the Hospital Ground neighborhood in St. Thomas. She lives now with her family in Atlanta where she is a tenured associate professor at Emory University.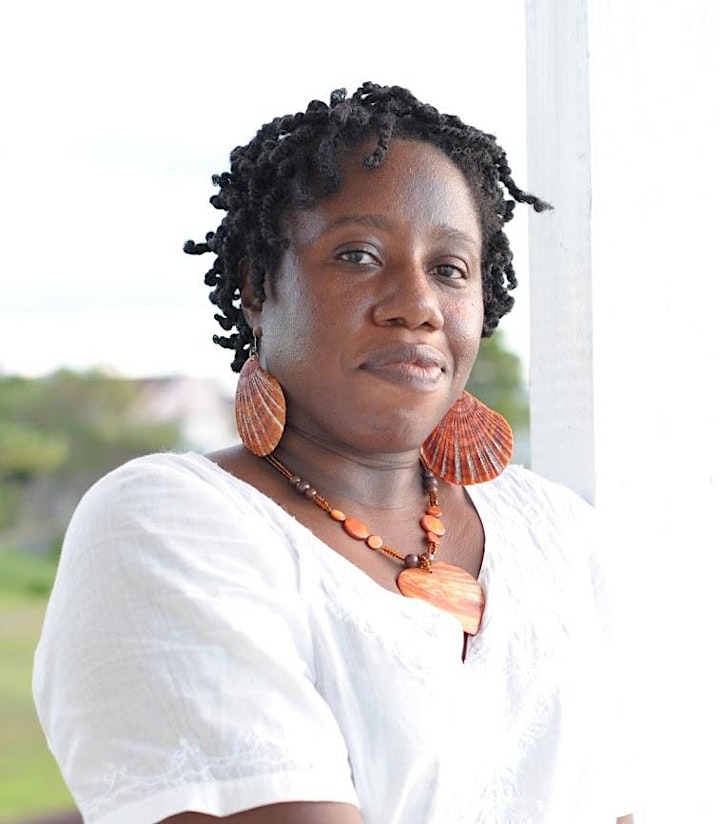 Antiguan and Barbudan author Joanne C. Hillhouse is the author of seven books of fiction – children's picture books Lost! A Caribbean Sea Adventure (which has a Spanish language edition !Perdida! Una Aventura en el Mar Caribe), With Grace (a Caribbean fairytale which was a 2017 pick for the USVI Governor's Summer Read Challenge), and The Jungle Outside (published by Harper Collins as part of a series of #ownvoices Caribbean titles that are part of its Big Cat line of children's books); teen/young adult books Musical Youth (finalist for the Burt Award and a Kirkus Best of 2020 pick) and first book The Boy from Willow Bend - both on schools reading lists in Antigua and Barbuda and some islands of the Caribbean; and adult contemporary novels Dancing Nude in the Moonlight and Oh Gad! (a 2014 Weekend Reads pick on NPR). Joanne has also been published in numerous journals and anthologies including NAACP Image award nominated New Daughters of Africa, critically acclaimed Pepperpot: Best New Stories from the Caribbean and, and African American Literary Award winning Letter for My Mother. Her characters have been described as "believable and complex" and their stories "compelling". Her writing is said to be "descriptive and poignant", and "powerful and honest" For more visit http://jhohadli.wordpress.com or http://www.facebook.com/JoanneCHillhouse Also check out her literary blog http://wadadlipen.wordpress.com, home of the Wadadli Pen writing programme for young people she started in Antigua and Barbuda in 2004.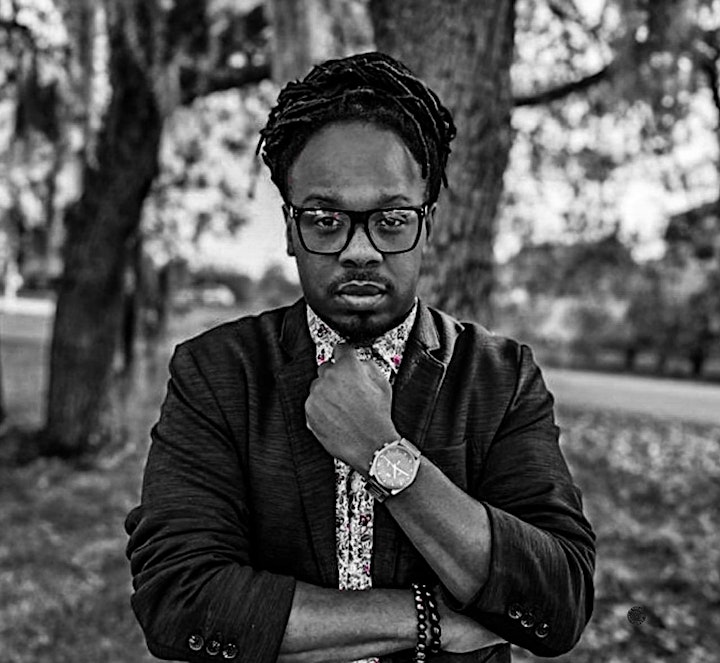 Errol Ajani Williams is an author, award winning music producer and illustrator. He's known for his music but wanted the world to experience his Carribean culture through kids books. His illustrations are creative, vibrant, images that are fun and relatable. Very passionate about creating books that inspire, uplifts, and educates Caribbean culture, he has received remarkable praise for his colorful illustrative style that brings stories to life. His music production ranges from Grammy artists Beenie Man, Sizzla, Bounty Killa, Latin Caribbean star Cruz Rock and many other musicians. Born and raised in St.Croix, U.S. Virgin Islands he strives to be an author  for Caribbean culture, learning and education.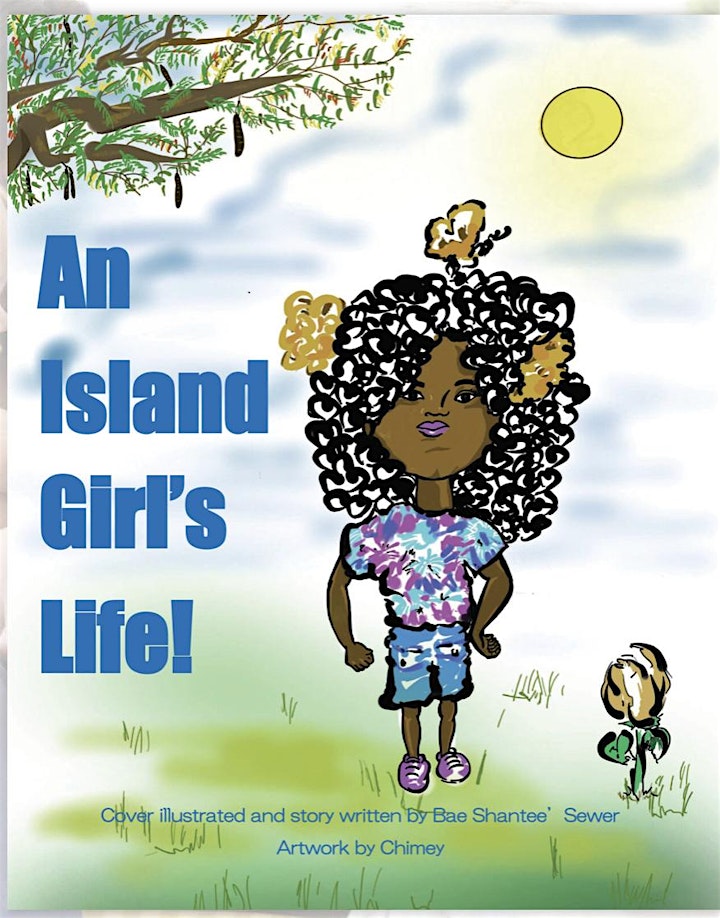 Bae Shantee' Sewer is a 7 year old Virgin Islander. She currently resides in St. Thomas where she enjoys living the life of an island girl. At an early age, Bae expressed her love for telling stories as she constantly created and wrote songs and stories about what was going on in the world around her. She shared her first story at the age of 3. It was then her family recognized her gift. During the pandemic, Bae and her mom were practicing sentences, and Bae told her mom that she wanted to write a book about being an island girl in the Caribbean. She wanted to share her experience as an island girl with others; this birthed the pages of An Island Girl's Life. Bae hopes that this story will show other children that living on an island is a beautiful and unique experience. She also hopes that the life of an island girl will encourage other children to be brave, be kind and dream big; all of which island girl demonstrates in the book.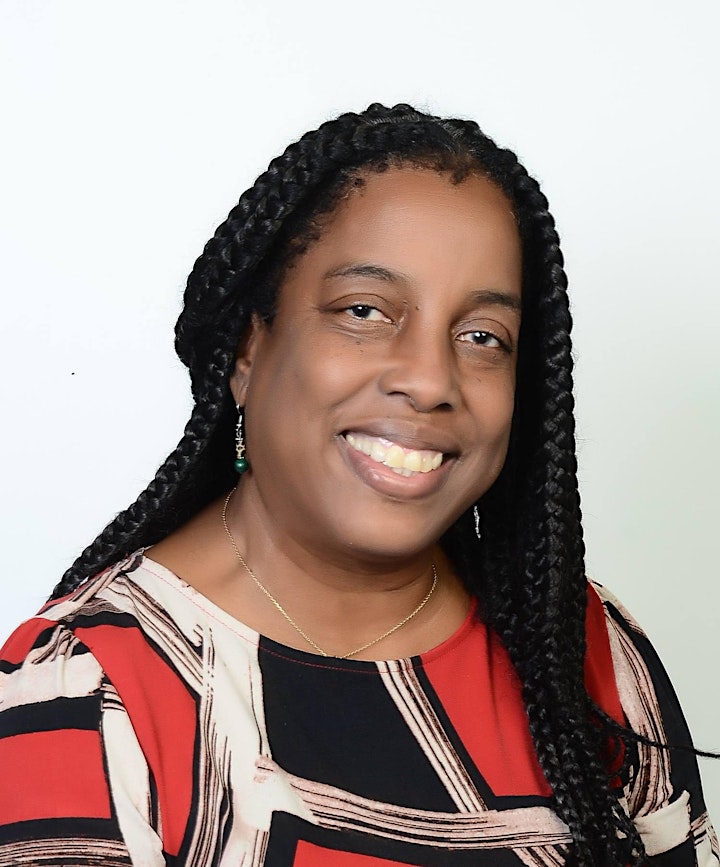 Monica Minott is the author of two collections of poetry, Kumina Queen and Zion Roses. She was awarded first prize in the inaugural Small Axe poetry competition and her poems have been published in The Caribbean Writer, Small Axe, Cultural Voice Magazine, SX Salon, Jubilation, Coming Up Hot: featuring Eight New Poets from the Caribbean, The Squaw Valley Review, and BIM magazine. Monica Minott is also a Chartered Accountant. She received two awards in Jamaica's National Book Development Council's annual literary competitions for book-length collections of her poetry. In February 2022, Minott's Zion Roses was selected as one of three poetry collections, and one of nine books ( poetry, fiction, non-fiction) vying for 2022 OCM Bocas Prize for Caribbean Literature.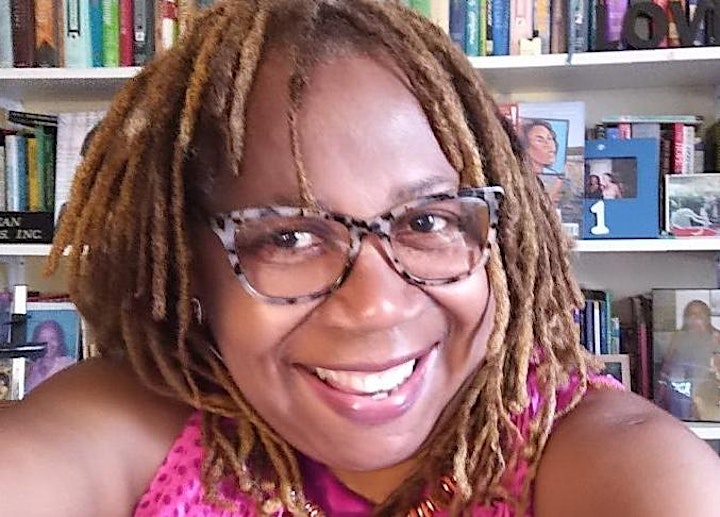 Dr. Marva McClean is a poet, scholar/activist whose research agenda focuses on the African Diaspora and the historical empowerment of people of color across the globe. She is the Gladstone Library, UK, Political Scholar in Residence 2020, author of From the Middle Passage to Black Lives Matter: Ancestral Writing as a Pedagogy of Hope (2019), Bridges to Memory: Poems by Marva McClean (2007) and co-author (with Marcus Waters) of Indigenous Epistemology: Descent into the Womb of Decolonized Research Methodologies (2020). She leads the literary initiative, Strong in the Broken Places: Poetics of the African Diaspora and is editor of the online newsletter, Sound the Abeng: Writing Black, Aboriginal & Indigenous Lives. Dr. McClean is interested in collaborative inquiry with international scholars, activists, writers, artists and community leaders.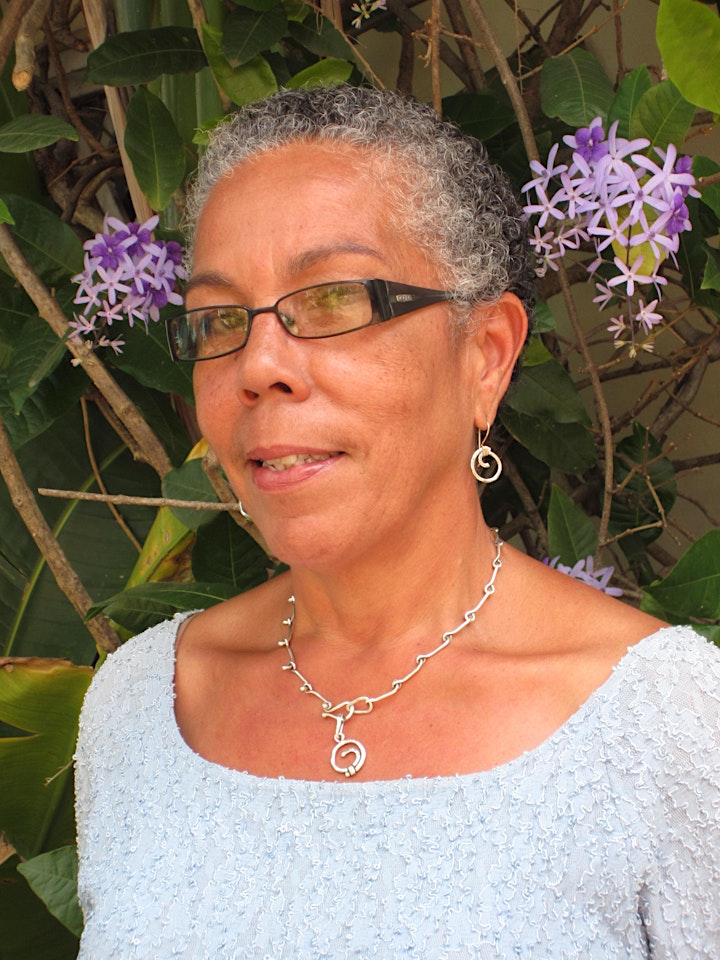 Frandelle Gerard serves as the Executive Director of CHANT, Crucian Heritage and Nature Tourism, Inc., a Virgin Islands non-profit dedicated to promoting heritage and nature tourism as the lead tourism product for St. Croix. Ms. Gerard has developed training programs in Virgin Islands history for tourism providers and CHANT offers historic walking tours.
Prior to joining CHANT in 2009, Ms. Gerard was a Business Counselor with the University of the Virgin Islands Small Business Development Center on St. Croix.
Ms. Gerard has an extensive business background and has served on numerous Boards and Commissions in the public and civic sectors. She also is a member of the St. Croix Foundation's Non-Profit Consortium Environmental Sector, Board member of The Nature Conservancy in the Caribbean, and is a community activist.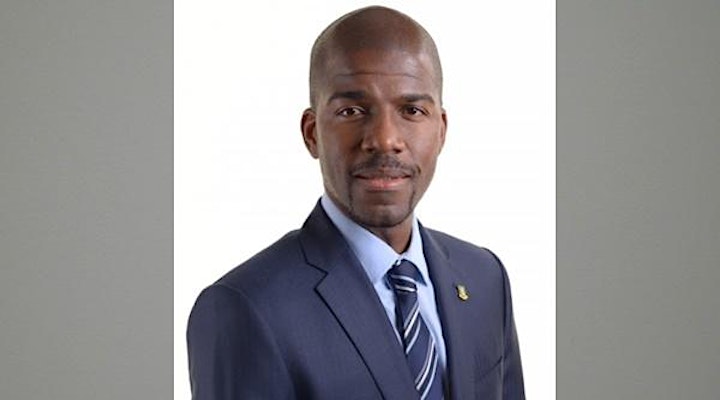 Benito Wheatley is the Special Envoy of the Premier (Americas, United Nations and Sustainable Development) and Advisor on International Relations in the Premier's Office. In this role he supports the strengthening of engagement between the British Virgin Islands (BVI) and the United Nations system and international partners in the Americas; and represents the BVI in various international forums.
He was formerly the BVI Representative to the United Kingdom (UK) and European Union (EU) during which time he served as the Territory's chief diplomat and Director of the BVI London Office, as well as Senior International Strategist for the Premier's Office with responsibility for UN and the Commonwealth.
This event would not be possible without the support of a number of partners. They include US Virgin Islands Department of Tourism, The Buccaneer Hotel, The University of the Virgin Islands' College of Liberal Arts and Social Sciences, The VI Lottery; UVI's Cooperative Extension Service, University Bound Program, UVI Research and Technology Park, VIVOT, St. Croix This Week, Caribbean Museum Center for the Arts, Cane Roots Art Gallery, The Caribbean Writer and St. Croix Foundation for Community Development, Inc.
Persons interested in supporting the aims of the VILitFest may make checks payable to the St. Croix Foundation for Community Development, the third party fiduciary, on behalf of the VILit Fest. For more information visit: www.usvilitfest.com or email usvilitfest@gmail.com