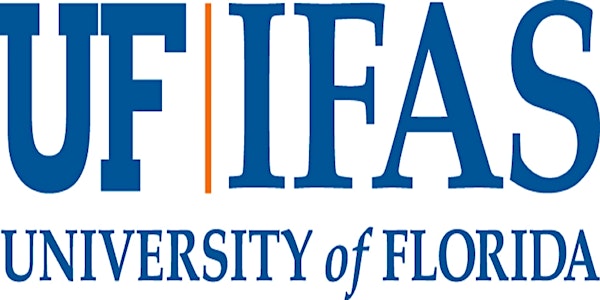 2022 UF/PSC Spring Festival of Flowers - April 1, 2 & 3
Location
Pensacola State College / UF Milton Campus
5988 Highway 90
Milton, FL 32583
Refund policy
Contact the organizer to request a refund.
Eventbrite's fee is nonrefundable.
2022 Spring Festival of Flowers hosted by University of Florida/IFAS and the Pensacola State College Milton Campus - Free to the public
About this event
About the Spring Festival of Flowers
The University of Florida, IFAS and the Pensacola State College Milton Campus invites you to join them for one of the largest festivals of the season. This is a popular event that draws plant enthusiast from near and far. This festival features plant nurseries, UF student club plant sale, arts & crafts, great food and educational opportunities.
The goal of the event is to raise money for scholarships, student field trips, and other student needs.
Location
University of Florida, IFAS and the Pensacola State College Milton Campus located at 5988 Highway 90, Milton.
Dates and Times
Friday, April 1, 2022 * 9 AM – 5 PM
Saturday, April 2, 2022 * 9 AM – 4 PM
Sunday, April 3, 2022 *9 AM – 4 PM
Security
Security will be provided overnight on Thursday, Friday and Saturday night.
Rain Date/Refund
There is "no" rain date for the Spring Festival of Flowers and no refunds.
In Order to Present a Quality Festival, the Following will Apply
*No food will be sold by plant/craft vendors.
*No food or drink will be brought into the flower show staging area/buildings.
*Smoking is not permitted in the building(s) of Pensacola State College.
*Vendors will refrain from consuming alcohol during the show.
*The festival Committee will disallow items of a suggestive/questionable nature.
*All sales transactions must be receipted.
*Removal of trash to the dumpsters is the responsibility of the vendor.
*Vendors are responsible for collecting and remitting Florida and any applicable County Sales Taxes.
*Vendors must have available a copy of their business license.
Covid 19 Festival Requirements
Vendors are responsible for providing hand sanitizer in their booth at all times during festival hours. Face coverings are suggested to be worn while shoppers are in your booth space.
Exhibitor Fees:
Booth Space $100 for all 3 days - Each vendor receives a 10 x 10 feet area and electrical outlets may be limited and will be available on a first-come-first served basis. Application Deadline is March 29th! Booth spaces will be six feet apart – Please make every effort possible to practice social distancing.
ALL exhibits must be set-up one hour prior to the start of the festival and remain totally intact and operational until the festival closes. Vehicles will not be permitted to enter or exit the festival area once the festival opens on Friday, April 9, 2021 at 9 am. You may set up on Thursday, March 31, 2022 from 12pm - 5 pm.
Tables, chairs, water hoses, extension cords and tents are not provided!
Non Profit Organizations
501(c)3 OR 501(4) will need to provide a copy of their IRS Determination letter prior to the festival.