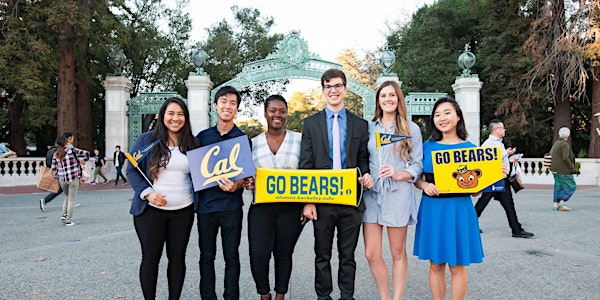 2022 The Leadership Award Virtual Finalist Interviews
Interview First-year and junior transfer applicants for The Leadership Award via Zoom.
About this event
The Cal Alumni Association invites you to join us in interviewing First-year and junior transfer application for The Leadership Award (TLA)! Join us in hearing the stories of students who make Berkeley the great institution that is is today, all from the comfort of your home. This opportunity if to interview students via ZOOM.
Our interview events are great opportunities to spend full- or half-days with local alumni, network, meet amazing students, and just have fun with other Cal Bears!
Day of Schedule: 
Morning Session 9:00 AM – 11:30 AM
Afternoon Session 12:00 PM – 2:30 PM
Please RSVP by the Wednesday before the interview event in order to ensure your registration goes through!
*Note: if you volunteer for one session, we will need you to stay for the entirety of the session to ensure fairness to applicants. For any questions please contact the Scholarships Department at scholarships@alumni.berkeley.edu