Become a Master Gardener and take your gardening knowledge to the next level, network with other gardeners, and give back to the community!
About this event
The purpose of the UI Master Gardener Program is to develop a network of trained volunteers who can provide our community with research-based horticultural education and technical assistance with gardening and home horticultural problems. Master Gardeners receive 12+ weeks of college-level lectures and hands-on training with UI Extension Specialists, faculty, and local experts. After completion of the training, Master Gardeners are required to provide a minimum of 40 hours of volunteer service back to their community.
Volunteer service examples include helping with plant diagnostic clinics, public outreach at fairs and festivals, farmers' market educational booths, working with community gardens, and helping with public gardens or landscapes. Volunteers also work with neighbors, churches, schools, senior centers, and other organizations requesting help. Volunteers must meet course requirements and volunteer hours to receive a certificate.
The cost is $150 per person, $225 per couple, or $400 audit only (prices increase by $50 after December 31st, 2021). Registration closes January 14, 2022. Certified Master Gardeners will be refunded a $50 deposit upon successful completion of course and volunteering. The course will be live online via Zoom meeting, Jan 19-Apr 6, 2022, 6-9pm, with in-person hands-on trainings held during the spring-summer months.
Online credit card registration available on EventBrite or avoid the online fees and pay by cash or check (Made to "Teton County") at the UI Extension office. Mail to: UI Extension, Teton County; 150 Courthouse Dr. Suite 208, Driggs, ID 83422; phone 208-354-2961. Payment must be received in-person or post-marked by December 31, 2021 to receive the early-bird rate. Physical location (note, there is not a mail drop): 445 N. Main Street in Driggs.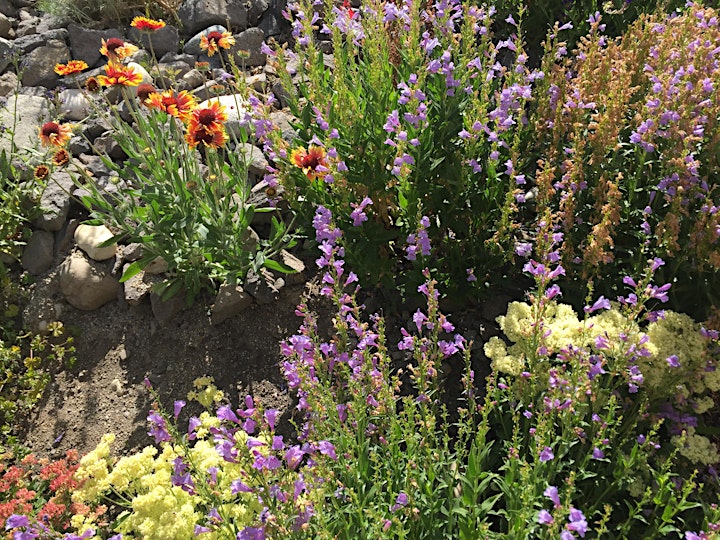 Organizer of 2022 Teton Valley Master Gardener Program