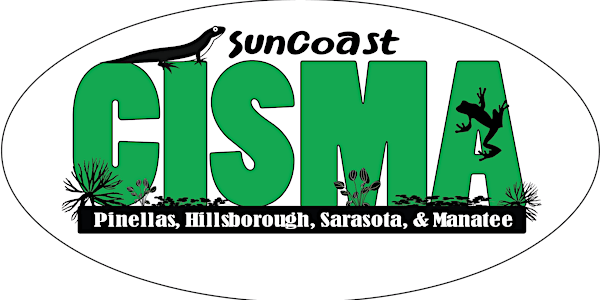 2022 Suncoast CISMA Iguana Rodeo
Hike your neighborhood, park or natural area and identify invasive lizard populations with the IVEGOT1 app for a chance to win prizes!
About this event
We're inviting local nature enthusiasts to win prizes and acclaim for tracking down invasive lizards this March for National Invasive Species Awareness Week. The Suncoast Cooperative Invasive Species Management Area is a volunteer organization focused on stemming the impacts of invasive species in the Tampa Bay and Sarasota Area. This year they're hosting a virtual event where folks can go out in their neighborhood or take a trip to local beaches and parks to locate invasive lizards. Folks will download the IVEGOT1 app on android or apple devices to take pictures of iguanas, tegus, and chameleons they find and report the location. The goal of the event is to get a clearer picture of where these lizards live in our area.
Invasive lizards like green iguanas, outnumber our native lizards by 3:1 and impact infrastructure by undermining seawalls, patios and pools with their burrow digging. They outcompete native gopher tortoises for food and even eat the eggs of tortoises, ground nesting birds and the threatened Florida Scrub Jay. Iguanas carry salmonella and may be aggressive posing a danger to people.
Download the IVEGOT1 App on your smartphone and go out in your local area to look for invasive lizards over the course of the event. Report invasive lizards with a photo. Tegus, iguanas, red headed agamas are some of the biggest invasive lizards in the area. Submissions with a photo in Pinellas, Hillsborough, Manatee and Sarasota counties count toward the competition. https://www.eddmaps.org/florida/report/
The person with the most photo verified invasive lizard reports in the 4 county area will win an iguana stuffed animal and an iguana rodeo baseball hat. The second and third place winners will receive iguana rodeo baseball hats.