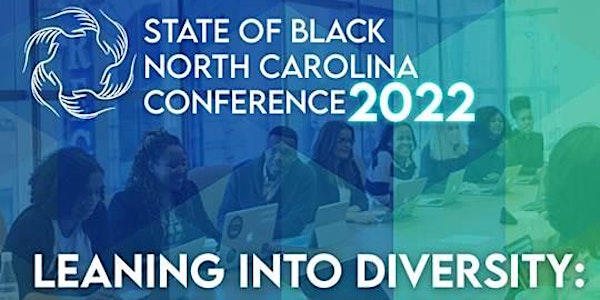 2022 State of Black N.C. Conference and 40 Under 40 Awards Banquet
The 2022 State of Black North Carolina Conference will be held on June 9-10 at the Winston-Salem State University Anderson Center.
When and where
Location
WSSU Albert H. Anderson Center 601 South MLK Jr. Blvd. Winston-Salem, NC 27107
About this event
The 2022 State of Black North Carolina Conference will convene on June 9-10 under the theme "Leaning Into Diversity: The Path to True Equity and Inclusion." This summit on the campus of Winston-Salem State University will address the tendency of corporate America to revert to a 'business as usual' mindset post-George Floyd.
The civil unrest and demonstrations that erupted after the murder of George Floyd brought to the forefront systemic injustice and institutional racism across the U.S. In response, many employers made a substantial donation to an African American organization or hired a Chief Diversity Officer. Some did both. Unfortunately, after the protests ended, some companies opted to return to business as usual.
This conference will engage a variety of corporate, municipal and nonprofit leaders, including diversity managers and human resources representatives, regarding DEI best practices that can lead to true equity and inclusion.
The State of Black North Carolina Conference was founded in May 2003 as a nonpartisan entity to bring together leaders in business, education, politics, ecumenical, nonprofits and others to address disparities and inadequacies in Black and Brown communities across North Carolina. Attendees at previous conferences have included the Rev. William Barber, former White House Chief of Staff Erskine Bowles, former Chief Justice Henry Frye Sr., Dr. Johnnetta Cole, Sen. Dan Blue, Appellate Court Judge Loretta Biggs, Honorable Mel Watt and Chancellor Harold L. Martin Sr., among hundreds of others.