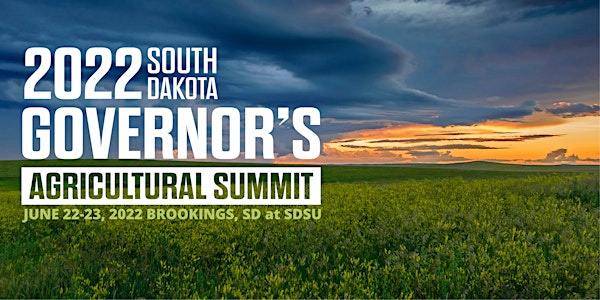 2022 South Dakota Governor's Agricultural Summit
Event Information
Location
Oscar Larson Performing Arts Center on the campus of South Dakota State University
1601 University Blvd
Brookings, SD 57007
2022 South Dakota Governor's Ag Summit will be held June 22-23, 2022 on the campus of South Dakota State University.
About this event
The 2022 Governor's Ag Summit will bring together policymakers, industry leaders, producers and prospective farmers from South Dakota's farming and ranching communities to share their experiences and develop personal connections. The agenda for this year's Ag Summit will include an ag-economic market outlook, policy updates, industry tours, and producer recognition.
Early registration available through June 6, 2022.
Date and time
Location
Oscar Larson Performing Arts Center on the campus of South Dakota State University
1601 University Blvd
Brookings, SD 57007