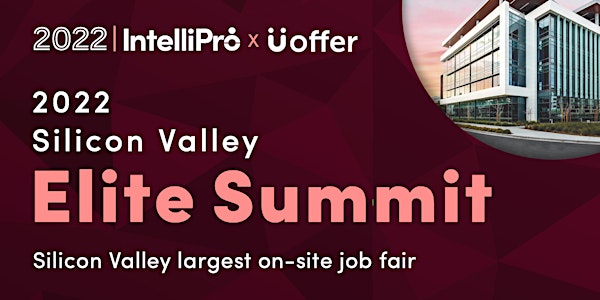 2022 Silicon Valley Elite Summit & Job Fair
You're invited! The IntelliPro x Uoffer 2022 Silicon Valley Elite Summit is the largest on-site job fair since COVID. Date: Dec. 4, 2022
When and where
Location
3655 Kifer Rd 3655 Kifer Road Santa Clara, CA 95054
About this event
You're invited! The IntelliPro x Uoffer 2022 Silicon Valley Elite Summit is the largest on-site job fair since COVID. It's a great chance to chat and connect with over 10,000 tech industry professionals and business leaders face-to-face.
Date: Dec. 4, 2022 10:00 AM
Location: 3655 Kifer Rd, Santa Clara, CA 95054
RSVP here: https://wj.qq.com/s2/11082915/bf4f/
On December 3rd, our CEO Yisu Jin will also attend the Stanford University symposium as a guest speaker to share the latest industry insights and trends.
On December 4th, we will hold an on-site job fair in Silicon Valley. Young professionals and talented career starters from Stanford, UCB, and universities in Silicon Valley will be expected to attend. We have invited senior managers from top companies and founders of startup companies to share industry insights.