Location
Start Location - Simi Valley City Hall
2929 Tapo Canyon Rd
Simi Valley, CA 93063
Sales Have Ended
Registrations are closed
Thank you for visiting the Ride For The Blue event page! Ticket sales have closed for the 2022 Sgt Ron Helus Ride For The Blue happening on Saturday May 21. Onsite registration will be available for $35 at our starting location at Simi Valley City Hall. Email us at info@ridefortheblue.com if you have any questions! Also email us there to be added to our email list so you know when the 2023 Ride For The Blue Event Date is released!
Register to ride with the RIDE FOR THE BLUE on Saturday, June 4, 2022. Help us honor first responders throughout Ventura County!
About this event
Check In from 6:45-7:30am on Saturday, June 4
No In-Person Registration Permitted
REGISTRATION CLOSES Thursday, June 2 at 3 PM
This event is a "motorcycle only" ride throughout Ventura County to support our first responders. No other type of vehicles can participate.
On November 7th, 2018 , Sgt. Ron Helus was gravely wounded as a result of the Borderline tragedy. Sadly, Sgt. Helus succumbed to his injuries on November 8th, 2018. Out of respect and appreciation for Sgt. Helus and "All" first responders throughout Ventura County join us for the 2022 Sgt. Ron Helus Ride For The Blue on Saturday, June 4, 2022 to honor Ventura County's First Responders
The start location of the ride will be in the parking lot of the Simi Valley City Hall in Simi Valley, CA.
Address: 2929 Tapo Canyon Rd, Simi Valley, CA 93063 (directions)
Each participant will receive a commemorative event t-Shirt and dog-tag.
Sample Schedule (Subject to Change)
6:45 a.m. - 7:30 a.m. - Check In
7:30 a.m. - 8:00 a.m. - Announcements
8:00 a.m. - Kick Stands Up
11:00 a.m. - Lunch Break (Provided by Oxnard Police Department)
4:00 p.m. - Ride Complete
For further questions or more information:
Please contact, John Short III
Phone: 1-800-606-1390
Email: john.short@ubs.com OR info@ridefortheblue.com
Thank You to our Event Sponsors for their support of our event!
The 2022 Ride For The Blue proceeds will be donated to the amazing nonprofit organization 911 At Ease International to support Ventura County's first responders and their families so they can be at their best to serve their community.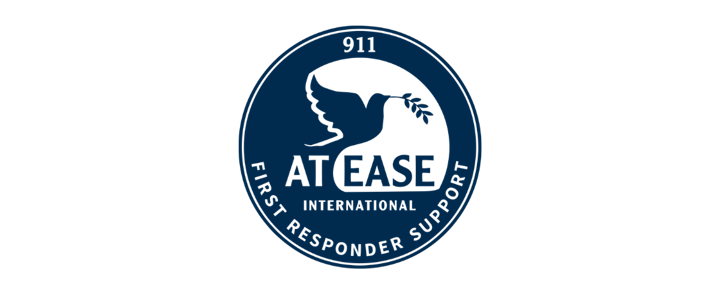 About 911 AEI
At Ease provides first responders, and their family members, with access to free, professional, confidential, local, trauma-informed counseling and therapy. First responders operate in trauma-based professions where emotional injury is a common side effect with work-related situations and events. This may cause issues with one's professional and personal life, and/or PTS (Post Traumatic Stress), which leads to behavioral, mental and or physical health issues that can have severe consequences.
Furthermore, we provide peer-to-peer support, chaplaincy, referral services, and critical incident response. 911AEI offers these services through the help of qualified clinicians who are finely attuned to the culture and lifestyle surrounding first responder professions and their families.