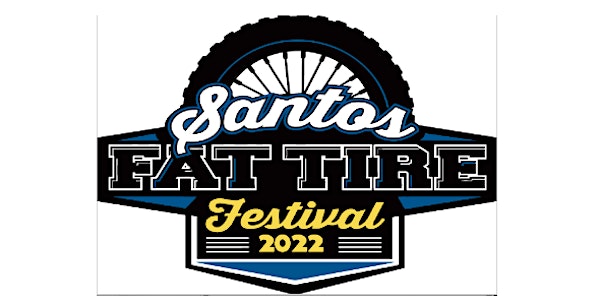 2022 Santos Fat Tire Festival ~VENDOR EXPO~
Vendor Expo Registration for 2022 Santos Fat Tire Festival
When and where
Location
Santos Trails 3080 Southeast 80th Street Ocala, FL 34480
About this event
Register to exhibit at the 2022 Santos Fat Tire Festival -Florida's premier mountain biking event !
At our last FTF the park counted over 11,000+ visitors over the 3-day event.
We registered 875 riders and 73 vendors for that Fat Tire Festival. In 2020 we had 20+ major bike brands with demo bikes. Admission to Vendor Village is free and open to the public (we may ask for a donation to access the expo and demo bikes).
Vendor 10' X10' booth is $200 each (NOTE: Food Vendors will register separately) . New for 2022 is each booth will get one pass to the campground which gives you access to the entertainment each evening and showers (not food). Additional passes are available for purchase. PLEASE note that when registering attendees must be listed for this entry pass.
Typically, there is space in front of booth for displays and space behind booth for one vehicle, although there is no guarantee. Please be sure to register for number of booths necessary to accommodate your needs.
Vendor Expectations:
Check-in and set up booth on Thursday, March 3, 2022 12pm – 7pm, if at all possible. There will also be time and access on Friday morning from 8am till 11am.
Booths staffed and open for business Friday, 3/4 12pm – 5pm; Saturday, 3/5 9am-5pm; and Sunday, 3/6 9am-2pm.
Check-out Sunday, 3/6 2pm-5pm.
Each year, vendors have been very generous and have donated one or more items to our Vendor Village raffle and Campground raffle. Raffle winners will be drawn on Sunday at 1 PM in the Vendor Expo.
Raffle proceeds benefit OMBA 501c3 activities.
Vendor contact: Bill Alexander 802-236-4571 or SantosFTFvendors@gmail.com