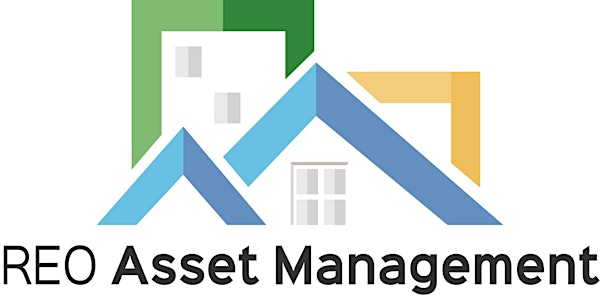 2022 REO ASSET MANAGEMENT PRO SERIES - CE, LOGO, CERTIFICATE - Schedule
Based on expiring forbearance loans, mortgage servicers need assistance with short sales, REO property management and preservation.
About this event

REO Asset Management PRO Designation - 6 Course Series
Live Video Streaming - Zoom Meetings - Rotating Monthly
6 CE Credit Classes - You can take these classes in any order.
Certificate, Logo, Bank List, Helpful Tools - You must attend all 6 classes.
Click here to to download the Sign In Sheet to register your date(s) completion
Bloomberg Report
Despite eviction and foreclosure moratoria, recently extended at federal levels—first from FHFA, FHA, and, later, the CDC along with the CARES Act Mortgage Relief - mortgage forbearance program that will require the homeowner to make up missed payments – the country is in for a flood of eventual evictions and foreclosures.
The coronavirus pandemic has cast a shadow over the nation's eight-year housing market boom, and the predictions are eye opening. The country faces a possible foreclosure surge over the coming months that could more than double the number of households threatened as a result.
The Ability to Pay for Housing
More than 30 million Americans are at risk of being evicted in coming months because they can't pay rent, and more than 8 million property owners are already in a delinquent mortgage position. Add another 2 million mortgage borrowers whose forbearance mortgage will expire and many will not be able to catch up their payments in 2022.
With all that said…as real estate practitioners, we need to be ready to help mortgage servicers remove their foreclosed REO properties off their balance sheets in managing the sale while providing property reservation along with guiding buyers through the purchase process.
Prerequisite Training – To Earn 2022 "REO Asset Management PRO"
Click here to download the Sign in Sheet to keep record of your date course completion. When you have completed all 6 classes, scan and return for verification and the issuance of your certificate, logo and online helpful tools link.
Click here to register for a class. Scroll to the date of class to complete enrollment. By registering for each class at Eventbrite, you will receive and email with the Zoom Meeting ID # and link for each handout prior to class.
Earn the "REO Asset Management PRO" Designation - 2022
6/2 10AM REO Series 1 – Registering with the Banks, Lenders, Asset Management
6/9 10AM REO Series 2 – Managing REO Property
6/16 10AM REO Series 3 – Working with the Buyer
6/23 10AM REO Series 4 – Working with Offers through Closing
Prerequisite Training
7/1 10AM - Short Sale Expert Certificate, Logo, Online Helpful Tools $25
7-7 9:30AM - 4:30PM - Broker Price Opinion – Working with Lender Services
Click here to register.
The above courses are designed to help real estate practitioners stay current with the latest developments, skills, procedures and new technologies required for REO asset management. You must attend all 6 classes to earn the "REO Asset Manager PRO" Designation.