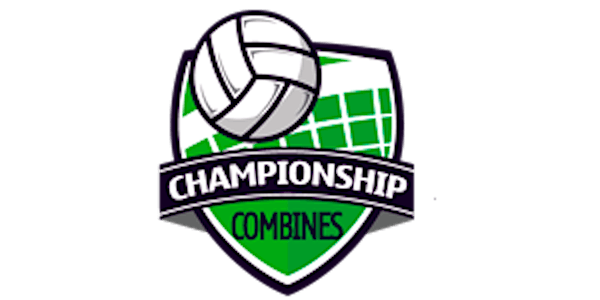 2022 Redlands Recruiting Combine
2022 Redlands Recruiting Combine - Jan 7th - Don't miss this great early club season recruiting opportunity!
When and where
Location
Bennett Event Center 3101 Gordon Cooper Blvd Oklahoma City, OK 73107
About this event
The 2022 Redlands Recruiting Combine, in partnership with the Redlands Rendezvous, will be held on January 7th at the Bennett Event Center in Oklahoma City, OK and is open to any high school age player and 8th graders!
The Redlands Recruiting Combine will be held from 7 to 8:30 p.m. and will be promoted to every NCAA Division II, Division III, NAIA and Junior College Volleyball program in Oklahoma, Texas, Kansas, Arkansas and Missouri.
PLEASE NOTE - The 7th of January is within the NCAA Division I Recruiting Quiet Period, which means no DI programs are allowed to attend the Combine, but Championship Combines will send the Player Information Packet to every NCAA Division I program in OK-TX-KS-AR-MO.
Volleyball players will be divided by position and graduation year to allow attending college coaches to efficiently evaluate them.  8+ courts will be used at the Bennett Event Center, with each court having a "court coach", to allow players to showcase their skills sets to the college coaches.
The court coaches will put the players through volleyball drills within their specific positions, along with combining positions to illustrate group skill sets. 6 on 6 competition will not occur, as to limit injury chances.
 PLEASE NOTE - We cannot accept cancellations within 48 hours of the Combine or Combine event - Any refunds will not include eventbrite.com fees per eventbrite.com policy...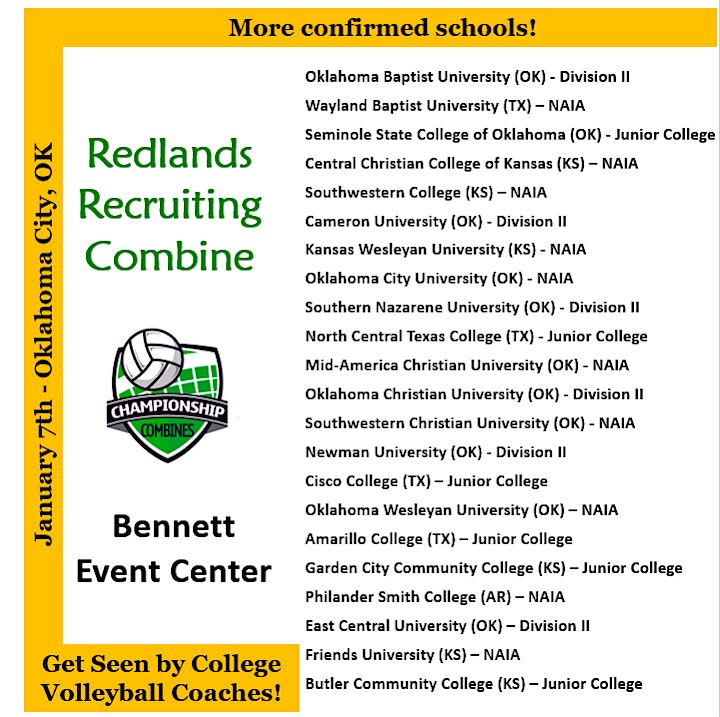 Athletic Recruiting Counselors, arcvb.com, is the official recruiting service partner of Championship Combines! ARC is a Volleyball Only service, created by volleyball folks with over 40 years of college volleyball playing, coaching and recruiting experience - They provide Unlimited Support for their client families!
Click to schedule your FREE Recruiting and Membership Evaluation!