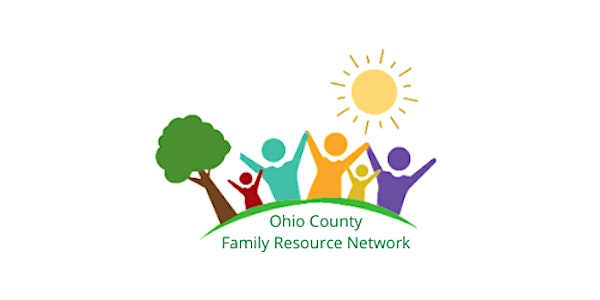 2022 Ohio County Partners in Prevention Conference
Join us for our 12th Annual Ohio Co. Partners in Prevention Conference located in Wheeling, WV focusing on child abuse prevention.
When and where
Location
Highlands Event Center 355 Wharton Circle. Suite 235 Wheeling, WV 26003
Refund Policy
Refunds up to 7 days before event
Eventbrite's fee is nonrefundable.
About this event
Join us for our 12th Annual Ohio County Partners in Prevention Conference located in Wheeling West Virginia! This year, we welcome Wheeling's own Amy Jo Hutchison. Amy Jo has testified to congress and appeared on The Problem with Jon Stewart at well as many other national outlets.
Poor Understanding, When Their Poverty Makes You Uncomfortable
This keynote presentation will incorporate experiential learning to help challenge the idea that poverty automatically equates to neglect. A lack of resources does not mean a lack of love, effort, and values to raise a child well. Participants will learn strategies for recognizing their own bias and assumptions to better communicate to people experiencing poverty.
Breakout sessions
When you get to the registration page, you will make your selection. Please take note of which sessions you'd like to register for:
Breakout Sessions A 10:30 - Noon
A1) Strengthening Families: A research based, common sense framework to increase family strengths and reduce child maltreatment . Developed by the Center for the Study of Social Policy.
A2) Child Maltreatment: Signs, Symptoms and How to Report:
If you work with children and families, you are a mandated reporter of child abuse and neglect. This workshop will address the signs and symptoms of abuse and neglect, how to handle a disclosure from a victim, how to make a report and what happens after you make the report.
A3) Prevention: What Works and What Doesn't
Each of us plays a role in improving the health, safety, and well-being of our fellow West Virginians. Addressing the problem begins with prevention and promotion of healthy well-being. The guiding values and premises in the WV Prevention Guidebook will be explained. Many of the most common prevention strategies being used by well-meaning parents, schools, and communities have been shown by careful research to be ineffective and sometimes harmful. . Some efforts have even caused harm. . Good intentions are not enough for selecting and implementing effective prevention strategies.
Breakout Session B Workshops: 1:15 - 2:45
B1) Spreading HOPE
The HOPE training will cover the effects of ACEs on health outcomes, the importance of positive childhood experiences, and the research showing their mitigating effects on ACEs as well as the biologic basis for these effects. We will introduce the four building blocks of HOPE and discuss type 1 vs. type 2 thinking. The presentation will present some ideas of how to incorporate the HOPE Framework into practice.
B2/C2) Darkness to Light: Stewards of Children/Boundary Violations for Helping Professionals
This is a 3 hour session that continues to C2
Stewards of Children has been extensively evaluated and is the only evidence-informed child sexual abuse training program available and nationally proven to increase knowledge, improve attitudes and change child-protective behaviors. This revolutionary program is for any responsible adult who cares about the welfare of children. Each participant will receive a workbook and resources. Participants will also receive the most current information on the mandated reporting of child maltreatment, including the laws and procedures for reporting and what happens when you make a report. Whether you've worked with families for 20 years or two weeks, this is a must have training for anyone working with children.
B3) Legislative Advocacy: Dos and Don'ts for NonProfits
There is a lot of confusion in the non-profit world about what is and what isn't lobbying. Frontline service providers are a vital voice in educating and advocating decision-makers about the impacts of policy on children, families and all populations we serve. This session will dispel myths around legislative advocacy and give tips and tools for working with decision-makers.
Breakout Session C Workshops 3-4:30
C1) Re-imagining Child Welfare: Federal Policy Developments, Emerging Trends and Strategies Shifting from Policing of Families
Participants in this workshop will learn about emerging trends and strategies in child welfare. The workshop will also include an overview of the LEAN on Me West Virginia initiative, to connect families with support instead of defaulting to contacting CPS when a family has unmet needs. Many families who are struggling due to societal conditions like poverty and homelessness become entangled in the child welfare system. The results are an overburdened child welfare system, traumatized children, separated families, and a reluctance to seek help for fear of investigation. The good news is there is a growing movement to reimagine and transform our nation's current approach to child welfare by changing policies and implementing prevention programs and supports for parents that help families thrive
C3) Engagement and Intervention with Families in Crisis
This session is an opportunity to fine-tune your crisis skills. Understanding how to respond and actively listen to families in crisis is vital to providing comprehensive services. Join us in a hands-on session to connect families to our community resources.
E-mail OhioCountyFRN@yahoo.com for a complete registration brochure or to register using a check.
Registration is $40 (through November 23rd) and includes the conference and continuing education credits, beverages and snacks.  Lunch is on your own at one of the many restaurants at The Highlands. 
Late registration is $50 (November 24 - Dec. 1st) IF space is available. 
Keynote begins PROMPTLY at 8:15.  Please be seated and attentive by that time.
Please be respectful of presenters and other attendees.  Be mindful of cellphone use and side conversations. 
FAQs
What's the refund policy?
You may receive a refund if you cancel up to 1 week prior to the event (full refund).    Cancellations the week of the event may receive a $20 refund. No-shows and cancellations the day of the event or later will not receive a refund.
Do I have to bring my printed ticket to the event?
No.  You will check in at registration where we will have a master list of attendees.
Is my registration fee or ticket transferable?
Yes.  You must notify the Ohio County FRN of changes.
What are my transportation/parking options for getting to and from the event?
Once you are at The Highlands, stay on the main road and turn at Marquee Cinemas.  You will see signs for event parking.  The venue is in the strip plaza on the left.  You MUST park in the designated lot.