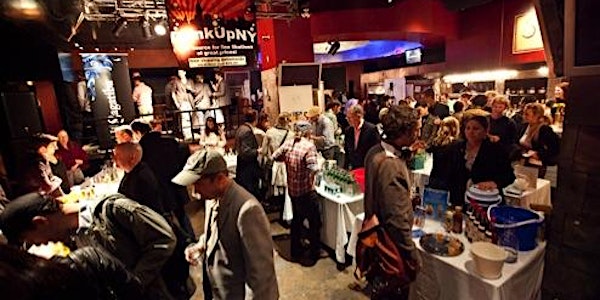 2022 NY Indie Spirits Expo June13th Tickets
The largest gathering of small, independent, family owned, handcrafted spirits and the distillers, importers, bottlers, distributors and rep
When and where
Location
Penn Club of New York 30 West 44th Street New York, NY 10036
Refund Policy
Refunds up to 30 days before event
Eventbrite's fee is nonrefundable.
About this event
The largest gathering of small, independent, family owned, handcrafted spirits and the distillers, importers, bottlers, distributors and representative under one roof! Sample some of the best of the boutique vodkas, gins, rums, tequilas, mezcals, whiskies and liqueurs from all around the world.
Meet distilelrs, brand owners and other passionate people behind these small brands and taste their spirits.
Amaro CinpatrazzoTWO JAMES SPIRITSSantera TequilaThe Funk RumHaus AlpenzStarward WhiskeyFEW BOURBON & RYEFEW Breakfast GinBluecoat Gins (American Dry, Barrel Finished, Elderflower)Gun Fighter Double Cask BourbonGun Fighter Double Cask Rye WhiskeyGun Fighter 13, Tennessee Orphan CaskGolden Moon GinGolden Moon Crème de VioletteGolden Moon Dry Curacao,Golden Moon Amer dit PiconGolden Moon Ex Gratia (a Genepi)By the Dutch Old GeneverBy the Dutch Batavia ArrackFerdinand's Saar Dry GinFerdinand's Saar dry VermouthVergnano MaraschinoVergnano CiocoCasa d' Aristi XtabentunCasa d' Aristi KalaniCasa d' Aristi HuanaPolugar #1Polugar #3Spirit of Hven Summer SpiritSpirit of Hven AquavitNotaris Bartenders ChoiceNotaris Bartender's Choice Rome EditionNotaris 3 yrSotol Coyote ChihuahuaSotol Coyote DurangoBuen BichoSanta PadreraEspiritu Lauro JovenVinas de Oro Pisco QuebrantaWiggly Bridge Distillery- Small Barrel Bourbon,White Rum,Vodka,GinWiggly Bridge Platinum AgaveArette Suave Blanco TequilaLa Gritona Reposado TequilaLagrimas de Dolores Colonial Cenizo Temoaya MezcalCinco Sentidos Pechuga de Mole Agave DistiladoWigle Wigle Rivers and Mountains WhiskeyUnion Horse Rye WhiskeyHigh Wire Distilling Co. Jimmy Red BourbonBull Run 10 Year Old Pinot Noir Barrel Finished WhiskeyWalcher Rondo SpritzMichelberger MountainCatskill ProvisionsNY Honey Rye WhiskeyEmpress GinBarrows IntenseGolden Moon DistilleryOM LiqueursHeavenly SpiritsBrenne (Estate, 10 yr)Widow JaneMezcal VagoGrace GinKatsaros DistilleryEVA Mitilini DistilleryStoupakis DistilleryPM SpiritsPreiss ImportsBlackened WhiskeyTraverse City WhiskeyCopper and KingsStill the One DistilleryDeBorgen GeneverAvua CachacaSvol AquavitProhibition DistilleryBootlegger Vodka and GinBeaverkill Straight WhiskeyMusgrave Gins from South Africa - Musgrave 11 and Musgrave PinkDeadwood BourbonDeadwood Rye twitter.com/Indyspirits
Facebook - https://www.facebook.com/events/1463772970301651/