This year's NW Green Home Tour is brought to you virtually in the morning and in-person in the afternoon.
About this event
DETAILS:
VIRTUAL TOUR: Saturday, May 14, 9 am - 11 am
IN-PERSON TOUR: Saturday, May 14, 11 am - 5 pm
*We suggest a $5+ donation using the Set Your Price Ticket. If your budget allows, please consider supporting the tour at the $25 Tour Lovers Ticket level. If your budget can't manage a donation right now, just choose the Free Ticket option when you register.
Your donation supports the Northwest EcoBuilding Guild, a 501(c)(3) organization, which helps promote sustainable building practices in our region.
If you would like to donate a different amount, please choose a Set Your Price! Ticket and add the donation amount of your choice.
A Message from the Organizers
The Northwest EcoBuilding Guild is proud to bring you the 2022 Northwest Green Home Tour. The tour is your opportunity to see firsthand the many ways that environmentally conscious design and construction can benefit not only the planet as a whole, but your local community, your family, and you!
Green homes can put more money in your pocket by lowering your energy costs or even eliminating them altogether. Durable green building materials require less maintenance. Green homes are healthier homes, with fresher air and fewer toxins. Homeowners also report that their green homes are more comfortable to live in, quieter and without the cold drafts of standard construction. We hope that you'll be as inspired as we are by all the innovative ideas, artistry, and craftsmanship you'll see on the tour. Already, over 50% of new homes sold in King County are green. Join us in envisioning a Puget Sound region in which all building is green building.
Visit nwgreenhometour.org for schedule and details.
FAQs
How do I see the different tour sites? 
To partake in the virtual tour you will sign in at the Zoom link you receive via email once you've registered. You can sign in at any time. We will feature each site in a breakout room. You can self-navigate between the sites. Hosts will take you through photo and video tours of the site and be available for questions. Tour staff will be available in the main landing space and in many of the have any questions or need assistance.
To enjoy the in-person tour, the tour program and map will be available at nwgreenhometour.org for you to learn about the special green features and project scopes of each site. You may visit any site in any order within the open hours and each site will have a host to greet you and show you around.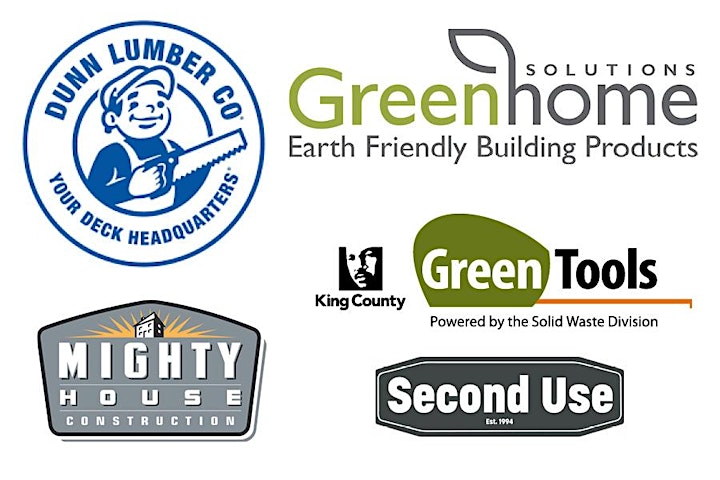 Date and time
Refund policy