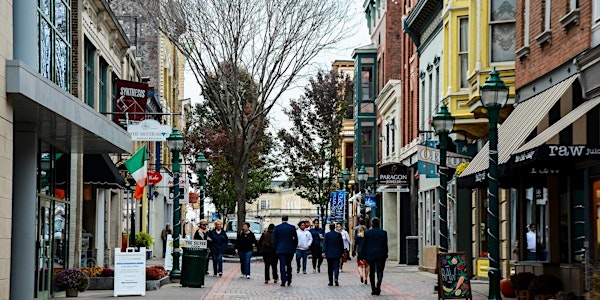 2022 Northeast & Mid-Atlantic Creative Placemaking Leadership Summit
Location
Proctors Theatre
432 State Street
Schenectady, NY 12305
United States
Refund policy
Refunds up to 7 days before event
Get connected, inspired and empowered at the 2022 Northeast & Mid-Atlantic Creative Placemaking Leadership Summit.
About this event
Connect with arts, culture, public policy and urban design professionals from New England and the Mid-Atlantic states. Gain valuable knowledge and build your placemaking skills. Explore a revitalizing city and placemaking in New York's Capital Region. Get inspired and equipped to build new and better partnerships, projects, programs and policies.
Ready to register? You can do it here. If you'd like to learn more, please go to the Summit website Register now for the best ticket prices. Late registration fees begin on April 5.
Here is important information about getting into the event, health and safety issues, and refund policies:
1. You can join in the online portion of the Summit anytime from Monday, April 18 at 11 am eastern to Friday, April 22 at 5 pm eastern. All online sessions will be recorded, and each session recording will be available soon after the session ends.
2. If you bought a ticket to join us in person: We require that everyone participating in person be vaccinated, and that while indoors, they wear masks.
All in-person registration and events will be hald, or begin at, Proctors Theatre -- 432 State Street, Schenectady, NY, 12305. The theater is in downtown and close to the Schenectady train station. For more travel information, please visit the Summit website.
3. All in-person attendees will receive up to $20 per day in restaurant vouchers (unless other arrangements have been made.)
4. Refund policies: You can receive a refund up to April 1. The amount of refund depends on when you ask for it. The schedule is as follows:
Request by March 18: Full refund
Request by March 27: 50% refund
Request by April 1: 25% refund
As of April 11: No refunds
If you have any questions, please contact Leo Vazquez at leo@cpcommunities.org or 973-763-6352, x2
4. If you have a discount code: Put the code in on the same page where you select your ticket. It is toward the top of the screen.
Please stay tuned for more updates on the program at https://cpcommunities.org
Enjoy the program!