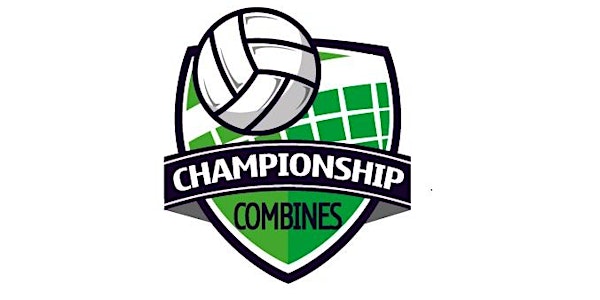 2022 North Texas Recruiting Combine
The North Texas Recruiting Combine will be held on SUNDAY, November 20th from 12. to 1:30 p.m. - College Coach Attended and Video Recorded!
When and where
Location
NYTEX Sports 8851 Ice House Dr North Richland Hills, TX 76180
About this event
Championship Combines, the national leader in Volleyball Recruiting Combines, is proud to present the 2022 North Texas Recruiting Combine! The combine will be held on SUNDAY,  November 20th from 12 to 1:30 p.m. at NYTEX Sports, 8851 Ice House Dr, North Richland Hills, TX 76180 - Please note that this Combine is for female volleyball players only.
The 2022 North Texas Recruiting Combine is a combination Video Recorded and College Coach attended recruiting combine.
The Combine will be promoted to every NCAA Division I, Division II, NCAA Division III, NAIA and Junior College Volleyball program in Texas, Oklahoma, Arkansas, Louisiana, New Mexico, Kansas and Missouri. The Video Recording link and Player Information Packet will be send to every college volleyball program in TX/OK/AR/LA/NM/KS/MO!
Attending College Volleyball programs will be published on the www.vbcombines.com website approximately 1 week from the combine!
Volleyball players will be divided by position and graduation year to allow attending college coaches to efficiently evaluate them.  Multiple volleyball courts will be used, with each court having a "court coach", to allow players to showcase their skills sets to the college coaches and on video. The court coaches will put the players through volleyball drills within their specific positions, along with combining positions to illustrate group skill sets.  
Parents are not allowed onto the courts during the Combine, per the request of the college coaches - This allows the players to focus on skills and the college coaches to focus on evaluations.  
***Cancellation refund request will not be accepted within 48 hours of the event or post event - Please note that all refunds DO NOT include eventbrite.com registration fees per eventbrite.com policy***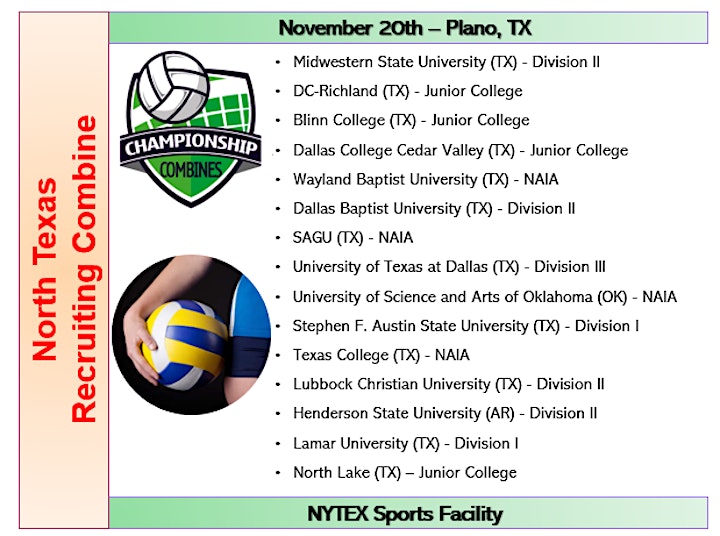 Athletic Recruiting Counselors, arcvb.com, is the official recruiting service partner of Championship Combines! ARC is a Volleyball Only service, created by volleyball folks with over 40 years of college volleyball playing, coaching and recruiting experience - They provide Unlimited Support for their client families!
Click to schedule your FREE Recruiting and Membership Evaluation!