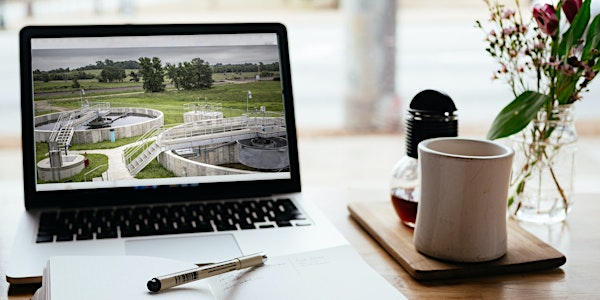 2022 North Carolina Water Quality Compliance Workshop ONLINE
The 18th Annual North Carolina Water Quality Compliance Workshop
About this event
2022 Water Quality Compliance Workshop
The North Carolina Water Quality Compliance Workshop is being conducted online in 2022 to avoid mass gathering in the midst of Coronavirus Pandemic conditions. The event provides an COVID-free setting to meet state regulatory personnel and discuss permitting and compliance matters that may impact your operations in the coming year.
The staffs of the North Carolina Division of Water Resources (DWR) and Division of Energy Mining and Land Resources (DEMLR) will help you understand the laws, regulations and Department of Environmental Quality (DEQ) expectations to help your organization develop the most effective compliance strategies and control costs.
Workshop Topics
Insights from the DWR Division Director
Current Legal Issues
Groundwater Standards Update
PFAS Roadmap
Overview of Stormwater Requirements
Triennial Review
What to expect with the NPDES program
eDMR
CROMERR (electronic signatures)
Environmental Justice and Community Engagement
Q&A with Regional Office Panel
Presenters
The Workshop will be presented by the staffs from the North Carolina Division of Water Resources and Division of Energy, Minerals, and Land Resources.
Presenters include: Danny Smith (Director, DWR)• Drew Hargrove (DEQ Office of General Counsel) • Chris Ventaloro (Industrial Hygiene Consultant, Water Planning Section) • Julie Grzyb (Deputy Director, DWR) • Mike Montebello (Program Manager, WQ Permitting) • Jeff Poupart (Chief, WQ Permitting Section) • Bridget Flaherty Shelton (GW Quality Standards Coordinator, Rules Review Branch) • Rick Bolich (Asst. Regional Supervisor, Raleigh Regional Office) • Nathaniel Thornburg (Supervisor, Non-Discharge) • Annette Lucas (Stormwater Supervisor, DEMLR) • Toby Vinson (Program Operations Chief, DEMLR) • Tom Tharrington (Asst. Regional Supervisor, Wilmington Regional Office) • Landon Davidson (Asheville Regional Office Supervisor) • Corey Basinger (Mooresville Regional Office Supervisor) • Lon Snider (Winston-Salem Regional Office Supervisor) • Scott Vinson (Raleigh Regional Office Supervisor) • Morella Sanchez King (Wilmington Regional Office Supervisor)
Cost
Standard Registration - $175
NCMA Member Registration - $150
Late Registration (After February 9, 2022) - $225
To qualify for the member rate your company must be an NCMA member or business partner. Check your member status on our website at:
https://www.myncma.org/ncma-member-companies/ for members or https://www.myncma.org/ncma-business-partners/ for business partners.
CEUs
This Workshop is designed to provide six contact hours of Continuing Education (CE) pending approval by the North Carolina Water Pollution Control Operators Certification Commission (WPCSOCC) and six Professional Growth Hours (PGHs) pending approval by the North Carolina Water Treatment Facility Operator Certification Board (WTFOCB).
A Word about Shared Screen Viewing...
Sometimes attendees who are together at a worksite ask to participate as a group at one screen in a conference or training room equipped with multimedia options. For those seeking Water/Wastewater operator continuing education or professional growth hours, we are under strict requirements to maintain visual contact with each attendee and periodically communicate one-on-one to ensure 100% contact for the 6 hours that have been approved.
We are unable to maintain the requirements of our CE/PGH approval in a shared screen viewing arrangement. Attendees would need to sit closer than 6 feet apart (social distancing) for visibility and would need to somehow have individual access to the zoom chat module to interact with workshop proctors.
In order to maintain the integrity of our workshop commitment to the WPSOCC and WTFOCB, anyone seeking CEUs/PGHs for water/wastewater operators should plan to participate at an individual screen with their camera on and chat screen active for one-on-one communication.
Additional Information
For Additional Information Contact: Donna Pittman at donna.pittman@myncma.org or 919-834-9459