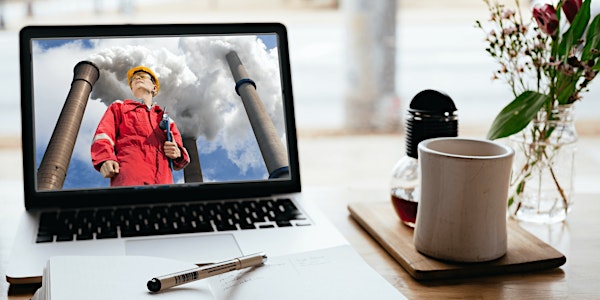 2022 North Carolina Air Quality Compliance Workshop Online
Practical compliance presentations from key regulators who administer and enforce North Carolina's air quality programs
About this event
2022 North Carolina Air Quality Compliance Workshop LIVE & ONLINE
The North Carolina Air Quality Compliance Workshop  co-sponsored by the North Carolina Manufacturers Alliance (NCMA) and the North Carolina Division of Air Quality (DAQ) will be virtual again in 2022. The Omicron Variant continues to cause concern and hesitation among many who would either attend or present at the workshop.
ABOUT THE PROGRAM
This 8-hour workshop will be presented live over two half-days each morning online instead of a full day in the classroom. All speakers are regulatory and technical assistance personnel from the NC Department of Environmental Quality and the Division of Air Quality.
WHAT'S ON THE AGENDA?
The 2022 workshop agenda will include updates on regulatory program components and insights into what is coming in the year ahead. The first morning (March 14) will begin with an overview of Air Quality regulatory processes for those new to the regulations. The second day (March 15) will include dedicated breakout sessions for those interested in Title V or small/synthetic minor permitting with a panel of experts to discuss the issues that you face as a regulated facility.
BENEFITS OF ATTENDING
Learn the latest updates in Air Quality Regulatory Compliance
Obtain practical information directly from key regulators who administer and enforce North Carolina's air quality programs
Meet and Interact with NC DAQ regulatory staff online
MATERIALS PROVIDED
Presentation materials will be posted to the NCMA website for attendees to download prior to the event. 
WORKSHOP TUITION
Standard Tuition - $165
NCMA Member Tuition - $145
Late Registrations - $210 (Registration received after March 8, 2022)