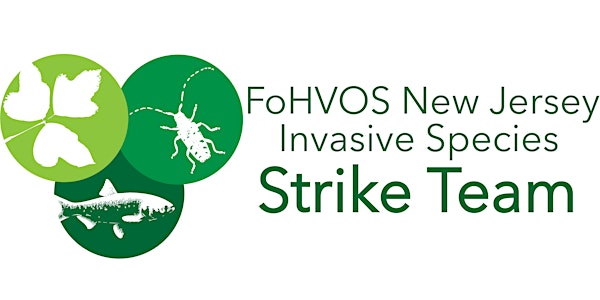 2022 New Jersey Invasive Species Conference
We are pleased to host our 15th annual New Jersey Invasive Species Strike Team Conference!
When and where
Location
Duke Farms 1112 Dukes Parkway West Hillsborough, NJ 08844
About this event
Widely considered the most comprehensive state-wide forum on invasive species and continues to evolve to address new and emerging issue, the conference has typically involved nearly 150 participants and speakers, representing academia, industry, government agencies, NGOs, the general public, and other stakeholders involved in the issues. Many are seeking opportunities for cooperation and collaboration to address invasive species from a state-wide perspective.
CEUs are available! See the CEU list here.
* Registration is required. Walk-Ins will not be permitted.*
FAQs
How do I contact the Organizer? Please reach out to Mike Van Clef at mvanclef@fohvos.org or 609-730-1560
Can I receive an invoice for my order so my employer can process payment? Duke Farms is handling registration and payment for this event. Register via Eventbrite, choose "Send an Invoice" as your Payment Method, and then email registrations@dukefarms.org if you need an invoice. Please note that an invoice is not automatically generated when you register.
Where is the conference held? The conference this year will be held outdoors at the Farm Barn Orientation Center at Duke Farms.
Agenda
9:00 am – 9:15 am: Check-In, CEU Signups
9:15 am – 9:30 am: Welcome; Thomas Almendinger, Director of Natural Resources and Agroecology, Duke Farms
9:30 am – 9:45 am: State of New Jersey Invasive Species; Michael Van Clef, Strike Team
Review of Strike Team activities and species updates
9:45 am – 10:45 am: PANEL- Aquatic Invaders; Heather Desko, New Jersey Water Supply Authority; Chris Doyle, Naiad Consultants; Emily Mayer, Raritan Headwaters Association; Chris Smith, NJDEP Division of Fish & Wildlife
Adaptive Monitoring & Management with case studies; Status updates on invasive fish species; Hydrilla Treatment and Infestation Updates; New Jersey participation in MAPAIS
10:45 am – 11:00 am: BREAK
11:00 am – 12:00 pm: Seeding Ecosystems of the Future; Evelyn Beaury, Princeton University
Interactions between species invasions and climate change necessitate proactive decision making that will determine what our ecosystems look like in the future. This talk will cover how to minimize risks of invasions while promoting native biodiversity via assisted migration and climate-smart gardening.
12:00 pm – 1:00 pm: LUNCH provided by Strike Team
1:00 pm – 2:00 pm: Status of New Jersey Forest Pests and Pathogens; Rosa Yoo, NJ Forest Service
Updates on biological control and emerging species
2:00 pm – 3:00 pm: Life by the drop: The environmental DNA revolution in biodiversity conservation; Julie Lockwood, Rutgers University
By capturing the DNA that all living creatures leave in their environment (water, soil, air, on surfaces) we can identify species combining cutting-edge molecular techniques and old-fashioned natural history knowledge. Environmental DNA can be used in a variety of conservation scenarios including restoration, wildlife management, and invasive species prevention and control.
3:00 pm – 4:00 pm: Demonstrations - Cool Tools and Techniques; Michael Bellaus, Duke Farms and Beth Craighead, Strike Team
Comparing relative success of application methods; Control methods to prepare for restoration; Demonstration of various application techniques for specific invasive species in challenging situations