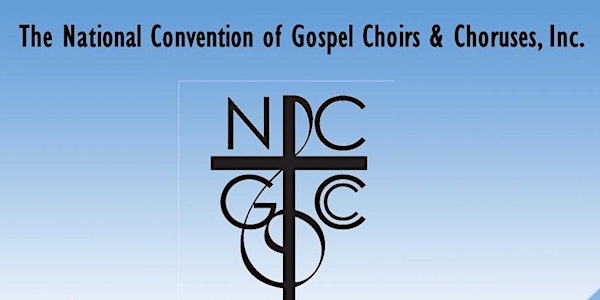 2022 NCGCC UNION ASSESSMENT Continued
2022 NCGCC UNION ASSESSMENTS
Date and time
June 16, 2022 · 8:30pm - August 13, 2022 · 12am EDT
About this event
2022 NCGCC UNION ASSESSMENTS
Dear Union/Chapter President and Financial Representative,
Grace and Peace be unto you in the Name of our Lord and Savior Jesus the Christ. Thank you for your continued support and dedication to NCGCC. We are so excited about returning to holding our annual convention in-person this year in Orlando, Florida!
For 2022, the Union Assessment fee is $1,000.00 (one thousand dollars) and is due by June 15, 2022. This fee supports general operating expenses for the convention, plus Union/Chapter contributions towards various scholarships established in the name of our Founders ($89.00), the Joshua Gentry scholarship ($25.00), and a love offering for our National President ($50.00).
As a means of relief, we kept the assessment fee at the same amount as it was in 2019 in light of the impact of the national pandemic. And for your convenience, we offer three payment-plan options:
• Option 1 (one payment) – one full payment of $1000.00 by Wednesday, April 13, 2022.
• Option 2 (two equal installments) – a $500.00 payment completed by April 13, 2022 and another $500.00 completed by June 15, 2022.
• Option 3 (four equal installments) – two payments of $250.00 each ($500.00 total) completed by April 13, 2022, and the remaining two payments of $250.00 each ($500.00 total) completing the $1000.00 by June 15, 2022.
NCGCC requires you pay at least $500.00 (five hundred dollars) of the assessment by April 13, 2022 in order to have voting privileges at the National Board Meeting in Baltimore, Maryland. Once this is paid, the Office of the Registrar will provide you an access code for your members to register for the Annual Convention. The full balance of $1000.00 is required to participate as NCGCC members at the Annual Convention in Orlando, Florida; otherwise members will to pay the visitor rate (or the difference of the visitor rate if they registered before June 15, 2022).
The payment portal will open February 1, 2022. Visit https://2022ncgccunionassessment.eventbrite.com or our website at www.ncgccing.org to pay by credit/debit card. Or, you may pay by check or money order and mail it to lockbox address: NCGCC, Inc., P.O. Box 874, Clinton, Maryland 20735. Please make all checks and money orders payable to "NCGCC" and include the words "2022 Union Assessment" in the memo section.
Please feel free to contact the Finance Team or Registrar if you have any questions or concerns. Thank you, please stay safe and well, and we look forward to serving you!
Respectfully,
Hadiya King, Director of Finance, NCGCC, Inc.
ncgccinc.org | ncgccfinance@gmail.com | 256-656-3944
About the organizer
 NCGCC is an organization that fosters and advances the appreciation of Gospel music. Annually, NCGCC holds a week-long convention that offers classes, workshops, and sessions for ages 5 and older featuring unique blending of ministry, music, and artistry.