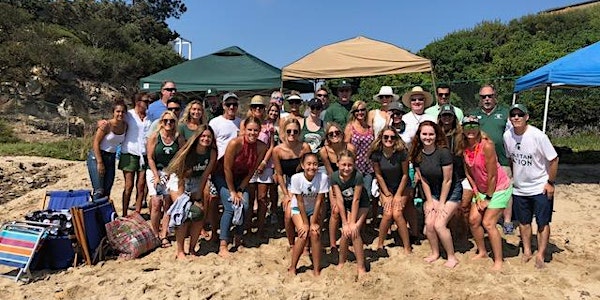 2022 MSU Orange County Spartans Family Beach Picnic
Location
Cameo Shores Beach 3
115 Milford Drive
Corona Del Mar, CA
United States
Please join your fellow OC Spartans for the Annual MSU Family Beach (Potluck) Picnic. (formerly Student Sendoff Picnic)
About this event
Please join your fellow OC Spartans for the 10th Annual MSU OC Spartans Family Beach Picnic. This event is a great way to hang out and get to know other local OC Spartans families as well as allowing new/current students heading to East Lansing to meet other students.  
The alumni club will provide sandwiches and beverages. Please bring a dish to pass as well as your beach chair or towel and join in on the fun! The picnic will be held in the same place as previous years on a private beach in Cameo Shores which is located in Corona Del Mar.
Directions: From Pacific Coast Highway take Cameo Shores road (located two lights south of Five Crowns restaurant) towards ocean, make a right on Hamden, a left on Milford Drive to beach entrance. The entrance is off of Milford, between Perham and Camden. If you have any problems finding the beach please contact Chris Wynkoop at (949) 929-0829. Any questions about the event please contact Craig Rowley at (714) 766-9139.Please let us know if you can make it either by Eventbrite, Facebook or email (msuocac@gmail.com).
We look forward to seeing you there. Go Green!!