The annual MOE Kindergarten Virtual Open House will be held on 29 Jan 2022 (Saturday).
About this event
Register for the MOE Kindergarten (MK) Virtual Open House to find out more about the MKs in your vicinity. Hear from our MK Centre Heads about MK's curriculum, programme, facilities and other offerings!
Find an MK near you using MOE's SchoolFinder.
Sharing sessions by geographical areas will be conducted on Zoom over two timeslots (9.30am & 11.00am) on 29 Jan 2022. Please refer to the schedule below.
Parents interested in the MKs opening in 2023* may register for any of the sharing sessions to find out more about our centres.
You will receive the Zoom links in your registration confirmation email. For more information on the 2022 MK Virtual Open House, please visit the MOE MK website.
* The 7 new MKs are: MK@Alexandra, MK@Bendemeer, MK@Fengshan, MK@Princess Elizabeth, MK@Shuqun, MK@Temasek, MK@Yishun.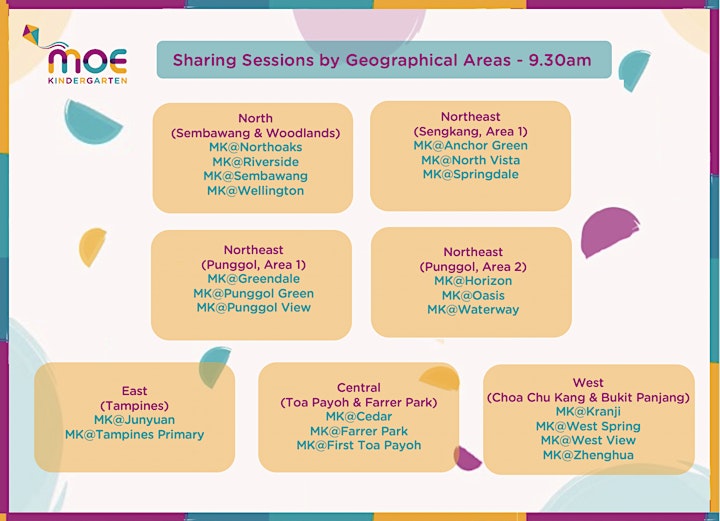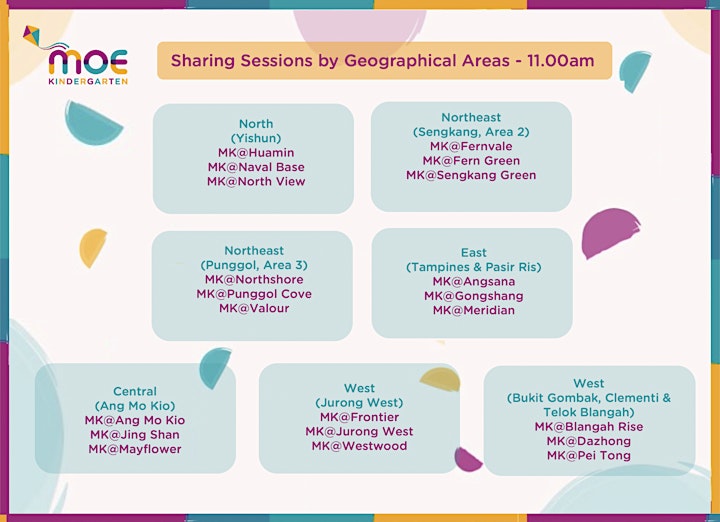 Organiser of 2022 MOE Kindergarten Virtual Open House