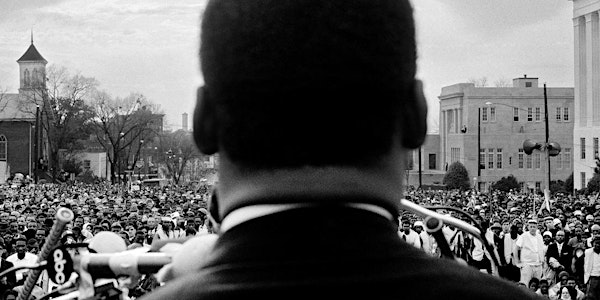 2022 MLK Day - The World House Documentary Film Festival
Join the World House Project for a long weekend filled with films, interviews, and discussions to celebrate the 2022 MLK Day.
About this event
For the 2022 King Holiday, the World House Project at Stanford University's Freeman Spogli Institute for International Studies, will host a free, four-day virtual film festival/ webinar from the evening of Jan. 14 through Jan. 17, 2022. This event will feature over 30 documentaries, musical performances, interviews and panel discussions that speak to Dr. King's still unanswered question: "Where Do We Go From Here: Chaos or Community?"
Register here to receive an email with the full program and instructions on how to watch the films and join the webinar.
*Banner Photograph: Stephen Somerstein, 1965 Selma to Montgomery, Alabama Civil Rights March