Sales Have Ended
Registrations are closed
Thank you for your seminar registration and we look forward to seeing you then. Please remember to bring your Medicare ID card along with payment method so that we can assist your enrollment on same day. Parking Instruction: park near "Side entrance" which is nearest to our Suite #191 instead of entering in lobby
Sales Have Ended
Registrations are closed
Thank you for your seminar registration and we look forward to seeing you then. Please remember to bring your Medicare ID card along with payment method so that we can assist your enrollment on same day. Parking Instruction: park near "Side entrance" which is nearest to our Suite #191 instead of entering in lobby
2020 Santa Clara County Medicare Plans
About this event
Santa Clara County Medicare Advantage (HMO) & Supplement (PPO) plans introduction
我們將所有的計劃/福利/價格幫您比較...並幫你當天申請
We will compare ALL the plans / benefits / rates...and help you enroll on the same day
Santa Clara Cty 代理公司 Our Agency represents these companies:
Anthem, Aetna
Alignment
Blue Shield
Brand New Day
HN Wellcare
AARP UHC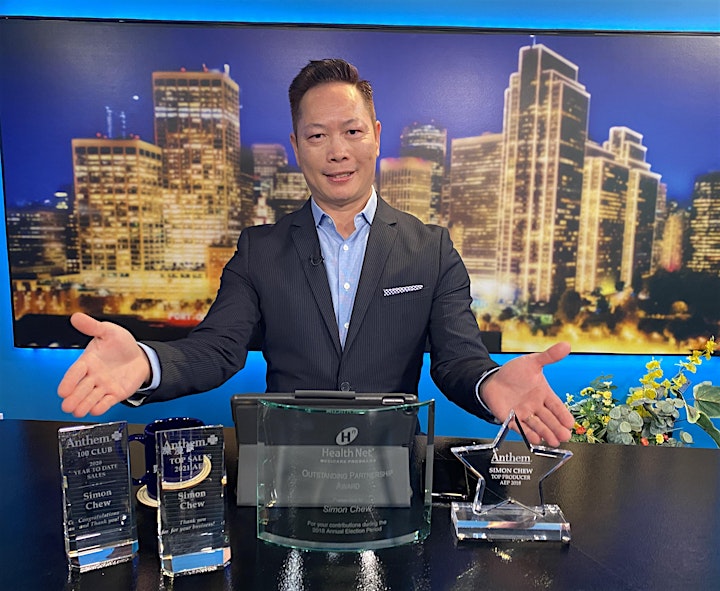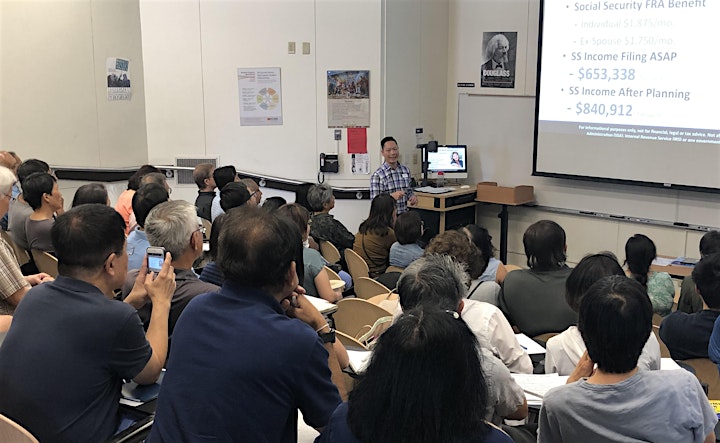 Organizer of 2022 Medicare San Jose Seminar(in Chinese)聯邦紅藍卡講座-Wed@10am
Mr. Simon Chew, CIC - a Certified Insurance Counselor together with his Team of Advisors specializing in Individual / Family / Small Business Health Plans, Medicare Supplement & Advantage Plans, Life Ins., Long Term Care, and Retirement Planning with 32 years of experience advising Bay Area clients. We have been hosting Medicare Annual Open Enrollment & Social Security Retirement seminars in 4 major cities - San Fran., Oakland, Fremont, San Jose. We highly recommend those soon to retire as well as current retirees to attend our Medicare & Soc. Sec. Retirement seminars with friends as there are many recent changes and so much valuable insights to learn...
趙世文 - 保險理財權威 真正相信采用豐富的知識教育他的客戶如何選擇私人市場與保險交易所計劃, 同時長期護理,退休計劃,生前來使用的人壽保險.都是他團隊服務的實力項目...
Mr. Simon Chew, CIC & his Team of Advisors truly believe in educating their clients with wealth of knowledge in Retirement Planning, Long Term Care Planning, Life Insurance with Living Benefits, Private Market vs. Covered CA health plan selections. Our Team of Advisors also provide financial & insurance planning advise along with coverage enrollment assistance.
趙世文 - 保險理財權威從業32年,並且是灣區唯一的保險世家。
連續16年榮獲保險金融界全球百萬圓桌高級會員獎
2006-2021 Lifetime Member & Qualifying Top of the Table Member - Million Dollar Round Table (MDRT) - Global Premier Financial Industry Organization
也是加州唯一獲得全美健保業終身金鷹獎的華人連續22年
1999-2021 Lifetime Member & Qualifying Golden Eagle Member - National Association of Health Underwriters (NAHU)
Offices:  San Francisco, Oakland, Fremont, San Jose
Tel:      1-888-746-6688 / 415-661-3885
CA Lic 0E65760