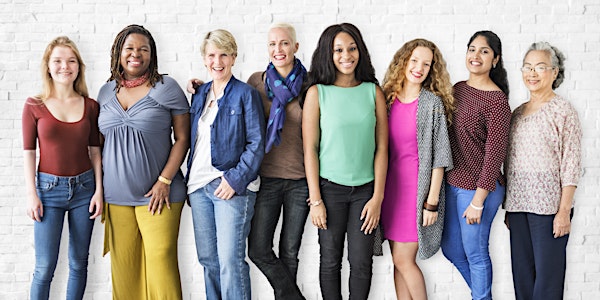 2022 LIVE! Non-Profit Showcase | Network and Learn About 100WWCLI
2022 LIVE NON-PROFIT SHOWCASE - 6-9PM LEARN ABOUT 100 WOMEN WHO CARE ABOUT LONG ISLAND, NETWORK, and MEET LONG ISLAND CHARITIES - JOIN US!
When and where
Location
Marriott Melville Long Island 1350 Walt Whitman Road Melville, NY 11747
About this event
Help us shine the light on Long Island's Non-Profit Community!
Finally…..the pandemic is behind us and we are having our first in-person event in 3 years! So, please come and join us for our Non-Profit Showcase on November 1, 2022.
It will be an evening of networking and a great way to meet and learn about the non-profit organizations who serve our Long Island communities. Now more than ever these non-profits are facing greater challenges and need what help we can provide through our quarterly donations.
Stop by and learn more about 100 Women Who Care About LI and what we have planned for 2023. Right now we are coordinating with a few of our non-profits to have on-site visits for our members in January and April. We are excited to see the work they do first-hand.
We will be meeting at the Melville Marriott on November 1 from 6:00 - 9:00 p.m. The showcase is open to members and guests, so we encourage you to bring a friend (or friends) and don't forget to register on our website at 100wwwcli.org
We also want to remind you to listen to our Friday radio programs on Long Island News Radio 103.9 FM from 9-10:00 a.m., where our non-profits have an opportunity to share the latest news on their programs. Let us know if you would like to be on the show. You can find our schedule on our website, and we will have more information about the show and a signup sheet at the Showcase. Marketing Works, who sponsors our radio show will be sharing insights on how to THRIVE in 2023, for more than three decades Marketing Works has helped Long Island Charities build brands and produce successful fundraising events across Long Island.
If you have attended our previous Non-Profit Showcase, you will remember what a wonderful event it was. Come and join us on November 1 and help us to make this a memorable one as well. What a way to kick off 2023. We want to move on and grow in 2023 so that we can increase our impact on Long Island through the wonderful non-profits who tirelessly work here on Long Island. It also gives us an opportunity to thank them for the work they do.
We are looking forward to seeing you on November 1st!!