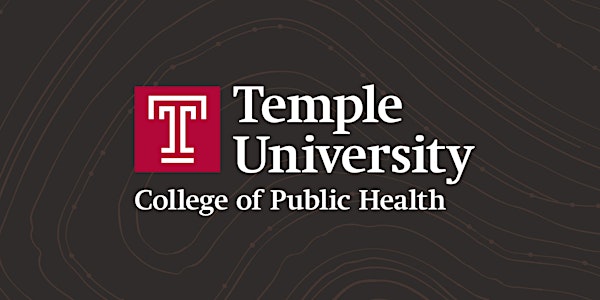 2022 International Overdose Awareness Day Virtual Panel Discussion
Join Temple University's College of Public Health for a discussion on overdose awareness and harm reduction
About this event
International Overdose Awareness Day was started in 2001 and aims to raise awareness about the risks of overdose, educate persons on how to intervene when witnessing an overdose, and offer family members and communities a space to honor – without stigma- their loved ones who have died from overdose. IOAD is run by a non-profit Australian public health organization who support evidence-based strategies and policy.
This is the second year that CPH has recognized IOAD. We have put together a diverse panel that will speak on how the overdose crisis has affected the North Philadelphia community, how to reduce unintentional overdose and overdose deaths, substance use stigma and its impact on overdose prevention, the signs of overdose, how to respond to an overdose, and how medical amnesty and Good Samaritan Laws can protect Temple students and community members who report substance use related emergencies.
CPH is also hosting free In-Person Narcan Training for all Temple students, faculty, staff and community members in Walk Auditorium at 5:15pm.
Speakers:
Clayton Ruley, MSS, MLSP, Director of Diversity and Inclusion at the Community Liver Alliance - Overdose rates in our area, disparities for persons of color, main reasons for the increase and possible solutions
Katherine Zuk, Social and Behavioral Sciences Grad Student/TA , Temple University - Experience as person in recovery and overdose prevention from this point of view
Christina Peterson, M.Ed., Associate Director, Office of Student Conduct and Community Standards - Temple's medical amnesty policy
Jillian Bauer-Reese, Associate Professor, Department of Journalism; Co-Founder and Program Manager of Kensington Voice - Harm reduction in general, Narcan training and drug testing, good Samaritan laws, Kensington
Moderators:
Deirdre Dingman, DrPH, MPH, CHES, Associate Professor Social and Behavioral Sciences, Temple University
Kate Gallagher, MSW, LCSW, Director of Community Based Learning for the Office of Community-Engaged Research and Practice, Temple University