Join us for the 2022 Indiana Concrete Pavement Workshop featuring updates from INDOT & FHWA, Optimized Mixes, new technology, and more!
About this event
2022 Indiana Concrete Pavement Workshop Agenda
8:30 AM Registration & Coffee
9:00 Welcome and Introduction – Mike Byers, Indiana Chapter ACPA
9:10 INDOT Update - Joe McGuinness/Roland Fegan, INDOT
9:35 FHWA Update - Jermaine Hannon/Tom Duncan, FHWA Indiana Division
10:00 INDOT Perspective on New Technology and Materials for PCCP Mike Nelson, INDOT Concrete Engineer
10:30 Break
10:45 Full Depth Patching Utilizing CSA Cement - Matt Ross, CTS
11:15 E5 Nano-Silica Admixtures - Internal Curing and Liquid Fly Ash (LFA) Jim Render, Specification Products, Inc.
12:00 PM Lunch
1:00 2022 Excellence In Concrete Pavement Awards
1:45 Portland Limestone Cement - Mike Collins, Lehigh Hanson Cement
2:15 Optimized PCCP Mixes - Devin O'Dell, Milestone Contractors, LP
2:45 Break
3:00 New Technology for PCCP - Dr. Luna Lu, Purdue University
3:45 Airport Overlays: Performance Update - Mike Byers, IN ACPA
4:15 Closing Comments & Adjournment
Continuing Education Credits: Up to 4.2 PDH's available for P.E.'s attending the workshop.
NOTE TO INDOT PERSONNEL: PLEASE REGISTER THROUGH INDOT'S TALENT MANAGEMENT SYSTEM FOR THIS WORKSHOP. THANK YOU!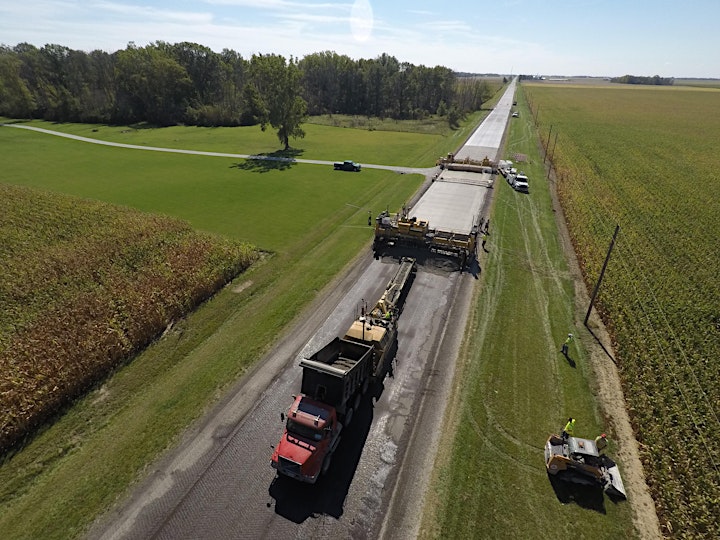 Organizer of 2022 Indiana Concrete Pavement Workshop
The Indiana Chapter - American Concrete Pavement Association represents concrete paving contractors and material/equipment suppliers involved in constructing and maintaining concrete pavement for state highways, local roads and streets, airports and industrial/commercial installations in Indiana. As a Chapter of the national American Concrete Pavement Association, we provide technical education & training, consultation, advocacy and promotion activities, and government affairs support for member companies.