Location
Two venues: Pioneer Park and The Front
350 S 300 W
Salt Lake City, UT 84101
The world's best are coming to Salt Lake City!
About this event
Salt Lake City is hosting three IFSC World Cups in May!
Speed & Bouldering, May 20-22
Paraclimbing, May 24-25
Speed & Bouldering, May 27-29
Join us to cheer for Team USA and the world's best competition climbers as IFSC World Cups return to Salt Lake City.
Please keep reading for more information on the schedule, locations, fan experience, attending athletes, and hotel block.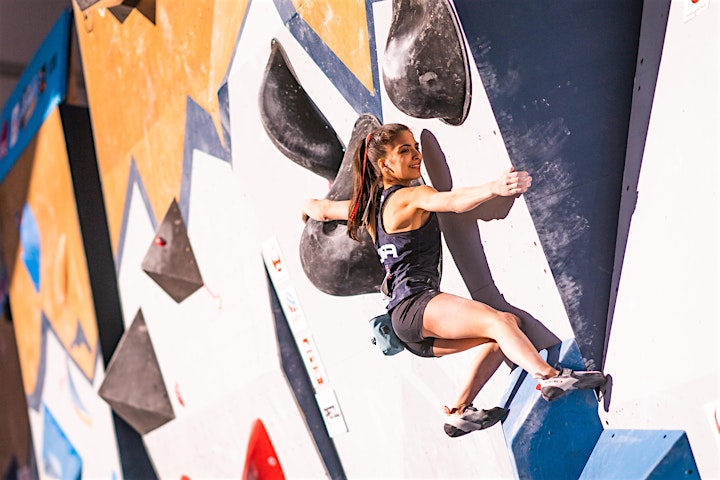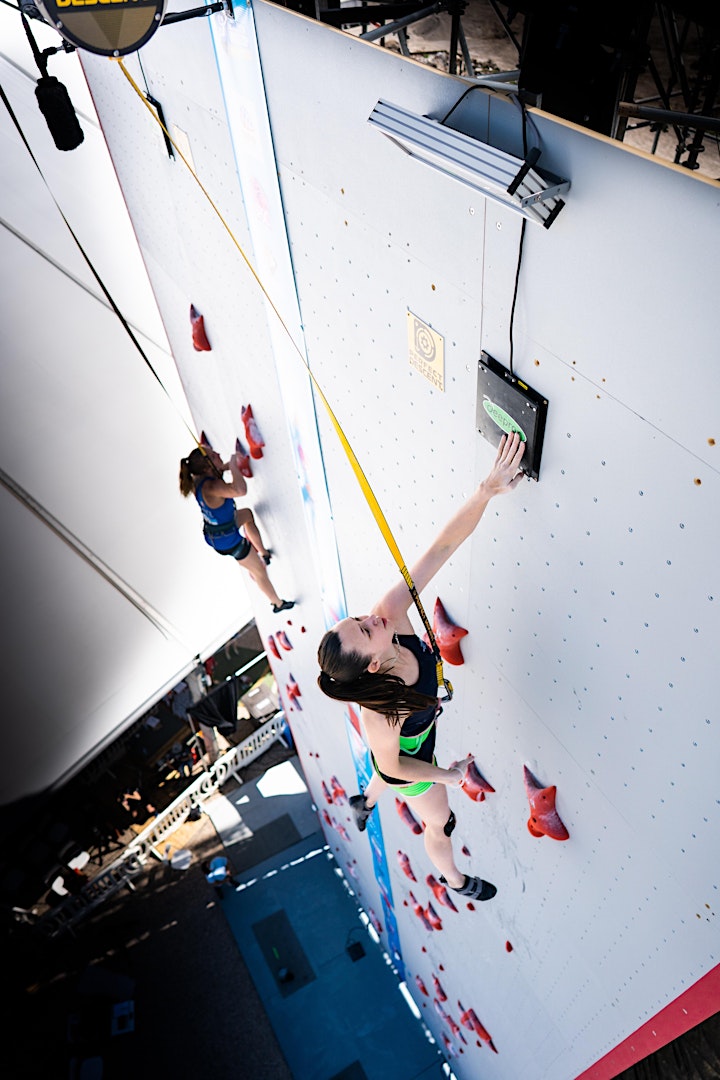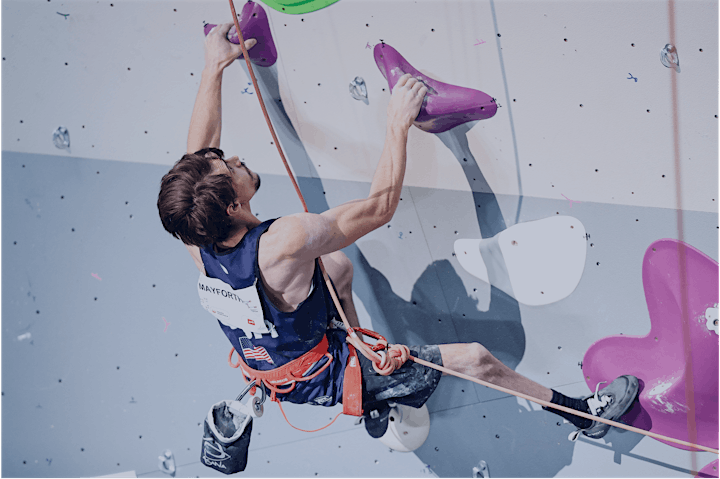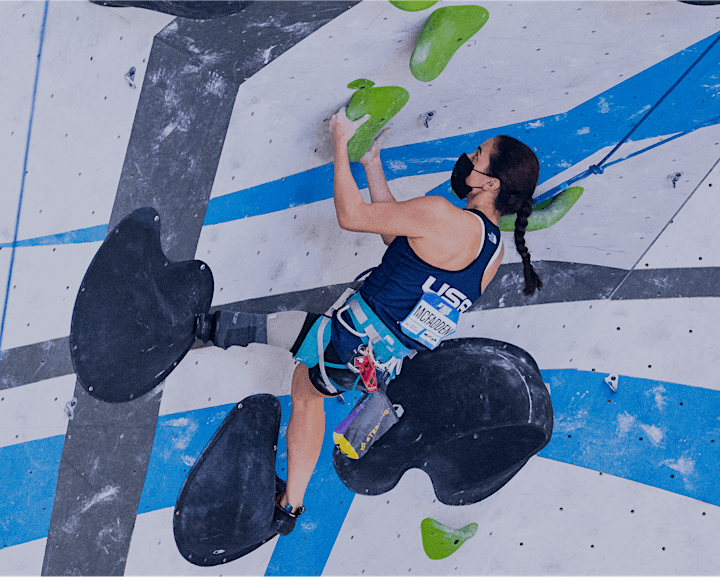 Schedule: Please see the schedule information below. Doors will open one hour prior to the start times below. Admission and event start times are subject to change.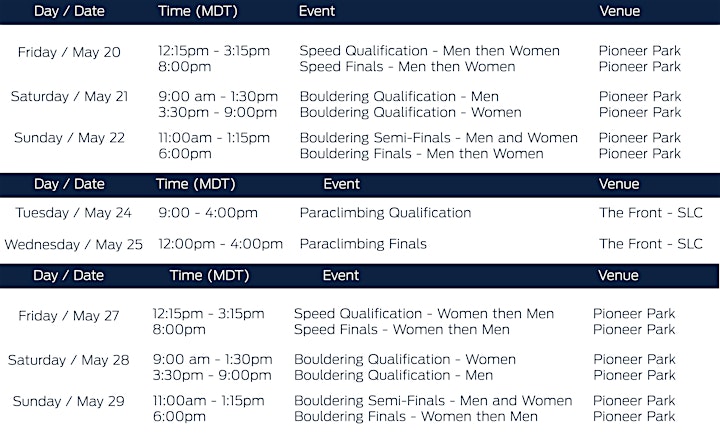 Locations: For 2022, the elite IFSC World Cups move to a beautiful new outdoor venue at Pioneer Park in downtown Salt Lake City.
The IFSC Paraclimbing World Cup will take place indoors at The Front.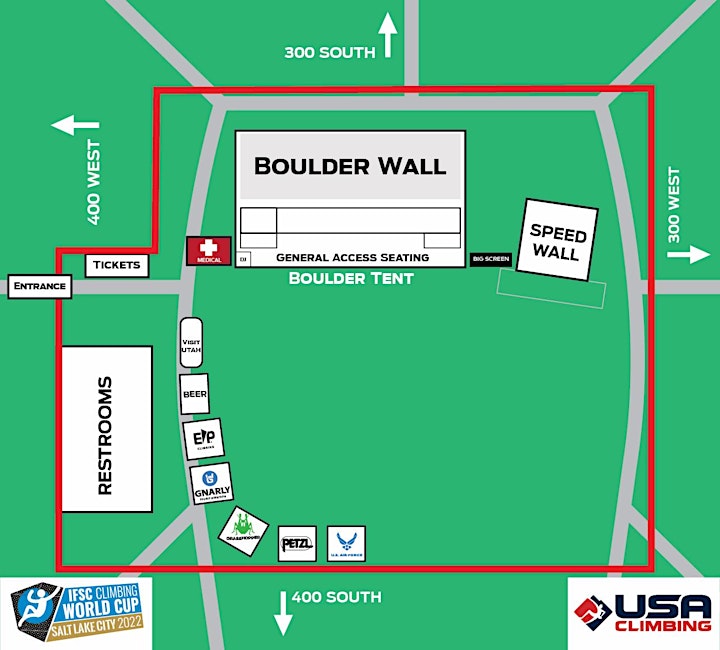 Admission details for Pioneer Park: Please enter the venue from the west side of Pioneer Park. Look for the tennis courts adjacent to S 400 W street.
All tickets are General Admission. The venue seating will be festival style. If you do not wish to stand, blankets and folding lawn chairs are acceptable. ADA areas will be available.
Outside food and beverages from the event food trucks and nearby restaurants will be allowed. Reusable aluminum or plastic water bottles are permitted. Glass containers and coolers are not allowed.
Dogs are allowed in the venue on leash in General Admission areas. Bicycles are not permitted in the venue and must be locked outside in the bike racks or along the event fence.
Smoking is not permitted in the venue.
Audience Notice: The audience attending the event may appear in event-related images and videos. By entering the event, you waive all rights and consent to use by the IFSC and its affiliates. If you do not wish to have your image recorded, please make your wishes known to the photographer and/or the event organizer.
Use of Photographic / Video equipment at IFSC events:
Guests are welcome to bring personal, point and shoot cameras or mobile phone cameras in the venue.
Images are for personal use only and not for commercial purposes.
Filming or live streaming of the competition is prohibited. Spectators with filming equipment are not allowed to access the competition venue.
Only accredited media are allowed to access the venue with professional photographic or filming equipment. Professional equipment such as digital cameras, large SLR cameras with tripods and different lenses and/or material for the on-site editing and cameras with an external flash are not permitted at any time.
Management reserves the right to deny any electronic device or camera accessory at their discretion.
For access to The Front for the IFSC Paraclimbing World Cup, please complete this waiver in advance.
Fan Experience: Ticketed spectators will be able to leave and return to the venue to enjoy food and beverages from some of SLC best food trucks and have fun with climbing sponsor fan areas. After the events, fans can enjoy the area food and beverage options as the venue is within walking distance of great restaurants and breweries.
Athletes: 2021 produced an amazing, world-class elite field and 2022 should be even better. 2021 Bouldering winners Sean Bailey and Natalia Grossman and Speed silver-medalist Emma Hunt are returning along with a strong Team USA and the best competition climbers from around the world.
The Paraclimbing National Team is looking to build on their strong performances at the 2021 World Championships and 2021 IFSC World Cup in Los Angeles and find success in Salt Lake City.
To see who has registered, please go here for May 20-22, here for May 24-25 and here for May 27-29.
Hotels: Group Housing has great rates for fans available at hotels close to Pioneer Park and The Front. Please check here for details.
Salt Lake City: To learn more about Salt Lake City and what to see and do during your stay, please see Visit Salt Lake.
Parking: For Pioneer Park, there will be no public parking available at the venue and street parking in the area is limited. With the high number of spectators expected each day, we strongly encourage fans to walk, use the SLC public transportation system including nearby TRAX light rail, ride a bicycle or arrive via Uber / Lyft rideshare services. For Paraclimbing at The Front, limited gym and street parking will be available.
If you have questions, please contact USA Climbing here or reach out via Eventbrite.
We look forward to seeing you in Salt Lake City!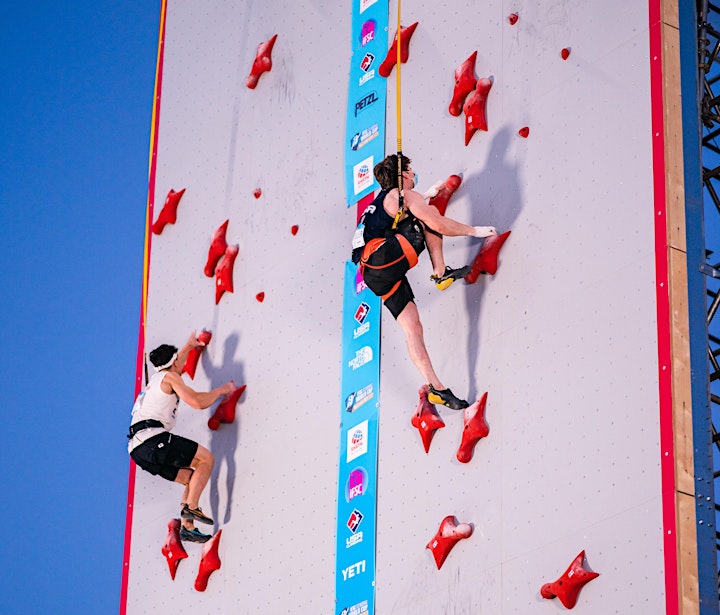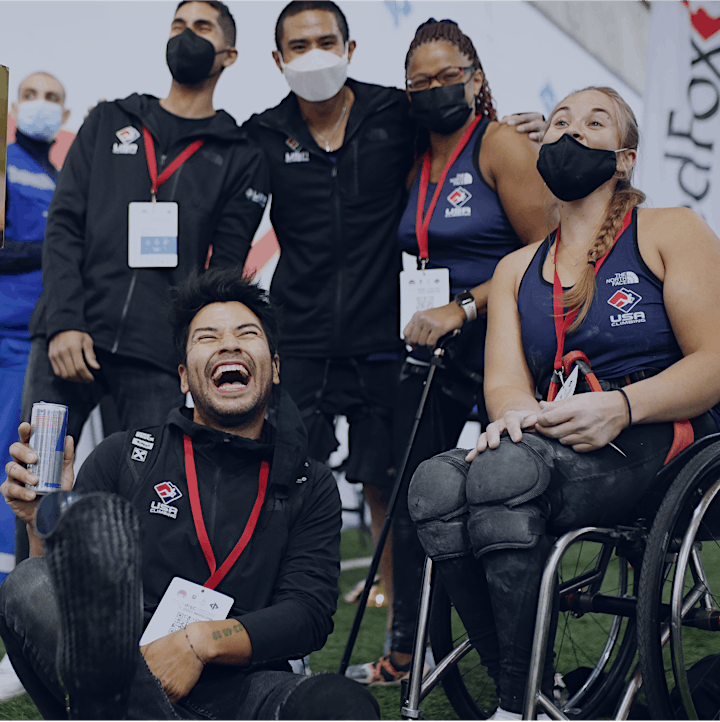 Athlete Images
Top: Sean Bailey and Natalia Grossman climbing to wins at the 2021 World Cup Salt Lake City. Emma Hunt on her way to a silver medal in Speed at the 2021 World Cup Salt Lake City. Silver medalist Ben Mayforth competing at the 2021 Paraclimbing World Championships. Hannah McFadden grabbing the gold at the 2021 Paraclimbing World Cup Los Angeles.
Bottom: American Speeder star, John Brosler taking on the world's best in 2021. Team USA celebrating at the 2021 Paraclimbing World Championships.
All photos courtesy of IFSC, Daniel Gajda and Dimitris Tosidis.