2022 Greek Step Show Graduate Edition West Palm Beach, FL
Step Show Saturday, February 11, 2022, at 6:00 pm at Palm Beach Lakes Community High School 3505 Shiloh Dr, West Palm Beach, FL 33407
About this event
The Delta Delta Lambda Chapter of Alpha Phi Alpha Fraternity Incorporated (APADDL - Palm Beach Alphas) invites your team to join an exciting event.
The 2022 APADDL Step Show is on Saturday, February 19, 2022, at 6:00 pm at Palm Beach Lakes Community High School 3505 Shiloh Dr, West Palm Beach, FL 33407.
THEME: "THE COMEBACK"
The event is a return to normalcy, after the pandemic, by offering a competing fraternity and sorority showcase to display essential elements of a step show. The event includes electrifying the crowd with "out of the box" creativity (stepping).
A fundraiser: The proceeds go towards scholarships for graduating high school seniors seeking high education for the school year 2022.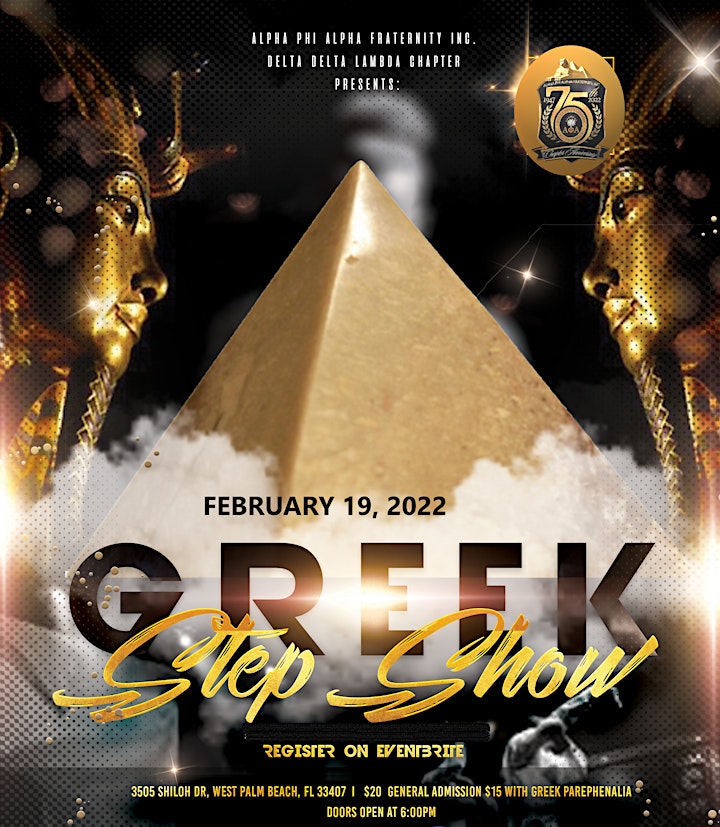 Organizer of 2022 Greek Step Show Graduate Edition West Palm Beach, FL